Updates from Oxford University Innovation
Our regular e-newsletters, with the latest edition of each, are described below. Previous editions are available on request.
Please subscribe to any that you wish to receive.
Oxentia E-News
31st March 2017
Managing patent portfolios, technology license negotiation, and accredited training courses.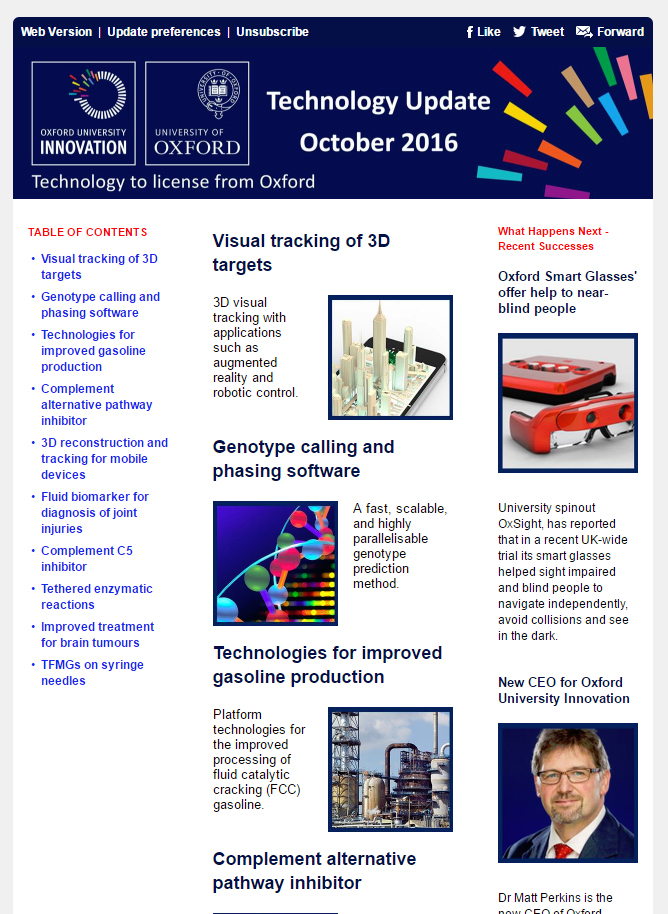 Technology Update, October 2016
3rd October 2016
Featuring a wide range of technologies, including bacterial identification using DNA, visible improvements to medical implants and a method for transforming spatial information into a temporal measurement.
Subscribe to our e-Newsletter
Thank you for contacting Oxford University Innovation