Home
>
Malaysian LED Manufacturers Targeting International Market Success
Malaysian LED Manufacturers Targeting International Market Success
Oxford University Innovation and BDEC Resources Malaysia have been leading a programme on behalf of SME Corp Malaysia to help propel a consortium of Malaysian LED manufacturers to become global market champions in energy efficient lighting.
Malaysian LED Companies Seek Overseas Partners
News and Announcements: Product Launches, Certifications and Recent Projects & Activities
About Isis Enterprise, BDEC Resources, SME Corp
Participate in LED Industry Survey
Complete our short survey on trends in the LED lighting industry and enter the draw for a $50 Amazon or iTunes voucher.

---
Why Choose Malaysia for LED?
The local LED market in Malaysia is estimated at USD40 billion and is growing. Government initiatives to promote LED lighting are contributing to this growth, including the 2014 directive to phase out incandescent and conventional lights, and the 2013 Green LED/SSL programme.
Malaysia has over 100,000,000sqf of Green Office space, almost 2,000km of highways (second only to Japan and China, in Asia), a series of modern airports and a host of telecommunication players.  To light this infrastructure a thriving LED manufacturing base has been established, consisting of both local and international LED companies.
Running through 2020, the Green LED/SSL programme aims to create global players from the local LED manufacturing base. Seven Malaysian LED manufacturers were selected for the programme based on their capabilities to lead in innovation and production capacity.  In the first year of the programme, which launched in 2013, these seven companies have received support from European and Malaysian advisors including SME Corp, Isis Enterprise, BDEC Resources and Lux-TSI, to complete international certifications and build partnerships overseas.  The Malaysian Government will be assisting these companies over the next few years in areas of capacity, quality assurance, standards compliance, branding, market access, and increased levels of expertise both locally and globally.
For companies looking to source from or sell into Malaysia, partnering with participants in the Green LED/SSL programme ensures you are working with credible, reliable providers who have a history of producing high-quality and cost effective LED lighting solutions.

Malaysian LED Companies Seek Overseas Partners
The seven companies participating in the Malaysian Government's Green LED/SSL programme are now seeking international partners for import, export, and co-development opportunities.
Partnership benefits for international companies wishing the sell into Malaysia and South East Asia:
Leverage participating companies' established presence in the Malaysian and South East Asian markets.
Secure a reliable OEM manufacturer to sell into Malaysia – the companies are also seeking new products to supply their clients.
Product development – benefit from expertise in product development for tropical climates and extreme environments.
Engage in R&D partnerships to redevelop suitable products to meet local market standards.
Manufacturers of airfield lighting, explosion proof lighting, or those with internationally certified and independently tested commercial or industrial lighting are welcomed to enquire: enterprise@innovation.ox.ac.uk
Partnership benefits for companies seeking new products to distribute or supply to projects overseas:
Source Malaysian-made, cost-effective, high quality products.
Develop bespoke solutions for project contracts.
Engage members of the selected group of companies for OEM services.
Leverage the Malaysian companies' knowledge of product development for tropical climates and extreme environments.
For more information on partnership opportunities, please contact enterprise@innovation.ox.ac.uk

Recent and Upcoming Events
Partnering Session at EPRE 2015
Kuala Lumpur, 24-25 March 2015
International project owners, M&E contractors, construction industry participants, architectural, interior design and the green technology sectors are invited to visit Malaysia for a Partner Development session this spring. During the 2 day programme from the 24-25th March, participants will network with one another, and be introduced to local LED manufacturers and government agencies for the purpose of building import/export partnerships in Malaysia.  The Partner Development sessions have been planned to coincide with EPRE 2015 trade show on the 25-27 March, an event for manufacturers, producers and distributors for the electrical and electronic industry. Read More >>  or to register email sarah@bdec.com.my
Closed Door Session for M&E Contractors
Kuala Lumpur, 16 December 2014
In conjunction with SME Corp Malaysia, BDEC Resources organised a closed door meeting on the 16th of December 2014 to bring together Malaysian LED companies and M&E contractors as well as other industry stakeholders, with the goal of enhancing the use of Malaysian made products, noted for their high quality, reliability, performance and competitive pricing.
Among the attendees were industry stakeholders such as TNB (Malaysian National Electricity Board), JKR (Malaysian Public Works Department), SIRIM (standards body), MATRADE (Malaysia External Trade Development Corporation), Malaysian Green Tech Corp, town councils, property developers, M&E contractors and many others. In total, there were 130 guests attending the event representing 43 organisations from the private and public sectors.
To find out about upcoming Closed Door Sessions, please register your interest by emailing BDEC Resources at sarah@bdec.com.my
UK Carbon Trust Hosts Malaysian LED Companies
London, 20-21 November 2014
The Carbon Trust hosted a delegation from the Malaysian LED industry, along with associated stakeholders, in London this past autumn.  The purpose of this visit was to share learnings about LED lighting opportunities in the UK and Malaysian markets, to showcase examples of energy efficiency projects in the UK, and provide networking opportunities for participants.
The Carbon Trust was set up in 2001 by the UK Government to work with businesses to reduce their emissions, help them capture associated business opportunities, and to accelerate the UK's transition to a low carbon economy. The Trust has received funding from the British High Commission to deliver two projects to enhance cost effective, energy efficient technologies in Malaysia.
If you are interested in hosting a delegation of the Green LED/SSL lighting companies in your region, please contact BDEC Resources at nordin@bdec.com.my
Malaysian LED Champions Exhibit at Light Middle East
Dubai, 2-5 November 2014
The Malaysian LED lighting companies jointly exhibited at Light Middle East 2014, which was held at the Dubai International Convention and Exhibition Centre, in Dubai, UAE.  The event consisted of a conference and exhibition, with more than 20 high profile international speakers, and 325 exhibitors from 27 countries.
The Malaysian LED Companies set up a booth at the event and hosted a networking reception for attendees.  The response to the Malaysian LED Lighting booth was outstanding – a total of 380 visitors registered at the booth.
The programme highlighted a number of compelling opportunities for suppliers of quality energy efficient lighting solutions. The Middle East presents dynamic markets which the Malaysian LED lighting companies are well qualified to serve.
There has been an influx of infrastructure investments in the Middle East region, especially in Gulf Cooperation Council (GCC) countries such as Saudi Arabia and Qatar, as a result of rising populations and the upcoming FIFA World Cup in 2022. Government legislation mandating the use of energy efficient lighting in this region and growing environmental concern have contributed to the increasing demand for LED lighting solutions and smart control systems.
One particular application of interest to the Malaysian LED companies is street lighting. Several of the companies provide street lighting solutions and have successfully completed projects in their domestic market. A number of hotspots were identified in the Middle Eastern market, such as Abu Dhabi which has plans to convert 620 thousand streetlights to LED fixtures, and Riyadh Municipality expanding the application of LED technology in all street lighting units through the planned import and installation of 10,250 LED-based lamps.
The favourable trade agreements and a need for high quality yet cost-effective products have created strong demand for Malaysian LED lighting products in the Middle East.  The Malaysian Green LED/SSL companies are currently seeking partners including distributors in the region.  To find out more about sourcing Malaysian LED lighting for projects in the Middle East, please contact enterprise@innovation.ox.ac.uk

News and Announcements
New Product Launches
For further information about the new and existing products of the seven LED manufacturers, please contact enterprise@innovation.ox.ac.uk

New Certifications
For further details of current and pending certification achievements of the seven Malaysian LED manufacturers contact enterprise@innovation.ox.ac.uk

Recent Projects and Activities
EcoTech completes Danisco factory installation in Penang, Malaysia.
EcoTech provided Danisco high-quality factory lighting in difficult to access locations where conventional lighting would have involved high maintenance costs. The project illuminates factory work areas, including above-tank floodlighting. EcoTech's solutions offer Danisco energy savings, reduced carbon footprint and lower maintenance costs.
Extra-Built is collaborating with HADAR Lighting
Extra-Built is working with HADAR lighting – a UK-based hazardous lighting company – with the objective of distributing HADAR's products and acting as a local market expert for them in Malaysia. The immediate opportunity for the partnership is to supply lighting products to Petronas, where HADAR is able to benefit from the relationship that Extra-Built is developing with this organisation. Further progress on formalising the partnership between Extra-Built and HADAR, and in the supply relationship with Petronas, is expected during Q1.
HANS LEDlite New Zealand reference site
HANS LEDlite completed a New Zealand reference site in February 2015 with partner SCOTT® Technology Limited. Several potential clients have already visited the site and a major New Zealand construction company is expected to be amongst the next round of guests.
LED Vision wins new MRT Sungai Buloh-Kajang mass transit line project
LED Vision has won a project to design, manufacture, supply and install LED lighting (including structure and wiring) for common areas of the new MRT Sungai Buloh-Kajang mass transit line under construction in Selangor and Kuala Lumpur, Malaysia.
P-Plus completes project for Toshiba
Last month, P-Plus completed a RM300,000 project supplying and installing lighting for Toshiba's factory and offices in Selangor, Malaysia. The installation included P-Plus T8 LED tubes and bulbs including fittings, as well as the company's high bay lights, and will both reduce energy and maintenance costs for Toshiba.
To discuss a project opportunity with one of the members of the Malaysian LED manufacturers, please contact enterprise@innovation.ox.ac.uk

---
Participate in Survey
Industry surveyComplete our short survey on trends in the LED lighting industry and enter the draw for a $50 Amazon or iTunes voucher.

---
Company Profiles
 
AVIALITE SDN BHD
Avialite is a specialist manufacturer of LED aviation obstruction beacons – warning lights used for obstacle marking of telecommunication towers, high buildings, transmission lines for aviation safety purposes.  Avialite manufactures a full range of ICAO compliant, medium and low intensity aviation obstruction beacons. Their products are lightweight, highly reliable, and in the process of completing CE certification.
Avialite's light weight design translates into cost savings at installation and during maintenance, while the high performance and durability of the product enhances lifetime savings.
The company has expertise designing products that perform reliably in tropical conditions, and offers technical knowledge, manufacturing capabilities, and access to Asian markets to international partners.
Contact Avialite: yein@avialite.com
EcoTech Led (M) Sdn.  Bhd
EcoTech manufactures LED luminaires for industrial and commercial applications. The company's portfolio includes down lights, indoor spot lights, industrial lights, light bulbs, outdoor flood lights, RGB lights, street lights and tube lights. EcoTech's products are proven in extreme – hot, dusty – environments.
EcoTech's lighting solutions are used in medium and high usage facilities such as 24 hour factories, warehouses and stadia, and for commercial applications such as shopping malls. Their streetlights have been deployed in road and private compound lighting projects in Japan, as well as domestically in Malaysia. EcoTech also has expertise in lighting design for complex projects such as conferences and exhibition spaces.
http://www.ecotech-led.com.my/
Contact EcoTech: gary.cheah@ecotech-led.com.my

Extra-Built (M)  Sdn Bhd
Extra-Built provides lighting design and consultancy services, and supplies luminaires for commercial and street lighting projects. The company has been a manufacturer of OEM and Philips lighting for more than 16 years.
Extra-Built uses a modular street lighting and batten/troffer design with an efficient extrusion casting process to enable a range of product sizes and solutions by combining components in different configurations – this offers significant flexibility. Extra-Built's project portfolio includes street lighting installations over 5 years old, demonstrating a track record of reliable performance.
Contact Extra-Built: extra_built@yahoo.com
HANS LEDLite(M) Sdn Bhd
HANS is an LED manufacturer supplying industrial and commercial lighting solutions. The company has expertise in efficient thermal management, power supply management, and photometry and optics design.
HANS offers a proprietary thermal management system that lowers thermal junction temperature – meaning fewer LEDs and smaller heat sinks are required. Customers benefit from the resulting cost savings and superior performance.
HANS' takes pride in its in house expertise in engineering, lighting design and after sales support.
Contact HANS: nava@han-jdql.com
LED Vision Sdn Bhd
LED Vision serves the OEM, industrial and commercial LED sectors. The company's capabilities include display boards, road safety products, as well as domestic, commercial and project lighting. Their project track record includes hotel lighting, a major shopping mall in Kuala Lumpur, the Bursa Saham car park and warehouse lighting.
LED Vision offers competitive pricing, access to the latest technologies, customisation services and products co-branded with Philips. Star products include their T8 tube, batten, high bay, floodlight, track-light and down-lights.
Contact LED Vision: douglas@ledvision.com.my
Primelux Energy Sdn Bhd
Primelux is an established lighting manufacturer, in business for more than 17 years. The company offers a wide range of exterior and indoor lighting solutions and is experienced delivering both large and small outdoor lighting projects, including street lighting for Malaysian public highways and parking lots.
Primelux has in house expertise in engineering, lighting design and after sales support. The company's clients include the Malaysian Federal Government through the Department of Works and the national energy provider, Tenaga Nasional Berhad.
Contact Primelux: hanim@primeluxenergy.com
P-Plus Sdn Bhd
P-Plus provides LED product design, internal and external lighting design and development, manufacturing, marketing, and warranty services. The company offers high-end proprietary LED lighting solutions and components to its customers and has supplied major commercial and municipal projects, hotel lighting and retail projects.
P-Plus's portfolio includes a range of retrofit bulbs, tubes and down-lights for use in commercial and industrial settings. The company's client list includes high profile customers such as Sofitel, Grand Hyatt, Bosch, Petronas and BP.
P-Plus products are competitively priced against other Asian suppliers yet offer excellent performance and warranties. Their vision is to produce environmentally-friendly eco lighting for life.
Contact P-Plus: sjyew@pplighting.com.my

Contact
About Isis Enterprise
Isis Enterprise is a technology and innovation management consultancy that helps technology providers and seekers to source, develop and commercialise new innovations. Isis Enterprise is part of Oxford University Innovation Ltd, a company wholly owned by the University of Oxford.
Contact: Steve Cleverly Steve.Cleverley@innovation.ox.ac.uk
https://innovation.ox.ac.uk/innovation-consultancy/
About BDEC Resources
BDEC Resources Malaysia is a training and consulting company that aims to enhance the economic standards and status of Malaysia by encouraging, promoting and supporting all Malaysian entrepreneurs through the continuous advancing technology of science, innovation, leadership and entrepreneurship.
Contact: Rashidi Saidin Rashidis@bdec.com.my
About SME Corp Malaysia
SME Corp Malaysia is a government agency responsible for formulating overall policy and strategy related to small and medium enterprises (SMEs), and for coordinating SME development programmes across all related Ministries and Agencies. SME Corp is the central point of reference for information and advisory services for all SMEs in Malaysia.
Contact: Aminuddin Mohamed aminuddin@smecorp.gov.my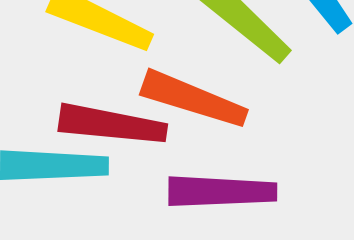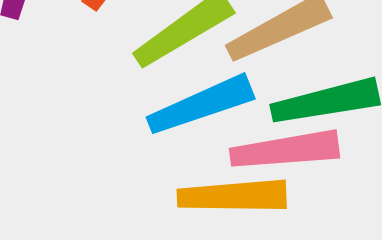 © Oxford University Innovation