Humanized PD-1 knock-in mouse model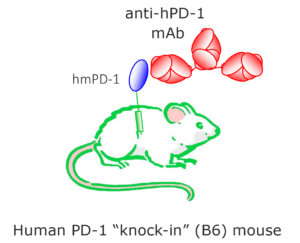 Strain: hPD-1KI, Gene: PDCD1, Background: C57BL/6
PD-1 and immunotherapy
Functioning as a brake for the immune system, programmed cell death protein 1 (PD-1) reduces autoimmune response against self-tissues. Mice that lack PD-1 exhibit loss of peripheral tolerance and develop autoimmunity subsequently.
Drugs that block PD-1 – effectively releasing the inhibition of the immune system – have been shown to be effective against various tumour types. A well-characterised PD-1 animal model is essential for drug discovery in immunotherapy for cancer.
Humanised PD-1 knock-in mice
Oxford University researchers have generated a homozygous humanised PD-1 knock-in mouse model that contains a chimeric sequence of PD1, in which exon 2 of the mouse Pdcd1 gene is replaced with the human counterpart.
The sequence at the exon-intron junction around exon 2 in the mice was left intact to ensure proper splicing.
The mouse model is extensively characterised and has the following features:
Pure C57BL/6 background
Litter size 6 to 10 (with Mendelian female/male ratio)
Normal development
Normal PD-1 regulation and function
No tumours or other abnormalities up to 24 months of age
Suitable to be a genetic model of autoimmunity
Can be easily genotyped
The University's policy is to minimise the use of animals in research, consistent with the need to make significant advances on important problems of human health. Where animal research is necessary, the University will provide housing and care that exceeds, wherever possible, legal requirements.
The University will also continually pursue techniques that reduce the number of animals involved in research. For further information about animal research at Oxford, click here.
Commercialisation
Oxford University Innovation provides access to the model for breeding and research to both companies and non-commercial research groups on a non-exclusive basis. Price on application.
Request more
information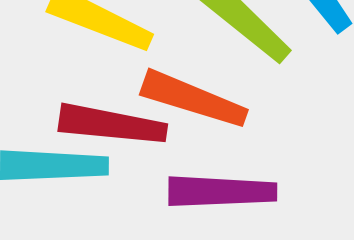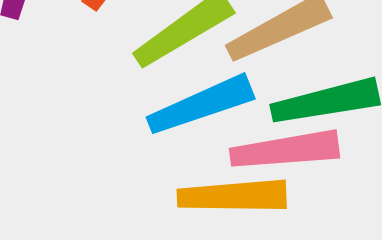 © Oxford University Innovation