OxSOL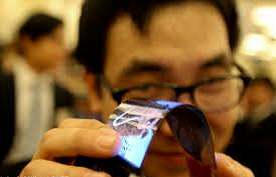 Next generation polymer oxide hybrids.
Opportunity
OxSOL Limited is a spinout based on innovations from the world leading University of Oxford and associated entrepreneurs. OxSOL's patented technology platform of polymer oxide hybrid materials offers multiple applications including: (1) glass coatings or films for temperature management in smart buildings and (2) barrier coatings or films to lengthen service life of flexible OLED displays and lighting. All the envisaged applications are in disruptive technology products such as smart buildings, wall paper lighting, roll-up displays & wearable electronics.
OxSOL has a competitive advantage based on:
Unique and patented chemical formulations and product designs.
A team of technical and business experts associated with the University.
Manufacturing processes suitable for transition to mass volume applications.
Request more
information
© Oxford University Innovation