Greater Change – getting people out of poverty
by Stuart Gillespie
Mary Parsons is responsible for partner liaison at Greater Change, a social enterprise working to help people overcome homelessness. Mary travels around the south-east of England with her laptop, giving talks about Greater Change to potential partner organisations with the aim of generating vital funding and referrals. The presentations are virtual these days, but the funding is no less crucial, and the issue no less real and pressing.
Just three years ago, Mary was herself homeless again, having spent much of the previous 35 years without a reliable roof over her head. Recovering well from substance addiction, but dependent on the kindness of friends for a sofa to sleep on each night, Mary's life was in limbo.
Enter Greater Change.
Through its innovative social platform, Greater Change has been able to support almost 200 people in one way or another, with the majority of those successfully moving out of homelessness. Mary was the third.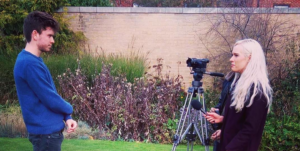 The model is simple: a partner charity refers someone to Greater Change; an online 'campaign' is created based on the individual's specific needs (they may, for example, require a deposit to begin renting a flat); members of the public can donate securely towards this ring-fenced goal. One ongoing campaign will help Philip, a recovering drug addict, clear his rent arrears and get on the social housing ladder, leaving homelessness behind for good.
'About five years ago I was volunteering with local homelessness charities in Oxford,' says co-founder Alex McCallion, who set up Greater Change while studying economics and management at Oxford University. 'While volunteering, I found that many people who were working with charities were on the brink of moving forward. They had worked closely with their support workers to better manage problems that had made them homeless or were keeping them homeless. Often, though, there was still a financial barrier. We thought if we could remove that barrier, it would empower people to move forward with their lives. And we knew there was huge untapped generosity out there among people who wanted to help tackle homelessness but weren't sure how.'
Greater Change was incorporated in March 2019 after raising around £30,000 for a successful pilot phase through Oxford University's crowdfunding platform, OxReach. Having established itself in the sector, the plan now is to focus on growth, and to develop the model to a point where it can pay for itself through buy-in from local authorities.
'Helping people move on from homelessness generates huge cost avoidance for local authorities,' says Alex. 'By charging local authorities a small fee for working with our model, and by expanding to cover more areas, we hope to be able to support 5,000 people a year in the UK in the next three or four years.
'For us it's about creating a sustainable model. Already over half of our costs are covered by revenue, which is quite exciting for a young social enterprise. We want to keep increasing that, while maintaining the quality of service we provide as we scale up.'
Estimates suggest around 10,000 people are currently sleeping rough in the UK, with up to 300,000 experiencing some form of homelessness – for example, living in squats or hostels, or sofa surfing.
'Rough sleeping is the just tip of the iceberg when it comes to homelessness,' says Alex. 'The average age of death for someone who is homeless – not just sleeping rough – is their mid-40s. That's why our model is open to people in all forms of homelessness, as well as those who are about to become homeless. It's to make the scheme open to more people who need support, and because it's often easier to prevent homelessness than to reverse it once it's happened.'
He adds: 'Human kindness and generosity are the core building blocks that allow us to do what we do. Lots of people want to help, but they may feel that by giving to a conventional charity they don't see the impact on the individual, or they may have reservations about giving on the street. We offer something new and different and powerful and personalised. Our aim is to increase the size of donations towards homelessness as a whole – not just to reallocate existing money.'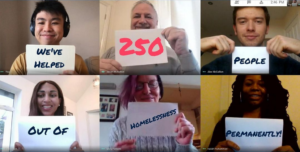 The final word belongs to Mary, whose testimonial is more compelling even than the shocking statistics. 'I got into recovery from my addictions in 2014,' she says. 'At one point the situation was so bad that I thought I was going to lose my leg. It was touch and go.
'I lived with my ex-partner for a while, but eventually I was back sofa surfing – sofa after sofa, night after night. Becoming involved with Greater Change, alongside my recovery from addiction, has brought a real stability to my life. There have been blips along the way, but I've always found my way back into that "lifeboat" of recovery. And I've been able to see the impact Greater Change has had on other people – some of whom were on the brink.
'It's because of Greater Change that I've got a roof over my head today. It's because of Greater Change that I've got happiness, peace of mind, a job I love, and a door I can lock at night.'
Watch the full interview with Alex here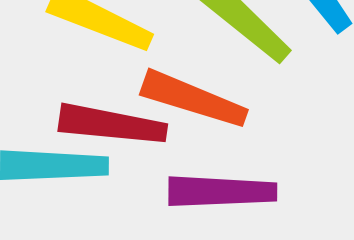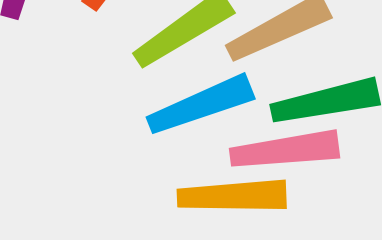 © Oxford University Innovation