Clinical Outcome Services
Not only do we manage and provide access to high quality clinical outcomes assessment (COAs, including PRO measures) but we also provide support services in the use of our own and other clinical outcome measures. The services available from us cover a broad spectrum of COA use but include:-
the translation and linguistic validation of measures in accordance with best practices,
eCOA (ePRO) migration testing
consultancy services around the choice, use and data analysis of COA's
COA management services
We have nearly 10 years of experience in commissioning and delivering these services, much of the time using our associate network to ensure the best people for the task are delivering the service. We regularly attend industry events (eg ISPOR and ISOQOl) to ensure we are up to date with best-practice principles and practices in managing and using COA measures.
Translation and linguistic validation
We manage a large library of available translations of our COA instruments. All of our available translations have details of the methodology used in the creation of the translation, which we readily share with users. Official translations (those that have met our very robust methods of translation and linguistic validation) are accompanied by letters certifying the methodology used in the translation (or review).
Translation and linguistic validation is offered as part of our services for our own and for other (non-clinical outcomes) COA instruments. We use well-known and regarded associates to deliver this activity, with our oversight. These associates are normally ISO certified (ISO 9001:2008) COA translation specialist organisations like RWS Life Sciences, Inc. as well as providers such as Amplexor, Transperfect and MAPI. In all this activity we adhere to the teachings of the ISPOR taskforce on the subject. If you would like assistance with a translation of one of our COA instruments or a third party instrument, then please contact us.
eCOA migration testing
The collection of outcomes data by using hand-held devices or other computerised formats of outcomes instruments brings significant advantages to studies. Our Clinical Outcomes support those interested in deploying eCOA's (including ePROs / ePROMs from our own portfolio and from elsewhere) in ensuring the measures have been migrated properly, and the all-important measurement properties of the original validated paper version have been retained. Rather like the methodology we use for translations and linguistic validations, we use best-practice guidance from ISPOR (the work of Steve Coons et al) to test for proper eCOA migration.
Confident in your COA or other health survey? – Test its usability with QuesTReview™
QuesTReview™ is an expert review diagnostic test developed to evaluate the usability of Clinical Outcome Assessments (COA) as part of their development and selection process. To find out more download the brochure below or contact the clinical outcomes team.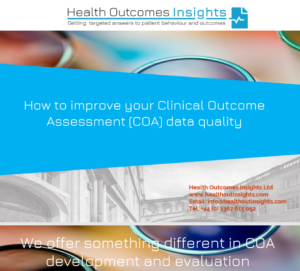 Other services and consultancy available from us in the use of COA's
We are well-positioned to deliver outcome measure support activities across the study timeline. The various COA services available include:-
Literature reviews (systematic reviews)
Focus groups
Cognitive interviews
New COA translatability reviews
Qualitative data analyses
Study design
PRO / PREM advice and research to support early stage exploration of product
Power analyses
Advice on mode of administration
Data collection and scoring
Data quality evaluation
Missing score estimation
Interpretation guidance
Provision of technical reports
Manuscript development
Convening of key opinion leader panels
Development of endpoint models
Assessment of content validity
Instrument development and validation
Health economic analyses
Abstract / poster presentation
Development of user guides
Translation and linguistic validation services
eCOA services, including eCOA migration testing
Electronic data capture / automated scoring
eLearning
Database and data reviews
Information searches
Licensing and copyright information
The following COA services can be accessed with our associates through our Clinical Outcomes
Strategic market access
Reimbursement strategies
Pricing research and advice
Evaluation and substantiation of healthcare value throughout clinical development and commercialisation
Label claim
Health technology appraisal to support regulatory / reimbursement submissions.
In-depth interviews
Focus groups
Carousal groups
Co-creation in PRO / PREM content development
PRO / PREM development
Training in PRO / PREM and research methodology
Infographics for PRO / PREM data display
PRO item evaluation
Literature reviews
Manuscript writing
Insight generation
Cognitive interviews
Endpoint model development
COA management services
Does the management of your health outcome measure(s) (COA) take up too much of your time?
Do you struggle to keep track of users, licensees, translations, platforms and unauthorised / improper use of your COA?
Is your COA having difficulty reaching a wider audience?
We provide a dedicated, professional management service for your COA instruments. From world-class expertise to assist with COA development, through experienced management of all aspects of the licensing process, to comprehensive creative marketing – we work to ensure that your COA reaches the widest possible audience in a controlled manner. We work with developers to agree the licensing fee structure they are keen to use with clients, for example free of charge for non-commercial, publicly funded healthcare and academia.
If you would like to discuss these or any other services in support of the use of our own portfolio of COA instruments, or from elsewhere, then please do contact us.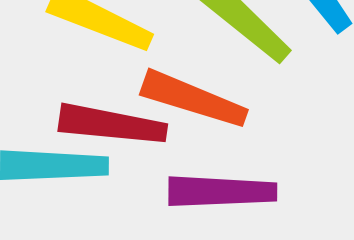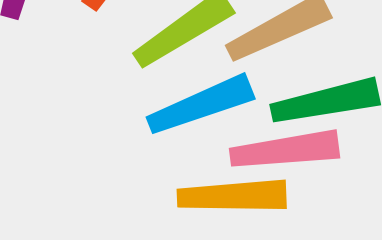 © Oxford University Innovation