Home
>
Biomarker to predict rheumatoid arthritis development in patients with early synovitis
Biomarker to predict rheumatoid arthritis development in patients with early synovitis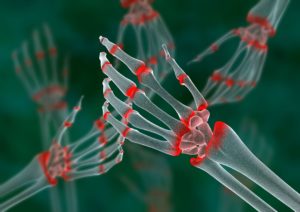 Rheumatoid arthritis (RA) is a highly debilitating autoimmune disorder which can result in pain and crippling joint damage. Early diagnosis, and therefore earlier treatment, can improve patient outcomes. Although RA is often suspected in patients presenting with synovitis (joint inflammation) in several joints, not all patients with early synovitis end up developing RA, so treatment is not standard at this stage.
Researchers at the University of Oxford have discovered that tenascin-C, a pro-inflammatory extracellular matrix glycoprotein becomes post-translationally modified by citrullination in patients with RA before the disease becomes apparent. Therefore, a test that detects citrullinated tenascin-C (c-TNC) in the serum may identify patients that will develop RA earlier than previously possible. Unlike current RA diagnostic tests such as anti-CCP tests, anti-cTNC tests have the potential to be more informative as c-TNC has been shown to be directly involved in RA pathogenesis. Additionally, using this test alongside anti-CCP tests may also improve the sensitivity of RA diagnosis.
Burden of RA
Early treatment of RA results in more effective disease suppression and can be key to a successful patient response. However, not all people who exhibit early synovitis develop RA. Clinical tools to predict RA development at an early stage are currently missing.
A clinically-relevant early biomarker
Citrullination is a posttranslational modification that is associated with the development of auto-immune inflammatory diseases such as RA. Antibodies against citrullinated proteins are often found in patients with auto-immune inflammatory diseases (so-called auto-antibodies) and are thought to play a part in disease pathogenesis.
The current gold standard for RA diagnosis is to use an artificial cyclic citrullinated peptide (CCP) to detect such autoantibodies. However, this test is essentially an indirect measure of what is happening in the body. Researchers at the world-renowned Kennedy Institute of Rheumatology at Oxford University have discovered that tenascin-C, a pro-inflammatory extracellular matrix glycoprotein becomes citrullinated in patients with RA.
They have now demonstrated that citrullinated tenascin-C (c-TNC) can be detected in the serum of a patient with early synovitis before the disease appears.
Advantages over and in combination with existing tests
Unlike anti-CCP tests, testing for antibodies against c-TNC has the potential to be more informative, as c-TNC has been shown to be directly involved in RA pathogenesis.
Testing an anti-cTNC assay on larger patient cohorts may demonstrate the ability for this test to detect RA at an earlier stage, or to stratify patients into disease sub-types.
Alternatively, our current data shows that combining an anti-cTNC test with an anti-CCP test has the potential to improve the sensitivity of RA diagnosis, by increasing the pool of patients testing positive by between 3-10%. This sensitivity may be enhanced further if combined with other markers.
Advantages of this technology
Biomarker levels can be tested in easily obtainable serum samples
A biomarker is involved in disease pathogenesis and may allow earlier patient identification or stratification
Combining this marker with existing tests increases sensitivity by up to 10%
This technology is likely to be of interest to diagnostics companies, and companies which develop/market drugs used to treat RA.
Technology and patent status
This technology has been tested in cohorts of RA patients, and funding is currently being sought to undertake larger studies and to assess the predictive value of this marker in patients with early RA or even before disease onset. The technology is subject to an international PCT patent application, and Oxford University Innovation would like to hear from companies who wish to license this technology for further development.
Request more information
about this technology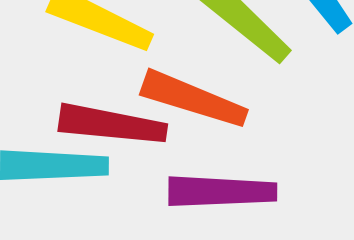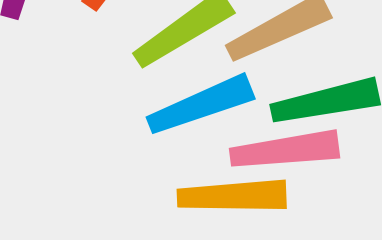 © Oxford University Innovation