Efficient cofactor regeneration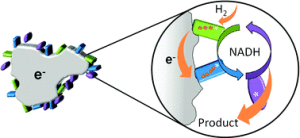 A flexible platform of H2-driven immobilised enzyme-cascades to exploit cofactor-dependent biocatalysis.
The technology has a wide range of applications in the chemical industry for the production of pharmaceuticals, energy relevant compounds and more.
Collaborative research
Researchers from Oxford University and Humboldt University of Berlin have developed an efficient NADH/NADPH regeneration system. The system links two optimised enzymatic fragments and facilitates electron transfer via a conducting particle.
Invention features:
can be readily separated and recycled

in-situ clean supply of electrons from H2

does not alter the pH of the solution

does not generate bio-inactive forms of the cofactors as side products

can be adapted readily for a range of reaction conditions
Applications and advantages
NAD(P)H regeneration in situ
The invention facilitates the use of enzyme-catalysed steps in reactions such as stereoselective aldehyde reduction. It has the potential to reduce the manufacturing cost for pharmaceutical and fine chemical industries.
NAD(P)H production
The invention can be used in the production of the NAD(P)H reagents, offering easy downstream separations and a cost effective method.
Technology maturity and supporting information
Proof of principle has been exemplified and the system is currently being optimised. Further work is pending and translational funding has been secured.
The invention is the subject of a recent peer-reviewed article: A modular system for regeneration of NAD cofactors using graphite particles modified with hydrogenase and diaphorase moieties. Chem. Commun. September 2011, H. A. Reeve et al.
Request more information
about this technology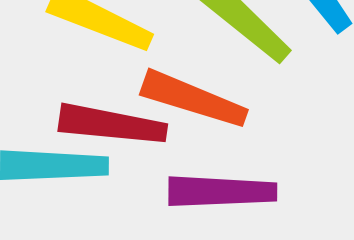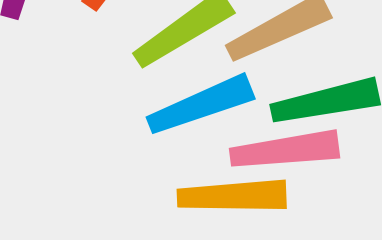 © Oxford University Innovation