Home
>
Novel biomarkers for non-alcoholic fatty liver disease
Novel biomarkers for non-alcoholic fatty liver disease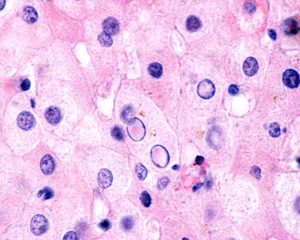 Academics at Oxford have identified new biomarkers associated with a severe form of the fibrotic liver disease. These markers may enable a new diagnostic test to be developed to replace the current gold standard test – the painful and unreliable liver biopsy.
Non-alcoholic fatty liver disease (NAFLD) is the most common liver disorder in the Western World. It encompasses a spectrum of progressive, fibrotic disease ranging from non-alcoholic fatty liver (NAFL) to non-alcoholic steatohepatitis (NASH). Approximately 1 in 3 people in the US and the UK have some degree of NAFLD and the disease is strongly associated with obesity.
If not diagnosed early, the progressive fibrosis can result in irreversible liver scarring (cirrhosis). Cirrhosis is the cause of over 6,000 deaths every year in the UK, and approximately 27,000 in the USA, making it the ninth leading cause of death.
Currently, the gold standard for assessing liver fibrosis and NAFLD is the liver biopsy, an invasive, painful procedure which is unreliable, costly and can have a false negative rate as high as 20%. Consequently, there is a need for improved, minimally-invasive methods of determining stages of NAFLD in patients.
Assessment and diagnosis of patients with NAFLD
Academics at Oxford University have now identified protein biomarkers that are either up- or down-regulated in patients who are at different stages of NAFLD, such as NAFL, NASH with/without fibrosis and cirrhosis. By quantifying the biomarkers in a biological sample, the technology could potentially be used to diagnose, prognose or monitor the progression of NAFLD in an individual.
To utilise these new biomarkers effectively, the academics have developed the first antibody-free serum protein biomarker assay for NAFLD which, unlike currently used immunoassays, has the potential to detect degraded proteins. They are also developing a rapid POCT which can determine biomarker levels from a single drop of finger-pricked capillary blood. These methods are less invasive, rapid, and can be performed easily on all patients. They may also be able to stratify patients according to the stage of NAFLD, ensuring treatment can be effective and disease progression can be reduced.
Commercialisation
This technology is at the preclinical stage and will need to be validated in larger clinical cohorts. This technology is subject to a patent application and we are looking for commercial partners who wish to collaborate with us to validate the biomarkers or licence this technology.
Request more information
about this technology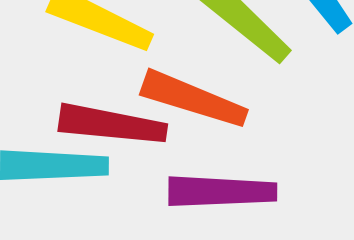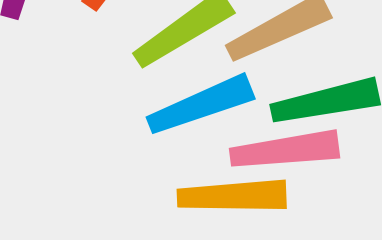 © Oxford University Innovation