Oxford most prolific university innovator in Europe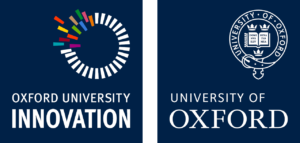 9th January 2017
Oxford University Innovation launches 24 companies in 2016 with a combined £52.6m in early stage funding, setting a new record in spinout generation for the UK and Europe.
Oxford University Innovation (OUI), the research commercialisation company for Oxford University, launched an unprecedented 24 high-tech firms in 2016, attracting a combined total of £52.6m in seed stage funding and punctuating OUI's strongest calendar year to date.
Spinouts (companies based on Oxford University intellectual property) account for 21 of the new firms. This more than doubles OUI's performance in 2015 (10 spinouts) and sets a new record for spinout companies emerging from a higher education institution in Europe. OUI also improved its year-on-year performance for licences sold, with 115 in 2016, while patents filed increased from 99 to 118.
The 2016 spinout cohort is spread across a number of sectors, including aeronautics, wireless energy transfer, regenerative medicine, big data, and virtual reality.
Some of the highlights from 2016 include:
OxStem, which raised £16.9m in seed financing for its regenerative medicine technologies spread across a number of areas of health.
Mind Foundry, which is using machine learning and big data to help organisations solve currently unsolvable problems.
EnzBond, developed by students while completing their studies and looks to integrate enzymes with pharmaceutical production using in-silico methods.
Some of the companies are still operating in stealth mode, and will be formally announced in the first few months of 2017.
Over the course of the year, OUI also extended its work in areas beyond the traditional sources for technology transfer to unlock the innovative potential of Oxford University's Humanities and Social Sciences divisions. OUI's inaugural Humanities Innovation Challenge, a collaboration with The Oxford Research Centre in the Humanities, saw a range of teams from across the division compete. The competition culminating in a live pitching final with Azure, a startup aiming to import Mexican superfood pinole, clinching the top prize of funding, mentoring, and the offer of a place in the OUI incubator.
Social Sciences remains a solid source of student startups for the OUI incubator, with over half of its incubatees coming from the division. The incubator itself performed well through 2016, with new company incorporations matching its 2015 numbers. Meanwhile, the number of projects taken in rose from 8 to 12, indicating a strong pipeline for the year ahead. More incorporations are expected throughout 2017, such as Cycle Land, which held a crowdfunding round in late 2016 that flew past its target of £100,000 to a total of £400,000.
One of the key drivers of innovative and entrepreneurial activity around the university has been the addition of Oxford Sciences Innovation (OSI) to the Oxford tech cluster. Already the largest investment vehicle of its kind in the world, OSI added another £230m in 2016, bringing its total value up to £580m. 2016 also saw the launch of LAB282, a £13m drug discovery proof-of-concept fund aimed at rapidly developing potential drug candidates for commercialisation, while the University of Oxford Isis Fund, an EIS/SEIS early-stage investment vehicle managed by Parkwalk Advisors, returned for its third iteration.
The capital on hand around Oxford has acted as a beacon to the investment community, with spinouts securing investment in 2016 from a range of backers, including: IP Group, Statoil, Legal & General Capital, Invesco, Lansdowne Partners, Woodford Investment Management, Parkwalk Advisors, the Institute of Mechanical Engineers, Human Longevity, GT Healthcare, and more.
This influx of investors led to a quadrupling of venture support for Oxford spinouts from the wider investment community:
2015: £9.5m (OSI: £4.45m; others: £5.05m) over 10 investments with an average of £954,060.
2016: £52.6m (OSI: £30m; others: £22.6m) over 16 investments with an average of £3,282,490.
In addition to early stage funding, there is also increased capital being invested in established Oxford spinouts, such as Oxford Nanopore, a 'unicorn' startup developing handheld DNA sequencers valued at £1.25bn. According to deal database Crunchbase, which tracks publicly announced external fundraising rounds, Oxford University companies secured £76.03m in 2014, £127.47m in 2015, and £161.3m in 2016.
Isis Enterprise, OUI's innovation consultancy arm, has continued to expand its customer base both in the UK and overseas throughout 2016, providing innovation management and technology transfer support to universities, research institutes, and governments. Isis Enterprise's Fundamentals of Technology Transfer training course also received accreditation by the Alliance of Technology Transfer Professionals (ATTP), with its next course due to take place on the 1st and 2nd of February (details here).
Matt Perkins, Chief Executive Officer at Oxford University Innovation, said:
"Building on 28 years of expertise, 2016 cemented OUI's standing as a global leader in university innovation. With growing contributions from Humanities, Social Sciences, and the student startup community adding to an increasingly strong spinout pipeline, 2017 looks to be an even bigger year for OUI and the Oxford tech cluster."
Ian Walmsley, Pro Vice-Chancellor (Research and Innovation) at Oxford University, added:
"OUI's formidable performance in 2016 underlines the fact that innovation at Oxford is undergoing dynamic growth. Further, the continuing support for OSI from the international investment community is a testament to the changing perception of the University's drive to exploit its research capabilities for economic and societal impact. It is an exhilarating time for the world's top ranked university and the Oxfordshire region, especially as we roll out new initiatives to support innovation in the months and years ahead."
Press release sign up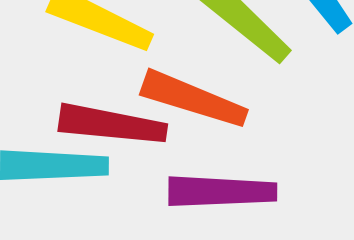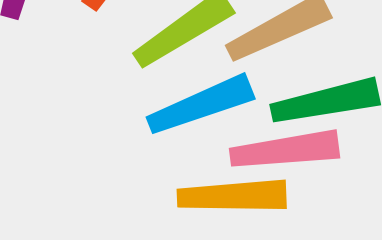 © Oxford University Innovation