Mexican superfood tops Humanities Innovation Challenge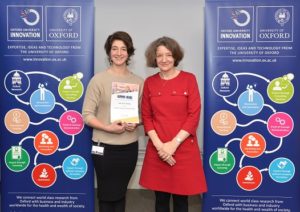 29th November 2016
Mexican superfood startup Azure wins inaugural Humanities Innovation Challenge.
Azure, a startup formed to bring the untapped Mexican superfood pinole to market in the UK, has won the inaugural Humanities Innovation Challenge (HIC) at Oxford University.
The startup, founded by Research and Development Associate at Smith School of Enterprise and the Environment Dr Alexandra Littaye, is looking to position itself as the first and main distributor of pinole in the UK.
Tracing its roots back to the Aztecs, pinole is a traditional food prepared by indigenous people in Mexico and Central America. Gluten-free and high in protein, the blue corn-based food is only produced by small-scale groups of local farmers, which Azure has established a network with. The company is looking to provide pinole, which can be consumed in either food or as a beverage, in both its raw form and in healthy snack bars. Azure is looking to provide its product to Latin Americans living in Europe, as well as the rapidly growing gluten-free market and the sports nutrition market.
Organised by The Oxford Research Centre in the Humanities (TORCH) and Oxford University Innovation, the research commercialisation company of Oxford University, the event cements a growing collaboration between the two on harnessing the potential innovative and entrepreneurial impact of the institution's Humanities division.
A shortlist of 18 entries was narrowed down to five for the HIC's final pitching session, including Azure. The five final entrants pitched in front of a panel of three judges: Alison Talbot of law firm Penningtons Manches, Fiona Reid from the University College of London School of Management, and OUI Startup Incubator manager Roy Azoulay.
In second place was a project led by MSt Creative Writing student Josephine Niala, who is looking to develop an app which trains people in the skills necessary to attract funding for local projects aimed at tackling climate change. The app will be primarily focused on Kenya in partnership with the Kwale County Natural Resource Network to support locals in gaining the skills and tools necessary to identify, develop, and implement local climate change initiatives, with a view to roll it out to other countries and communities in future iterations.
Hippo, a mental health app, secured third place. Developed by Philosophy PhD student Michael Plant, the app combines mindfulness and cognitive behaviour therapy with mental state tracking and intervention strategies to deliver a combined offering aimed at tackling anxiety and depression.
Azure scoops a cash prize of £1,000, plus £5,000 worth of in-kind support, including:
Invitation to a dinner hosted for the Innovation Challenge
Invitation to the Oxford Innovation Society networking event and dinner
Media support for a press release
Mentoring for the next steps and throughout your project
Support for funding opportunities, through the crowdfunding platform OxReach, or support through three other Oxford University Innovation funds.
The offer of entry into the Oxford Startup Incubator with access to networking, funding, marketing, legal, and accounting services.
Niala and Plant will receive in-kind mentor support towards their projects, worth £3,000 and £2,000 respectively.
Professor Karen O'Brien, Head of Humanities Division, said:
"This year's first ever Humanities Innovation Challenge will certainly be the start of something special. The competition showed the depth and quality of innovative and entrepreneurial ideas we have bubbling to the surface in Humanities. We are proud of our winners and are very confident there is more to come next time."
Matt Perkins, Chief Executive Officer at Oxford University Innovation, added:
"Through exposing ourselves to ideas outside of our regular spheres of knowledge, we enhance our capacity to think outside of the box. At OUI, we recognise the wealth of ideas and impact that spring from a diverse university campus. The HIC is a successful first step in tapping into the rich resource of the Humanities Division, strengthening the innovative output of Oxford University."
Other pitches included Lecturer in History and Tutor for Study Skills Dr Margaret Coombe's proposal to expand and finance Oxford University's study skills offering, which lacks the resources of many of Oxford's peer institutions, and Dr John Scholar's proposal for an app which makes the works Henry James accessible to new audiences.
For more information, high-res pictures, or to arrange interview, please contact:
Gregg Bayes-Brown, Marketing and Communications Manager, Oxford University Innovation
T: +44 (0)1865 280867 | E: gregg.bayes-brown@innovation.ox.ac.uk
Press release sign up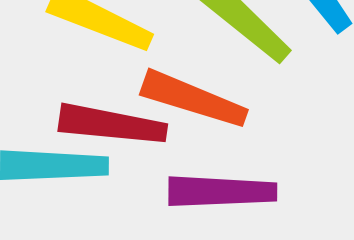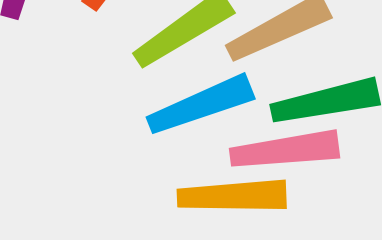 © Oxford University Innovation