Home
>
All News
>
'Novel approach to cancer metabolism' the target of Rising Tide Foundation partnership with Oxford University
'Novel approach to cancer metabolism' the target of Rising Tide Foundation partnership with Oxford University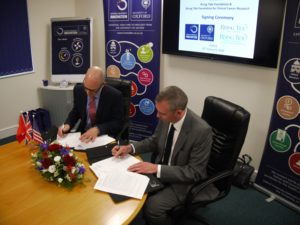 5th March 2020
The University will form a spinout company to take pioneering oncology research forward.
The Rising Tide Foundation (RTF), Rising Tide Foundation for Clinical Cancer Research (RTFCCR) and Oxford University are partnering on first-in-class oncology therapeutics designed to disrupt the power supply to cancer cells, making them more susceptible to conventional treatments. This research approach will support the development of less toxic and more effective therapeutics for patients of all cancer types by targeting the mitochondria of cancer cells.
Through this innovative approach, Mitochondrial Metabolism Disruptor (MMD) drugs disrupt the power supply and interfere with the ability of mitochondria to produce proteins and energy. The MMD essentially leaves cancer cells defenceless, increasing the efficacy of existing therapeutics.
RTFCCR will donate the MMD intellectual property to Oxford University to accelerate the research to the bedside of the patient. The donation of the MMD intellectual property is the largest, multi-million Dollar grant in Rising Tide's history and will form the basis of this novel Oxford University venture.  This venture will be supported by joint organisational know-how and an additional $300,000 grant from RTF to Oxford University. Further research into MMDs at Oxford will be led by Cancer Research UK Professor of Medical Oncology Adrian Harris, who has spent the past three decades investigating oncology therapeutics at the University.
Oxford University Innovation, the University's innovation arm, will spin out the new company from the University in the coming weeks. The company will be joined by Dr. Tim Sparey, the former CEO at RTF's subsidiary Novintum, and other members of his former team to integrate Rising Tide's core technology into the new Oxford venture.
Paul Ashley, Head of Life Sciences at Oxford University Innovation, said:
"The ability to stun cancer and leave it open to attack gives us an opportunity to massively increase the efficacy of existing therapeutics. By combining the catalysing MMD with the decades of experience Professor Harris brings to table, the new spinout will have a real chance to move the dial in how we battle cancer."
Shawn Stephenson, Co-Founder and Chief Strategy Officer at Rising Tide Foundation, added:
"RTF and RTFCCR were founded with the ambition to change the face of cancer, working towards the day when a cure is finally realised. Our goal is to help patients improve their quality of life and win the fight against cancer.  RTF and RTFCCR believe this change will be realized through powerful collaborations with global leaders, looking for cutting edge projects in cancer research, such as Oxford University. Given our financial independence, we are empowered to take greater risks to accelerate change and provide seed funding for translational and pioneering clinical cancer research projects.  Our partnership with Oxford University will work to propel the research to the next level, and bring ground-breaking treatment options to the bedside of patients."
Tim Sparey, CEO-designate of the spinout, added:
"With the potential of its core technology, the team we're assembling, and the company's positioning in the thriving Oxford Cluster, the spinout is shaping up to be an incredible proposition with the genuine possibility of having a great impact on the fight against cancer."
Press release sign up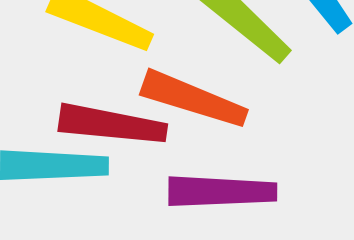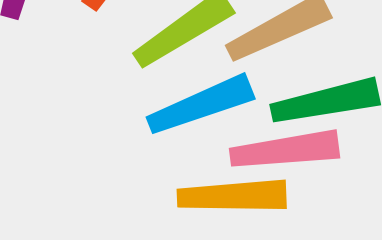 © Oxford University Innovation