OUI names Ludden and Ashley as new Heads of Tech Transfer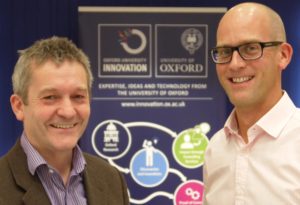 7th August 2017
Dr Paul Ashley moves up from Deputy Head position and Dr Brendan Ludden joins from Vodafone.
Dr Paul Ashley and Dr Brendan Ludden have been named as the Heads of Technology Transfer at Oxford University Innovation (OUI), the research commercialisation office of Oxford University.
The move completes a transition of top-level management at OUI, following the appointments of Dr Matt Perkins as Chief Executive Officer in October 2016 and Dr Adam Stoten as Chief Operating Officer in April this year.
With key management now in place, OUI will embark on a strategic review over the coming months.
Previously Deputy Head of Technology Transfer at OUI, Ashley has been with the company since 2011. Ashley has a background in neuro-physiology and behaviour with his PhD and post-doc roles investigating mood disorders and pain. Following his studies, he was Chief Executive Officer for a Defence Science Technology Laboratory spinout developing remote monitoring technologies, before moving onto a business development role with AstraZeneca.
Ludden began his career in the Engineering and Materials departments at Oxford University before completing his PhD at Cambridge University where he looked into sensor technology. He joins OUI after spending 12 years with Vodafone in a range of innovation based roles and 4 years running his own start-up company. At Vodafone, he spearheaded a number of innovative projects, including the launch of the first monetised Big Data proposition.
Ludden, who will be overseeing Physical Sciences, said:
"I have long thought it would be fantastic to return to academia, and find a way to combine that with the commercial side of what I do, which this role at OUI allows me to do. More than that, there is something very attractive about the University acting as both a creative powerhouse and a wealth engine for the country. With the unprecedented rate of technological change we are now experiencing, no one knows exactly what the world will look like in five years' time, but for me, Oxford seems like the place to be to see that change happen."
Ashley, who will be looking after Life Sciences, added:
"Since joining OUI in 2011, I have seen an exponential increase in the amount and the diversity of intellectual property spinning out of the University, Yet, for me, this is just the beginning and there has never been a better time in Oxford's long history to be involved in innovation and the translation of research into impact. Combining one of the richest veins of innovation in the world with the talent, expertise and passion we have here at OUI makes for a very exciting future."
Press release sign up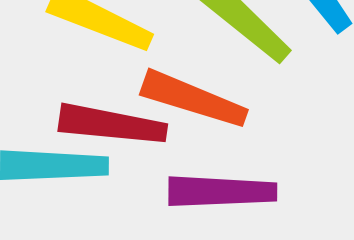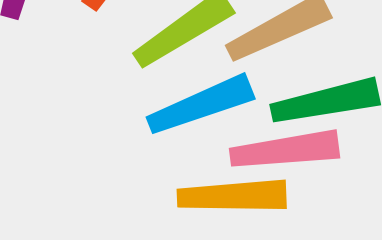 © Oxford University Innovation