Oxford University Innovation Quarterly Update: Q1 2017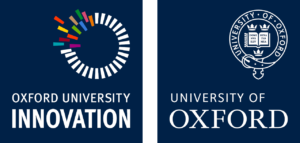 26th April 2017
Roundup of news, deals, and data from OUI for Q1 2017.
In the last calendar year, the Oxford ecosystem saw the number of new companies emerging from University research jump from 10 in 2015 to 21 in 2016, with the seed funding for those companies increase by fivefold from £9.5m to £52.6m. Meanwhile, data recently tracked by Oxford University Innovation (OUI) shows that Oxford University companies have collectively raised £1.4 billion in external fundraising since 2011.
To shine a stronger light on Oxford's innovation activity, OUI is trialling quarterly updates to keep our community and those interested in it abreast of what has been happening here in Oxford during the first quarter (Q1) of calendar year 2017.
In this report, you will find:
Q1 updates from OUI
Q1 activity
Reported deals for Q1
Notable licences
Other Oxford deals
Q1 updates from OUI
Adam Stoten, formerly Head of Technology Transfer Life Sciences at OUI, has been named the new Chief Operating Officer at OUI. He replaces Linda Naylor, the outgoing Managing Director, who is retiring after 15 years at OUI.
https://innovation.ox.ac.uk/news/oxford-university-innovation-names-adam-stoten-new-coo/
Isis Enterprise, the international consultancy arm of OUI, is rebranding as Oxentia from 1 April 2017. Oxentia will move forward with plans to become a separate spinout company from OUI during Q2, and is expected to become an independent entity during Q3.
https://innovation.ox.ac.uk/news/isis-enterprise-oxentia/
LAB282, the University's £13m drug discovery partnership with Evotec and Oxford Sciences Innovation, has begun backing projects. LAB282 is supporting research into evasins and a potential new target for antibiotics in tuberculosis, and is gearing up for a second round in June. Parties interested in funding can still apply – the deadline is 8 May.
https://innovation.ox.ac.uk/news/lab282-first-round/
Q1 activity
Oxford University companies raised £56.3m during Q1 of 2017, of which £5.3m was at the seed stage. In addition, £2.2m in translational funding was awarded.
During this period, OUI launched five spinout companies, four of which remain in stealth mode. Licencing & Ventures and Consulting Services signed a combined 152 deals, 26 patents were filed, and OUI received 93 disclosures from Oxford University academics.
The Oxford University Innovation Fund, the seed fund for OUI, has now invested a total of £3.4m into 15 companies. During Q1 2017, it added four new companies to its portfolio:
The OUI Incubator has incorporated two companies. The first, PowerMarket, has recently been nominated as one of the top 30 energy startups in Europe by the Energy Spin accelerator. The other, delivery app developer Fungry, will be rolling out its product as part of a soft launch around Oxford over the coming months. In addition, there have been two private investments into incubator startups.
In Oxentia news, OUI's international consultancy group has been contracted to a strategic review of the Natural Environment Research Council Innovation Programme mechanism in terms of its design and delivery.  The project is due to complete in July 2017. Oxentia has also been busy delivering another cohort of Leaders in Innovation Fellowships (LIF) for the Royal Academy of Engineering. Oxentia have now delivered entrepreneurship training programmes for the LIF programme for the third year running, and have seen the programme grow to include 14 Newton Fund partner countries.
Reported spinout investment deals
SpyBiotech, which is commercialising biomedical superglue for more effective vaccines, launched in March. It raised £4m in seed funding from Oxford Sciences Innovation and GV (formerly Google Ventures).
https://innovation.ox.ac.uk/news/spybio-launches-5m-seed-osi-gv/
OxSonics, a 2013 spinout developing ultrasound therapeutics, secured £9.4m in series B funding. The round will be used to support development of SonoTran, its drug delivery platform for deployment of oncology agents into solid tumours.
https://innovation.ox.ac.uk/news/oxsonics-orthoson-raise-9-4m-series-b-equity-financing/
Adaptimmune Therapeutics, an immunotherapy company with Oxford IP, raised $61.8m (£49.4m) through placement of shares on the NASDAQ. It plans to use the cash to accelerate its SPEAR T-cell candidate through clinical trials.
http://ir.adaptimmune.com/phoenix.zhtml?c=253991&p=irol-newsArticle&ID=2256660
Notable licences
Drayson Technologies, the University, and Oxford University Hospitals, will work together to commercialise a number of digital health products in a deal brokered by OUI. The deal solves a key problem in deploying NHS-developed technologies into the wider NHS by bringing in an external party.
https://innovation.ox.ac.uk/news/drayson-technologies-partners-oxford-university-on-digital-health-technologies-for-the-nhs/
Numares, a Germany-based diagnostics firm receiving Oxford technologies for multiple sclerosis diagnostics, will see it collaborate further with the University as part of the deal. The two will be working on creating a non-invasive test for improving therapeutic decision-making.
https://innovation.ox.ac.uk/news/numares-oxford-collaborate-diagnostics-multiple-sclerosis/
Other Oxford deals
Danish pharmaceutical firm Novo Nordisk will invest £115m over the next ten years for a new research centre at the University, focused on type-2 diabetes. The centre will house 100 scientists, and will be focused on academia-industry collaborations.
https://innovation.ox.ac.uk/news/19791/
David Norwood, founder of IP Group and co-founder of Oxford Sciences Innovation (OSI), is donating his shares in OSI to his alma mater, Keble College. The £1.9m gift will go towards a new home for OSI and the Oxford Robotics Institute at the College's new H B Allen Centre, which Keble is redeveloping as a new innovation hub for the University.
http://www.keble.ox.ac.uk/about/news/David-Norwood-donates-1.9m
Kingsley Capital Partners, a provider of private equity and venture capital, is investing £10m into Oxford Cannabinoid Technologies (OCT). Established by Kingsley, OCT will partner the University on developing new therapies based on cannabinoids – the active chemicals in cannabis.
http://www.ox.ac.uk/news/2017-03-15-cannabinoid-biomedicine-research-programme-launched
Press release sign up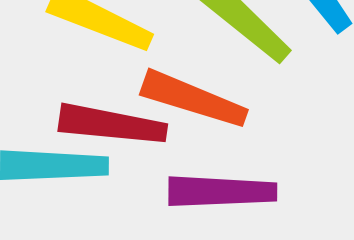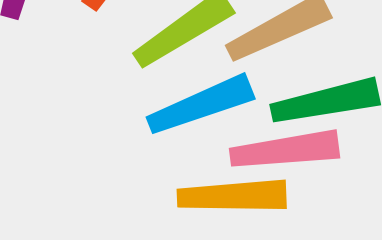 © Oxford University Innovation