Oxford University Innovation Q1 2018 Update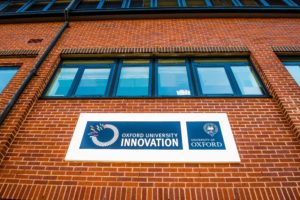 5th April 2018
Momentum behind the Oxford innovation ecosystem keeps building, with a third of spinouts formed over OUI's 30 year history created in the past three years.
In this report, you will find:
Q1 updates from OUI
Q1 activity
Announced Investment Deals
OUI in the news
Events news
Message from the CEO
With six new companies and over £160m in external investment, our ever-growing portfolio of spinouts is off to a strong start in 2018. This activity is a continuation of the persistent and rapid change we have seen in the Oxford innovation ecosystem. At OUI, we're looking to harness the power of that change and make it sustainable. Amongst many activities, we've been investigating new methods of supporting our colleagues in humanities and social sciences, culminating in an Oxford Innovation Society meeting focused squarely on innovation pouring out from these two divisions. We hope this can be the starting gun for more companies like 2017's humanities spinout InkPath, or this quarter's social sciences company PalaeoPi.
Dr Matt Perkins, CEO, Oxford University Innovation.
Q1 updates from OUI
Nicola Blackwood, formerly Minister for Public Health and Innovation, and Jonathan Flint, the former CEO of the University's first spinout company Oxford Instruments, have joined the OUI board as non-executive directors.
https://innovation.ox.ac.uk/news/blackwood-and-flint-board/
Adam Workman has been promoted to Head of OUI Investments and New Ventures, a newly-formed unit within OUI that combines Adam's previous responsibilities of looking after OUI's new venture investments with OUI Spinout Equity Management.
https://innovation.ox.ac.uk/news/workman-head-oui-investments/
From the OUI blog: Mark Mann and Gregg Bayes-Brown take a look at the growing innovative activity at Humanities and Social Sciences divisions, and how OUI is working to support it.
https://medium.com/oxford-university/innovating-in-humanities-and-social-sciences-194a6085da34
Reverend Cath Spence has been announced as the new manager of OUI's incubator. She takes over from Roy Azoulay, who is stepping down to part time to focus on his fake news busting startup Serelay.
Q1 activity
Oxford University companies raised £163.5m during Q1 of 2018, of which £5.4m was at the seed stage.
During Q1, OUI produced six spinout companies. They are:
Oxford Sustainable Fuels, which is transforming waste plastic into transportation fuels.
ODQA, which is harnessing the potential of geothermal energy.
PalaeoPi, our first social sciences spinout, is developing a photogrammetry platform for making accurate 3D models for virtual and design purposes.
Pepgen, a life sciences spinout working on next-generation therapeutics for Duchenne muscular dystrophy and similar conditions.
Morpheus Labs, an AI company developing virtual training worlds for other AI.
Deepreason.AI, which is developing a knowledge graph management system.
For more information on these companies, some of which are not yet formally announced, please contact Gregg Bayes-Brown.
Licencing & Ventures and Consulting Services signed a combined 175 deals, 23 patents were filed, and OUI received 84 disclosures from Oxford University academics.
Announced Investment Deals
Universal flu vaccine firm Vaccitech secured £20m in Series A funding from a number of backers including GV, the corporate venturing arm of Google parent company Alphabet.
http://www.wired.co.uk/article/vaccitech-universal-flu-vaccine-oxford-series-a-funding
Low-energy screen developer Bodle, which is looking to revolutionise digital displays with its display anywhere technology, secured £6m.
https://techcrunch.com/2018/01/28/bodle/
Oxford Nanopore, already one of the UK's few billion-dollar unicorn startups, has raised a further £100m for its DNA sequencing technology. The company is now valued at £1.5bn.
https://www.ft.com/content/df80e218-2b85-11e8-a34a-7e7563b0b0f4
OxSyBio, a spinout developing a 3D bioprinter which aims to print out tissues to replace those damaged by disease or injury, has raised £10m in Series A funding.
https://labiotech.eu/oxsybio-tissue-printing/
Oxford Vacmedix, a spinout using vaccines to target solid tumours, raised money from both Chinese and South Korean investors for its £9m Series A.
https://www.fiercebiotech.com/biotech/cancer-vaccine-startup-oxford-vacmedix-taps-asian-syndicate-for-series-a-cash
6D.ai, Oxford's 150th spinout, has received seed investment of an unspecified sum from range of investors, including General Catalyst, Oxford Sciences Innovation, and – somewhat uniquely – Robert del Naja from Massive Attack. The company is working on technology that can map out the real world for augmented reality using smartphones, opening up a whole new area of development for the burgeoning sector.
https://www.forbes.com/sites/charliefink/2018/03/29/6d-ai-funded-to-build-the-ar-cloud/#ca1f0416bb60
OUI in the news
The Register reports that spinouts in the UK are on the wane. In 2016, only 51 new companies emerged from UK institutions (of which 21 came via OUI).
https://www.theregister.co.uk/2018/03/01/revitalising_university_spinouts/
Matt Perkins, our CEO, sat down with Oxford Today to discuss the culture of entrepreneurship springing up around Oxford.
http://www.oxfordtoday.ox.ac.uk/interviews/making-impact?utm_source=t.co&utm_medium=referral
New Electronics discusses OUI's growing body of spinouts, with a focus on Bodle and a rare look at wireless energy transfer spinout Metaboards.
http://www.newelectronics.co.uk/electronics-technology/oxford-university-innovation-continues-to-impress-with-a-growing-list-of-spin-out-formations/167171/
Events News
The Oxford Innovation Society held its first meeting focused solely on innovation in the Humanities and Social Sciences divisions in March, where we also trialled a new, rapid fire talks format. Our next OIS event will be focused on quantum computing and take place on 21 June at Pembroke College. Hold the date now as it's likely to fill up fast.
The Oxford Angel Network had its March event at the Oxford Martin School, showcasing a range of investment opportunities. We're yet to fix a date for the next event, but keep an eye on our news feed as something will be announced in the coming weeks.
The Oxford Technology Showcase will be on 13 June on the theme of Therapeutics, Small Molecules and Biologics. The event will be held at the Said Business School, and tickets are available here: https://www.eventbrite.co.uk/e/therapeutics-small-molecules-and-biologics-tickets-43389514205?aff=erelexpmlt
Press release sign up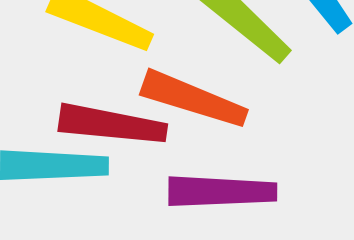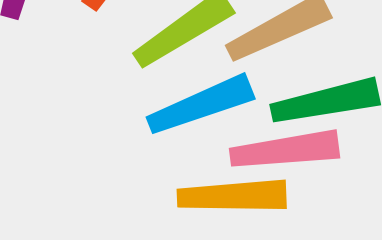 © Oxford University Innovation