Oxford University Innovation Update Q1 2019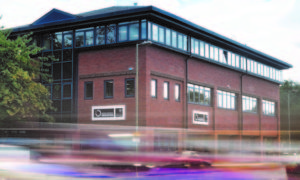 11th April 2019
Nightstar's supermassive acquisition leads on an active quarter for the Oxford University innovation community.
The staff of OUI were in awe yesterday of the global team of researchers which managed to capture the world's first image of a black hole – a truly incredible feat. While this update doesn't feature any supermassive black holes, we do have stars. Specifically Nightstar, which went supernova in one of the UK's largest ever biotech exits and the largest single exit of an Oxford University spinout in OUI's history. The quarter has also seen our relaunch incubator and social enterprise programme produce their first fruits. Looking ahead, OUI's comms team is already rammed with stories for the next two months, so the next quarter's update looks to be an interesting one to say the least.
As always, you'll find news and updates from OUI and the Oxford innovation cluster below. If you think a colleague will find this update useful, please forward it onto them and ask Gregg Bayes-Brown if they want to subscribe.
From the CEO
From spinning out of Oxford University in 2013 to its IPO two years ago and subsequent acquisition as one of the largest UK biotechs ever sold, the Nightstar story is truly inspiring. The incredible underpinning technology, the speed at which it has developed, and its potential to change lives sets a new bar for what spinouts are capable of. Likewise, OUI continues at pace. Nightstar was company #104 for OUI. As of this week, we completed company number 208. Beyond company creation, we continue to create impact through the licences we sign, the consultants we deploy, and the ecosystem we're helping to create so that the next generation of ideas to pass through OUI have the best chance of becoming stars in their own right.
Updates
It's all change on the OUI board as Giles Kerr steps down and Nicola Blackwood makes her way back to Westminster, this time entering the Lords. In their place, Sherardian Professor of Botany Liam Dolan, the University's Head of Finance Lindsay Pearson, and our very own COO Adam Stoten move onto the board.
https://innovation.ox.ac.uk/news/oui-welcomes-new-board-members/
The relaunched incubator continues to grow at pace. Our incubator manager Cath Spence continues to be inundated with startups, with a couple incorporating in the days following the cut off for this report. Also, the mentorship collaboration with Vodafone, Bright Sparks, will be returning for a second iteration next year.
Speaking of iterations, University of Oxford Innovation Fund V – an EIS fund managed by Parkwalk Advisors – will soon begin looking for investors. Previous iterations have provided investors, through Parkwalk, an opportunity to invest in a number of our most exciting spinouts and startups from the past five years. Interested parties should reach out to Parkwalk.
Don't forget, you can always check out what we've been writing about on our blog. The latest piece is from Gregg Bayes-Brown, discussing communication of all the work we're doing and the cluster comms and cluster map strategy we'll soon be unveiling.
https://medium.com/@OxfordUniInnovation
Oxford University companies raised £46.8m during Q1 of 2019 over 10 deals, £65,000 of which was at the seed stage.
OUI launched five companies during Q1: two spinouts, two startups and a social enterprise. They are:
EnantiOx – a spinout developing compound libraries based on the asymmetric synthesis methodologies
Greater Change – a socent providing a platform to make secure, cashless donations to the homeless
Oxford Brain Diagnostics – a spinout using software to provide differential diagnosis of cognitive diseases
CareCompare Services – a startup connecting individuals with high quality carers and physiotherapists
Rogue Interrobang – a startup looking to develop divergent thinking through creativity
If you are a journalist looking for more information on these companies, please contact Gregg Bayes-Brown.
Over Q1, Licencing & Ventures signed 42 deals, filed 14 new patents and received 97 new disclosures from Oxford University academics. Consulting Services signed deals 132 overall, deployed 118 consultants under those agreements, and provided 114 clients with consultancy advice.
News
Nightstar observed in Biogen cluster
Nightstar's acquisition by Biogen is the biggest story of the quarter. At $877m, it is the single biggest exit of an Oxford company to date. What's also noteworthy is the speed. Typically speaking, life sciences spinouts are looking at ten years plus for an exit. Nightstar span out in 2013 and went public just four years later, which was then followed by this Biogen deal. It's also a big deal for Syncona, the investment arm of the Wellcome Trust, which will reportedly receive £254m from the deal.
https://www.fiercebiotech.com/biotech/biogen-strikes-877m-nightstar-gene-therapy-buyout
Biofuel for biotechs?
What sort of infrastructure do UK universities have in place to support the next Nanopore or Nightstar? Chemistry World takes a look different models springing up around the country, including what we're doing here in Oxford. OUI and its tallest staff member get a mention.
https://www.chemistryworld.com/news/nurturing-the-next-biotech-generation/3010258.article
Oxford's sOPHIa social enterprise launches mission to tackle poverty worldwide
Oxford has launched its first social enterprise spinout sOPHIa, through OUI, which will bring a multidimensional poverty fighting index to businesses around the world in a bid to alleviate global poverty. The launch made the FT's News in Focus podcast, which you can find here:
https://www.ft.com/content/e5b31c46-d230-44a4-b17b-09ab30753012
Flu is blue water of duck's back
OUI has entered in to an option agreement with Blue Water Vaccines, a US-based startup founded to commercialise a new universal influenza vaccine developing at the University, separate to the one being developed by Vaccitech.
http://outbreaknewstoday.com/universal-influenza-vaccine-oxford-blue-water-vaccines-enter-agreement-79993/
Oxford PV finds new wind in sails
Oxford PV, the Oxford spinout developing next generation solar panels, has secured £30m in a Series D round, led by Chinese turbine manufacturer Goldwind. In a separate deal, the spinout has also partnered Meyer Burger.
https://www.pv-magazine.com/2019/03/20/oxford-pv-raises-41m-to-commercialize-perovskite-tech/
Oxford startup rides into London
Cycle.land, an Oxford startup, is moving into dockless bike-sharing with a launch planned for its new service in London in July.
https://www.ft.com/content/d5eb3670-4675-11e9-a965-23d669740bfb
Pichette to creatively destruct innovation
Patrick Pichette, the former CFO of Google and incoming Chairman at Oxford Sciences Innovation, is one of the founding partners of the Oxford branch of the Creative Destruction Lab. Started at Toronto University, CDL will provide mentorship and other support to academic entrepreneurs. The programme will begin in September.
https://www.forbes.com/sites/samshead/2019/03/16/googles-former-cfo-is-returning-to-oxford-to-mentor-startups/
Wires schmires
Are the wire's days numbered? Wireless energy transfer spinout Metaboards' CEO Nedko Ivanov explains his vision of a world powered by ubiquitous wireless energy to New Electronics.
http://www.newelectronics.co.uk/electronics-technology/do-you-suffer-with-battery-anxiety/211522/
Jobs
OUI is currently searching for new licensing and venture managers to join our team, both on life sciences and chemistry. If you'd like to help turn research from the world's number one university into reality, or know someone who'd be great for the role, here's the relevant links:
Chemistry (open until 18th April): https://innovation.ox.ac.uk/jobs/licensing-ventures-manager-chemistry/
Life sciences (open until 17th April): https://innovation.ox.ac.uk/jobs/licensing-ventures-manager-life-sciences-2/
The University's new Translational Research Office in Medical Sciences (see in events) is looking for a Translational Research Manager. The role includes providing academics with advice on funding sources, supporting bid development and project management. Interested parties can find out more here:
https://www.recruit.ox.ac.uk/pls/hrisliverecruit/erq_jobspec_version_4.display_form?p_company=10&p_internal_external=E&p_display_in_irish=N&p_process_type=&p_applicant_no=&p_form_profile_detail=&p_display_apply_ind=Y&p_refresh_search=Y&p_recruitment_id=138889
Events
The inaugural OUI Innovation Bash in March was such a raging success that we've been asked to instantly get another one in the calendar. We'll be doing it again on 22 May at the Tap Social. This will also be the send off for incubator stalwart Roy Azoulay.
The next iteration of the Oxford Innovation Society will take place at Keble College on 24 June. An expanded OIS with an afternoon session of talks, panels and networking with double the regular headcount, this OIS will focus on Digital Health, specifically the theme of The Path to NHS 2029.
Following on from the great AI campaign our colleagues in the Public Affairs Directorate ran at the end of last year, OUI and partners across the university will be hosting the AI@Oxford conference in September. This will be a 500-delegate conference hosted at SBS focused on international external engagement with corporates, investors and government. It'll also be part of a week-long AI festival. More details will be forthcoming soon.
For more information or to register interest on any of these events, drop Gregg Bayes-Brown a line.
Oxford Social Enterprise Partnership events
Solving Our Social And Environmental Challenges Through Enterprise 11th April 3:00-4:45pm
Despite being one of the strongest economies in the country, Oxfordshire still faces some serious social and environmental challenges.
Join this lively, interactive session to examine new and creative approaches to provide solutions to these through trading and collaborative cross-sector partnerships.
https://www.marmalade.io/sessions-1/2019/4/11/solving-our-social-and-environmental-challenges-through-enterprise
OSEP Networking for Social and Environmental Entrepreneurs and Businesses 11th April 5:00-7:00pm
Meet other like-minded social entrepreneurs to celebrate the launch of the newly formed OSEP. Enjoy warm company and engaging conversation over drinks and nibbles as we head towards the end of another inspiring week of Marmalade and find out how you can be part of this new community.
https://www.marmalade.io/sessions-1/2019/4/11/osep-networking-for-social-and-environmental-entrepreneurs-and-businesses
Oxford University Translational Research Office and Fund Launch
The new TRO and its associated Medical and Life Sciences Translational Fund will be hosting a number of roadshow events around the University. Researchers interested in engaging with the TRO and its fund are encouraged to attend. Speakers at the events include:
Professor Matthew Wood, Deputy Head Division (Innovation).
Dr Sarah Wagstaffe, Head Translational Research Office, Medical Sciences Division.
Dr Ruth Barrett, Senior Licensing and Ventures Manager, OUI.
Dr Katie Warnaby, Senior Research Scientist, NDCN.
Professor Andrew Carr, Head of Department, NDORMS.
Professor Graham Ogg, Professor of Dermatology, NDM.
Dr Christine Rollier, Associate Professor in Vaccinology, Department of Paediatrics.
Professor Sunetra Gupta, Professor of Theoretical Epidemiology, Zoology.
The roadshow will be held at the following dates and locations:
Thursday 2nd May, BioEscalator, Old Road Campus, 10.00 – 11.30.
Friday 3rd May, WIMM Lecture Hall, John Radcliffe Hospital, 11.30 – 13.00.
Wednesday 15th May, Sherrington Library, DPAG, 11.00 – 13.00.
Interested parties can sign up using the links below:
2 May, BioEscalator, Old Road Campus
15 May, Sherrington Building, Parks Road
Press release sign up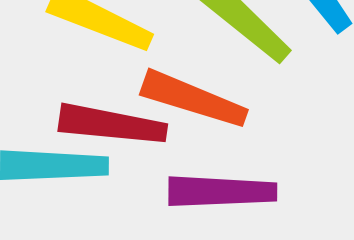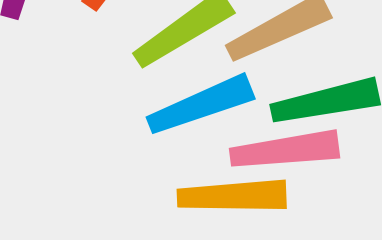 © Oxford University Innovation