OUI Q2 2020 Update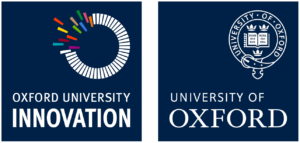 13th July 2020
OUI's momentum continues to build even under lockdown in a COVID-defying quarter.
Message from the CEO
I continue to both be amazed by, and immensely proud of my colleagues at OUI. Despite the challenges 2020 has presented, we have risen to the challenge and continue to achieve well beyond our initial COVID-impacted forecasts. Our staff are supporting colleagues across the University on COVID technologies, including assistance with the AstraZeneca vaccine deal, forming new companies to develop COVID tech, and licensing out Oxford ideas at pace to combat the disease. Meanwhile, our business support teams continue to deal with higher than expected deal flow, ensure our now virtual organisation stays efficient and operational, and keep us functioning as one with great social and wellbeing initiatives, such as our recent Summer Party – this year held online (and thankfully away from the rain!)
As we emerge from lockdown into a less restricted world, I am looking forward to using our experiences to date in the pandemic to ensure we can respond in agile fashion to the inevitable changes ahead of us. We have learned a lot in this period of seismic change, and I expect the post-lockdown OUI to be more flexible with our working practices, more environmentally friendly, and ultimately more resilient.
The way in which our academic colleagues have responded to the pandemic has been truly inspiring and this continues to drive our determination to see their innovations have maximum benefit in society, both to address the pandemic and other challenges.
Matt Perkins, CEO, OUI
Updates
Adam Stoten, OUI's COO, reflects on the rapidly changing landscape for university innovation over 2020, and how COVID-19 has impacted on how we do business.
https://www.linkedin.com/pulse/tech-transfer-crisis-reflections-from-front-line-adam-stoten/
While the Oxford Innovation Society will not be meeting in person this Autumn, we are currently examining platforms to enable a great online event, with a heavy focus on the ability to make connections and create new business opportunities. OUI will have more information on this soon, and companies interesting in supporting the event are encouraged to reach out to the marketing team.
Oxford University companies raised £365.8m during Q2 of 2020 over 21 deals. The dealflow follows a strong Q1 performance, despite the pandemic, which saw Oxford companies raise £180m in March alone.
OUI launched five companies during Q2, two startups, two spinouts and one social enterprise. They are:
Deep Edit – a startup developing a photo enhancer for professional photographers
Oxsed – a social enterprise developing a rapid COVID-19 test
OxEd – a standardisation platform for assessment in children's education
Bloomd – a startup giving younger generations access to knowledge from older ones.
Qdot – High heat flux technology
If you are a journalist looking for more information on these companies, please contact Gregg Bayes-Brown.
Over Q2, Licencing & Ventures signed 76 deals, filed 35 new patents and received 121 new disclosures from Oxford University academics. Consulting Services signed 101 deals overall, and provided 114 clients with consultancy advice.
News
Inside Oxford's war on COVID-19
The University and its spinouts have mobilised in a major way to tackle the COVID threat. The Telegraph covers in-depth our efforts to battle the disease.
https://www.telegraph.co.uk/technology/2020/05/10/inside-oxfords-war-covid-19/
Imaging diagnostics spinouts vying for inaugural Nature spinout award
Caristo Diagnostics and Oxford Brain Diagnostics, both imaging diagnostics Oxford spinouts, are in the 12 finalists for Nature's inaugural Spinoff of the Year award. The winner will be decided on 13th July.
https://www.nature.com/articles/d41586-020-01798-4
https://www.nature.com/articles/d41586-020-01803-w
Quantum Motion moves to Series A
Quantum computing spinout Quantum Motion has secured £8m in its Series A round. The funding will be used to further develop the company's quantum computing tech.
https://www.uktech.news/news/quantum-motion-raises-8m-series-a-20200514
Opsydia makes its mark
Diamond laser-etching spinout Opsydia spoke with Physics World recently about how their company has evolved rapidly since launch a couple of years back.
https://physicsworld.com/a/making-their-mark/
Onfido validates health passports
ID verification company Onfido, a graduate of OUI's incubator, is leading efforts on creating a 'health passport' to allow people to move around more fluidly during the pandemic.
https://www.theguardian.com/politics/2020/may/03/coronavirus-health-passports-for-uk-possible-in-months
PQShield decrypts £5.5m
Quantum cryptography firm PQShield raises £5.5m at seed. The company, which signed Bosch at its first customer, will use the funding to further develop its quantum-era cybersecurity software.
https://sifted.eu/articles/pqshield-quantum-cryptography/
Adaptimmune raises $242.8m
Immunotherapy company Adaptimmune has secured $242.8m through the sale of new shares.
https://www.globenewswire.com/news-release/2020/06/04/2043830/0/en/Adaptimmune-Therapeutics-plc-Announces-Closing-of-Public-Offering-of-American-Depositary-Shares.html
Zegami visualises causes of chronic fatigue
Data visualisation spinout Zegami is turning its attention to Chronic Fatigue Syndrome. The company will use its platform in collaboration with an international team of researchers to attempt to identify the cause of the condition.
https://www.epmmagazine.com/news/global-research-team-aims-to-find-cause-of-chronic-fatigue-s/
OxSonics pings £10.5m series B
Ultrasound-based drug delivery company OxSonics has secured over £10m in its latest round of funding. The investment will be used to further develop its therapeutics for cancer, which will soon be entering human trials.
https://www.linkedin.com/pulse/oxsonics-raises-105m-oversubscribed-series-b2-equity-financing-story/
VR project breathes new LIFE into healthcare training in Africa
The Life-saving Instructions For Emergencies (LIFE) team, who previously developed both a mobile and virtual reality platform for training healthcare professionals in Africa on how to respond in emergency situations, has launched a new offering targeting COVID-19. The new app delivers training scenarios on how to respond to the pandemic on the front lines.
https://reuben.ox.ac.uk/article/covid-19-app-helps-african-healthcare-workers-save-lives
Evox pads out exosome therapeutics with Lilly deal
Eli Lilly has signed a deal with Oxford spinout Evox Therapeutics that could be worth up to $1.2bn for the exosome therapeutics company. The research collaboration will see the two work in tandem on five target candidates.
https://www.evoxtherapeutics.com/News/Jun-2020/Evox-Therapeutics-Enters-Into-Lilly-Collaboration
Oxford Flow pumps in new funding
Flow control spinout Oxford Flow has raised £8.45m in new funding. Neil Poxon, CEO at Oxford Flow, said: "This investment will support our growth as we rapidly scale up our utility and industrials manufacturing, increase headcount in Oxford UK and Houston US, and continue to expand internationally".
https://www.businessinnovationmag.co.uk/oxford-flow-secures-8-45m-investment-to-expand-in-utility-industrials-sector/
Navenio's "GPS for hospitals" tech gets £9m boost
Navenio, a spinout developing an 'indoors GPS' capable of tracking people's movements inside a building, has raised £9m in its Series A. The cash will be used to further develop the company's tech for purpose within a hospital, streamlining job delivery to staff indoors.
https://www.navenio.com/blog/navenio-series-a
Oxford Vacmedix joins vaccine and diagnostics race for COVID-19
Cancer vaccines spinout Vacmedix is refocusing some of its energy into developing a potential vaccine and diagnostics for coronavirus. The company will collaborate with the Nuffield Department of Medicine on development.
https://innovation.ox.ac.uk/news/oxford-vacmedix-announces-collaboration-develop-vaccine-diagnostic-tests-covid-19/
Oxford Nanopore adds to the haul
Unicorn spinout Oxford Nanopore has raised further new capital, adding £48.4m in new capital. The fundraising will be used to further develop the company's DNA sequencing technology.
https://nanoporetech.com/about-us/news/oxford-nanopore-announces-ps484m-592m-new-capital-support-ongoing-innovation-and
Jobs
In line with the University, OUI will not be hiring over the coming months. However, if you are looking for a job in a spinout, we recommend checking out OSI's job board. 60 companies advertising 45 jobs in our portfolio companies, ranging from engineers to developers to managers to communicators. Check it out below:
https://jobs.oxfordsciencesinnovation.com/
Events
There are no in-person events planned soon. However, we hope to have news of a virtual Oxford Innovation Society soon, pencilled in for the Autumn. Keep an eye on our social feeds for more information!
Press release sign up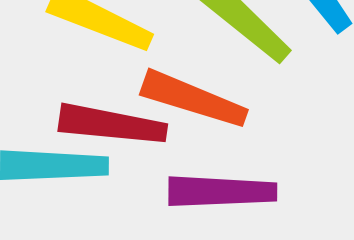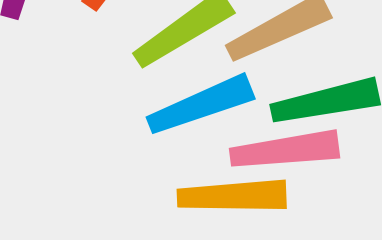 © Oxford University Innovation