Oxford University Innovation Q3 2020 Update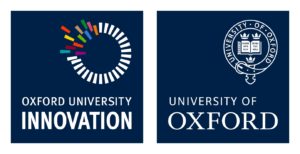 5th November 2020
Your quarterly review of activity from Oxford University Innovation.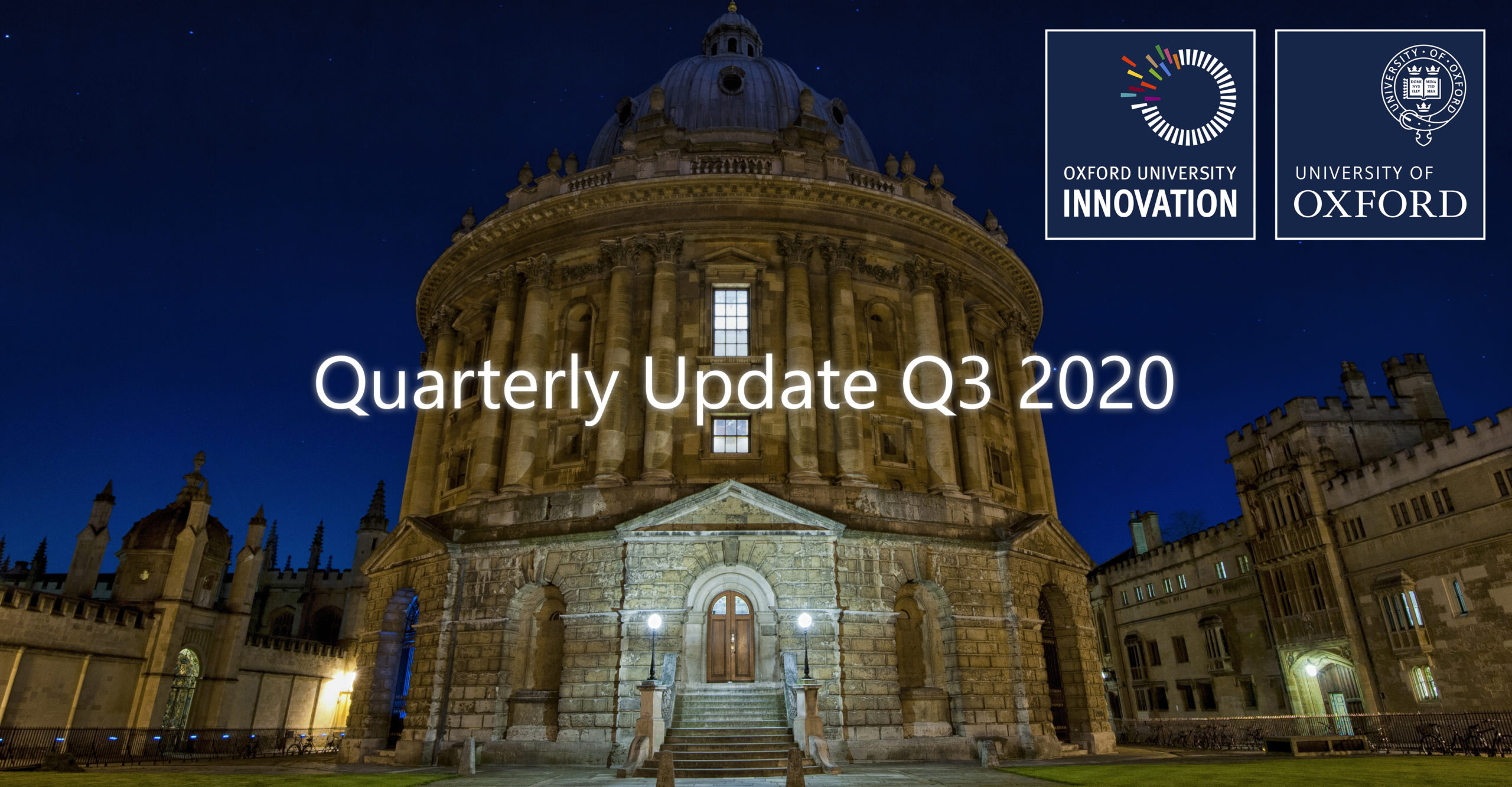 New academic year, new update
OUI began producing these quarterly updates as an informal way to keep journalists, investors and data-crunchers up to date with what's going on in Oxford's innovation landscape.
Two years later, and our innovation community continues to go through rapid and expansive change. Likewise, our quarterly has grown to have a subscription list of academics, entrepreneurs, investors, journalists, government representatives and corporates from around the world.
To celebrate both this fantastic growth and Oxford being named Number One university in the world five years running, we thought it was time to leave the basic text look behind and embrace a bold new look for the update.
Below, you will find updates from Oxford University's research commercialisation arm, OUI, news and deals from the University's companies, and other information emerging from the Oxford Cluster. If you believe a colleague or a contact would find these updates useful, please do share this page with them and they can sign up using the button to the right.
"Despite a challenging landscape throughout the year, OUI delivered Oxford's 200th spinout company this year, PhishAR. Our first 100 took us 55 years, the second a mere six, underlining the staggering growth of our innovation community."
Matt Perkins, October 2020
---
Oxford University companies raised £38.8m during Q3 of 2020 over 17 deals. 
OUI launched 10 companies during Q3, including five spinouts, four social enterprises, and one startup.
Over Q3, Licencing & Ventures signed 76 deals, filed 35 new patents and received 34 new disclosures from Oxford University academics. Consulting Services signed 125 deals overall, deployed 118 consultants, and provided 97 clients with consultancy advice.
OUI has created Oxford's 200th spinout, PhishAR. The company will use augmented reality to help individuals and organisations identify phishing attacks and prevent cybercrime.
In total, Oxford University companies have raised £880m (£24.6m of which was at seed stage) over the past financial year, smashing previous records. At over $1.1bn, the total raised in external fundraising eclipses the previous record in 2018 of £548m, which represented over a third of all UK spinout investment at the time.
Alongside our 200th spinout, we're happy to announce that OUI has now created 250 companies since we opened our doors back in 1987.
40 of these companies are startups which have been created in our incubator, including Onfido which is tipped to soon become a unicorn, while a further 8 are social enterprises.
Confused at the difference between spinouts, startups and social enterprises? So are we. More on that below.
The end of spinouts?
Ever wanted to know more about university innovation but instantly ran into a brick wall of niche terminology? We hear you. Beginning with this update, OUI will be dropping the distinction between startups (new companies), spinouts (companies with university IP), and social enterprises (ventures with a social mission at their core). While we will continue to capture these different entities for internal and reporting purposes, moving forward, OUI will simply be referring to the entities we create as "Oxford companies". 
News
Nanopore's COVID-19 test receives CE Mark
Oxford Nanopore's contribution to the fight on COVID-19, the LamPORE, has received its CE mark. The unit has a 99%+ sensitivity rate and can detect COVID in 5 minutes. 
Oxsight helps man see fiancée clearly for first time
Oxsight, a company developing smart specs for the visually impaired, has helped a man see his wife to be for the first time ahead of their wedding.
Bases loaded in acquisition home run
Base Genomics, a company only formed in June of this year, has been acquired by US-based diagnostics firm Exact Sciences.
Base had been developing a DNA methylation technology which could be used to identify early-stage cancer from a simple blood test. The company was built on research from Ludwig Institute for Cancer Research.
The company was one of two acquisitions Exact Science made in the cancer space, the other being Thrive Earlier Detection Corp.
SpyBiotech enters the vaccine race
SpyBiotech, an Oxford company developing a biomolecular superglue capable of quickly engineering therapeutics is entering the vaccine race for COVID-19.
The company is partnering the Serum Institute of India on its Virus-Like Particle-based vaccine, which has entered Phase I/II trials in Australia.
Spy's technology allows the company to 'superglue' together virus-like particles capable of tackling disease, and is also looking at vaccines for cancer and other conditions.
Brainomix wins award for NHS initiative
Stroke diagnostics firm Brainomix has won an Artificial Intelligence in Health and Care Award from Health Secretary Matt Hancock.
The award opens the door to Brainomix deploying its e-Stroke Suite at stroke centres across the UK.
"Today's funding will ensure the NHS can continue to fast-track pioneering artificial intelligence to the frontline, freeing up clinicians' time and saving lives," said Hancock.
Oxford Brain Diagnostics secures FDA classification
OBD secures "breakthrough device" classification for its Alzheimer's diagnostics technology, which may be able to catch the disease in its formative stages.
---
Oxford Company Deals
– Oxford Nanopore has secured £84.4m in new funding from new and existing investors, including International Holdings Company (IHC) and RPMI Railpen. 
No other spinout publicly reported deals in this period. 
Events
– The Oxford Innovation Society will soon return with a virtual offering and will be focused on the theme of COVID-19. More details will be available shortly.
– Enterprising Oxford's Demo Day will take place on 18th November and will be held online. Details can be found here.
– Pro Vice Chancellor for Innovation Chas Bountra and Professor Sir Charles Godfray, Director of the Oxford Martin School, will discuss how the healthcare system has had to adapt due to the Covid-19 pandemic and what this means in the future. Takes place on Thursday 5 November, 5pm – 6pm, and you can register here.
Jobs
– OUI is looking for a new Head of Life Sciences. Want to make an impact turning world-leading research into world-changing reality? Discover more here.
– Find more jobs at our companies here.
Social
You can follow OUI for more news coming out of the Oxford Cluster by joining our communities on Twitter and LinkedIn.
Press release sign up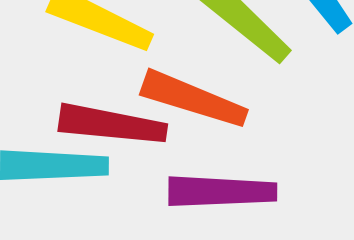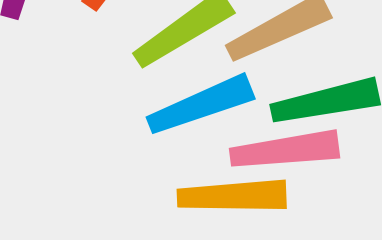 © Oxford University Innovation