Oxford University Innovation Q2 2018 Update

1st August 2018
Oxford University spinout external investment nears £1.9bn since 2011 - £506m of which was in the past twelve months.
In this report, you will find:
Q2 activity
Q2 Deals
OUI in the news
Events news
Message from the CEO
On the surface, it may have seemed that OUI's had a quiet quarter. However, here at Buxton Court, things have been anything but quiet. We're currently in the middle of a renovation, both in terms of our internal decorating and in what OUI does as an entity. We've updated our vision, mission, strategy and corporate goals – placing impact right at the centre of what we do. Our incubator offer is changing with a new deal on equity that's seen our new incubator manager's inbox swamped. We'll soon be unveiling a new commercialisation option geared towards our colleagues in Humanities and Social Sciences divisions. We're fully behind the proposed clarification on student IP which will help students feel secure that they can innovate with the full support of the university and keep their ideas. All of this and more is going towards our new goal of creating a world-leading innovation ecosystem with Oxford University at its heart.
Dr Matt Perkins, CEO, Oxford University Innovation.
Q2 activity
Oxford University companies raised £41.3m during Q2 of 2018 over 20 deals, £3m of which was at the seed stage. The total in external funding raised by Oxford University spinouts since 2011 now stands at £1.89bn, £506m of which was follow on funding raised over the past year, an increase of 40% since 1 July 2017. Likewise, seed funding grew by £19m over the past twelve months, reaching £128m since 2011. In addition, OUI has secured £822,415 in translational funding.
OUI launched three new spinouts in this quarter, bringing the year's total to the 30 June up to nine.
They are:
Arago Biosciences – mass spectrometers
Oxford HighQ – quantum-era sensors
Oxhex – 3D printed honeycomb helmet technology.
If you are a journalist looking for more information on these companies, none of which have been formally announced, please contact Gregg Bayes-Brown.
Licencing & Ventures and Consulting Services signed a combined 25 deals, 21 patents were filed, and OUI received 118 disclosures from Oxford University academics.
Q2 Deals
Wireless energy firm Metaboards raised $5m to go towards development of their wireless charging prototypes. Oxford Sciences Innovation led the deal.
https://techcrunch.com/2018/06/12/metaboards/?guccounter=1
Oxford Biomedica has signed a deal worth a potential $842.5m with US-based Axovant Sciences for a Parkinson's Disease treatment. Biomedica will receive $30m up front, with future payments subject to milestones.
https://www.telegraph.co.uk/business/2018/06/06/oxford-biotech-seals-842m-deal-experimental-gene-therapy-treatment/
Oilfield monitoring spinout Salunda has secured an undisclosed sum from Parkwalk and the UOIF.
http://www.globaluniversityventuring.com/article.php/6800/parkwalk-drills-further-into-salunda
Oxford startup Bibliotech, which is looking to make the hardcopy textbook obsolete, has secured £3m via the UOIF. The cash will be used to expand into US markets.
http://www.globaluniversityventuring.com/article.php/6916/bibliotech-bookmarks-4m-round
Stroke-fighting AI firm Brainomix has an extra £7m to bring its e-ASPECTS CT scan software to the wider world, courtesy of Parkwalk, Chimera Partners, OUIF and Boehringer Ingelheim Venture Fund.
http://www.finsmes.com/2018/04/brainomix-raises-7m-in-funding.html
OUI in the news
The rise of bike sharing is of interest to The Times, which spoke to the UK's biggest peer-to-peer bike sharing scheme, Cycle.land. The bike sharing startup's roots at the OUI Incubator are mentioned.
https://www.thetimes.co.uk/article/from-boris-bikes-to-ofo-and-mobike-join-the-rent-a-bike-revolution-fnfsr63lw
OUI and our activities make repeated appearances in Global University Venturing, notably in its review of Q1 activity. Our spinouts received the second most deals worldwide in Q1 2018, second only to UC Berkeley. OUI was also nominated for TTO of the Year, but lost out to Indiana University Research and Technology Corp. On the plus side, Nightstar won Exit of the Year.
http://www.globaluniversityventuring.com/article.php/6738/review-of-the-first-quarter
UK tech hubs are detailed in an article for Information Age, which lists Oxford. Specifically, the Oxford section prominently describes the University's spinout output, with mention of OUI and our well-resourced investor friends down the road.
https://www.information-age.com/biggest-tech-hubs-uk-right-business-123472568/
Events News
The Oxford Innovation Society held a quantum computing focused event with IBM at Pembroke College, which offered insight into research underpinning a wave of quantum spinouts emerging from the university over the past twelve months. The next event, at Worcester College in September, will be a collaboration with MIT.
In other events news, the Tech Showcase was a great success, highlighted by a particularly rousing session on the potential of vaccine technology currently in development. The second #StartedinOxford Demo Night took place at the Oxford Town Hall in June, with OxyClot announced as the winner. The third Demo Night will happen on 8 November at Blackwell Hall.
Press release sign up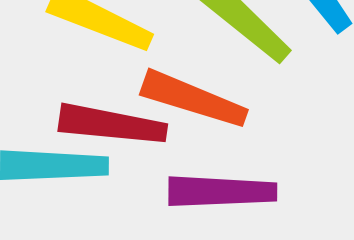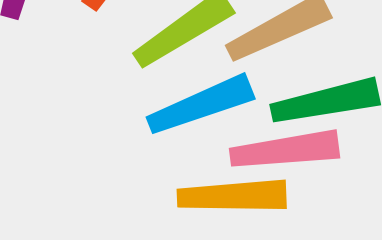 © Oxford University Innovation