Oxford University Innovation Q3 2017 Update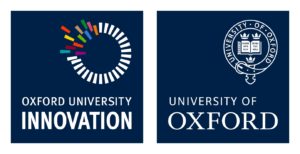 5th October 2017
Find out more about what's going on in the Oxford innovation ecosystem with our quarterly report.
Welcome to our Q3 update, aimed at keeping journalists, deal databases and others interested in the Oxford innovation ecosystem up to date with recent developments around the University.
In this report, you will find:
Q3 updates from OUI
Q3 activity
Reported deals for Q3
Events news
As usual, if you want more information about anything mentioned in the update, please feel free to get in touch.
Message from the CEO
Oxford University Innovation will soon be celebrating its 30th birthday, and that's not the only milestone in sight. By the time the 27th November rolls around, we should have created our 150th spinout. In addition, we have surpassed £1.5bn in external funding raised for spinouts since 2011, and another £1.5bn over eleven exits during the same time frame. All of this indicates that OUI and the surrounding tech cluster is in good shape as we approach 30 years of helping the University of Oxford create global impact from its research.
Dr Matt Perkins, CEO, Oxford University Innovation.
Q3 updates from OUI
The University of Oxford Innovation Fund's fourth iteration will be sourcing investment from October. The EIS/SEIS fund, managed by Parkwalk Advisors, offers tax-efficient investment to its backers while providing essential seed funding to Oxford's rapidly growing body of spinouts.
http://www.parkwalkadvisors.com/pw_uoif/
Oxentia, the former Isis Enterprise and innovation consultancy unit, has officially spun out from Oxford University Innovation as its own company. Both companies will continue to work together in the future, and share opportunities.
https://innovation.ox.ac.uk/news/oxford-universitys-global-consultancy-arm-reforms-oxentia/
Dr Brendan Ludden and Dr Paul Ashley have been named the new Heads of Technology Transfer, for physical and life sciences, respectively. Dr Ludden joins OUI from Vodafone, while Dr Ashley has been promoted internally.
https://innovation.ox.ac.uk/news/oui-names-heads-of-tech-transfer/
Oxford University's Department of Statistics has launched its Statistics Consultancy unit, supported by Oxford University Innovation. The new unit will make the statistical prowess of the University available for hire.
https://innovation.ox.ac.uk/news/launch-university-oxfords-new-statistical-consultancy-unit/
Oxford University Innovation has launched its Medium blog, which offers articles, opinions and features from around Oxford tech cluster and the wider university innovation scene. The blog is open to submissions from voices both within and outside of Oxford. Contact Gregg Bayes-Brown for more info.
https://medium.com/@OxfordUniInnovation
Q3 activity
Oxford University companies raised £102.9m during Q3 of 2017, of which £6.4m was at the seed stage. During the quarter, our spinouts broke the £1.5bn raised since 2011 barrier. In addition, £1,384,835 in translational funding was awarded.
During Q3, OUI has produced four spinout companies. They are:
Opsydia, offering laser fabrication in diamond structures
Quantum Motion Technologies, commercialising a silicon-based quantum computer
OxMet, working on alloys by design
InkPath, a career development software platform.
In addition, the OUI Incubator has incorporated two startups during Q3. They are:
Ufonia, a chat bot for health
Oxtractor, an AI for social media marketing.
News on Opsydia, InkPath and QMT will be made public in the coming months. Interested journalists are encouraged to reach out to Gregg Bayes-Brown to receive information and arrange interviews under embargo.
Licencing & Ventures and Consulting Services signed a combined 168 deals, 31 patents were filed, and OUI received 82 disclosures from Oxford University academics.
Reported deals
Nightstar Therapeutics, an Oxford University spinout developing gene therapy treatments for inherited retinal diseases, has announced plans to hold its IPO on the NASDAQ global market, trading under the ticker "NITE". The company has gone from launch to IPO within four years. (Note: Nightstar has now successfully completed its IPO, raising $76.9m, but the IPO date itself fell into Q4).
https://innovation.ox.ac.uk/news/nightstar-targets-86-3m-ipo/
Onfido, an Oxford University startup offering the next-generation of verification checks and one of the first startups to emerge from the OUI incubator, has secured $30m in Series C funding. Crane Venture Partners led the round, with support from the corporate investment arms of Microsoft and Salesforce. The funding will be used to strengthen Onfido's presence in the EU and US markets.
https://innovation.ox.ac.uk/news/onfido-raises-30m-verification-software/
Intelligent Ultrasound, founded in July 2012 to explore diagnostics with ultrasound, has been acquired by Medaphor, a spinout of Cardiff University. The deal, worth £3.6m, will allow Medaphor to further develop its ultrasound simulator business.
https://archive.weareumi.co.uk/healthcare-medical/2017/09/21/news/medaphor-acquires-intelligent-ultrasound-for-up-to-3-6-million-27780/
Summit Therapeutics has signed a deal the US Government which could be worth up to $62m for the development of its Duchenne Muscular Dystrophy therapeutics. Later in the month, it went on to raise $20.1m through the placement of shares on the NASDAQ.
http://www.summitplc.com/media/press-releases/
Events
The Oxford Innovation Society held its first virtual reality focused event in September, complete with live demos and facilitated networking tables – the "unpanels" – which allowed delegates to find out more about all the VR work happening around Oxford from the University's leaders in the field. The next OIS will be held in March at Trinity College.
The Oxford Angel Network held its annual Oxbridge event in London during July, showcasing the best upcoming investment opportunities from both of the UK's leading universities. OAN also held its regular event in September at Nuffield College. The next OAN event will be held in January, with more details made available in November.
Press release sign up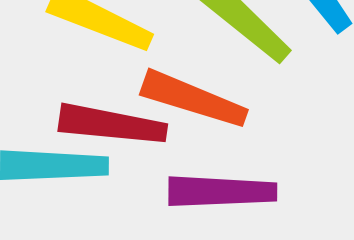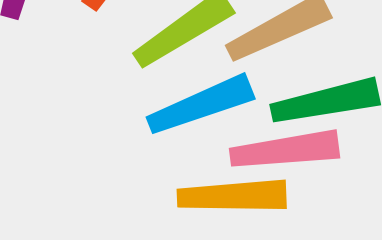 © Oxford University Innovation