Oxford University Innovation Q4 2017 and Year-End Update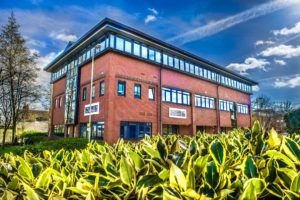 26th January 2018
OUI's quarterly round up of news and data, plus our year-end stats.
Welcome to OUI's quarterly report. Please note: all time periods and associated data presented in this report are based on calendar year. Also, we had no major publicly reported investment deals in Q4, although this section will most definitely be returning for Q1 2018 with multiple Series A announcements. In this report, you will find:
Q4 updates from OUI
Q4 activity
Year-end stats
Events news
Message from the CEO
After consultation within OUI and the University, OUI will communicate and begin implementing its new long-term strategy over the coming months. Currently in the final stages of preparation, our strategy is sustainable growth, and will position OUI as a key supporter of the growth of a world-leading innovation ecosystem with Oxford University at its heart.
Dr Matt Perkins, CEO, Oxford University Innovation.
Q4 updates from OUI
Oxford University Innovation (OUI) has completed the 150th spinout from Oxford University. Spinout #150 came in the form of augmented reality spinout 6Degrees, also notable as the first Oxford University to company to start life the other side of the Atlantic. OUI has since created another three spinouts, bringing Oxford's total spinout number for YE2017 to 153.
https://innovation.ox.ac.uk/news/oxford-university-launches-150th-spinout-company/
LAB282 celebrated its first year of operation. The £13m drug discovery partnership between OUI, Oxford Sciences Innovation (OSI), Evotec and the University has made 14 awards into 12 projects, two of which returned for a larger round of funding. Thomas Hanke, Evotec's Expert-in-Residence, hailed LAB282's successful first year, which generated "an unprecedented number of projects compared to other virtual life sciences accelerators."
https://innovation.ox.ac.uk/news/lab282-first-year/
The University of Oxford Innovation Fund (UOIF) has returned for its fourth iteration. The fund, managed by Parkwalk Advisors, leverages Enterprise Investment Scheme/Seed Enterprise Scheme benefits, which doubled in the recent budget to allow investors up to £600,000 tax relief when the fund is channelled towards intellectual property driven businesses. The fund will remain open to investment until the end of the month.
https://innovation.ox.ac.uk/news/university-oxford-innovation-fund-iv-launches/
Greater Change, an app that enables the public to make secure, cashless donations to the homeless, has successfully raised £33,000 on the University's crowdfunding platform OxReach, with support from OUI. The app is now in development, and a trial is due to begin in Oxford during 2018.
https://innovation.ox.ac.uk/news/oxford-grad-crowdfunds-homeless-donations-app/
Immunocore's Alex Powlesland, a research chemist working for the immunotherapy company, has been named the UK's most prolific inventor in 2017. Alex was named on 33 patent applications throughout the year – the highest of any British company.
http://www.cipa.org.uk/policy-and-news/latest-news/the-uks-most-prolific-inventor-for-2017/
Q4 activity
Oxford University companies raised £24.1m during Q4 of 2017, of which £4.4m was at the seed stage. In addition, £3,166,000 in translational funding was awarded.
During Q4, OUI produced five spinout companies. They are:
Theolytics
BreatheOx
Brill Power
6Degrees
One spinout company has chosen to remain in stealth mode for the foreseeable future. News on the remainder will be made public in the coming months. Interested journalists are encouraged to reach out to Gregg Bayes-Brown to receive information and arrange interviews under embargo.
Licencing & Ventures and Consulting Services signed a combined 167 deals, 34 patents were filed, and OUI received 97 disclosures from Oxford University academics.
Year-end stats
Overall, Oxford University spinout companies raised £271.9m, of which £25.2m was at the seed stage. 21 new companies were formed, 17 of which were spinout companies with an additional four startups emerging from the incubator. OUI raised £7.05m in translational funding to support projects coming out of the University, completed 671 deals, filed 109 patents, and received 389 disclosures.
Upcoming Events
The Oxford Innovation Society will host its next event on Thursday 15 March at both the Oxford Martin School and Trinity College. Focused on social enterprises, which are a rapidly growing opportunity in the Oxford ecosystem, it will be the first OIS focused solely on the Humanities and Social Sciences Divisions. A full agenda will be published in the coming fortnight.
Correction: One of our former colleagues has reached out to inform us that this is actually the second OIS focused on Humanities and Social Sciences, with the first taking place in 2003. The event saw Professor Graham Richards, then head of the Department of Chemistry, give a talk about consultancy, while Professor Armand D'Angour spoke about innovation from a classical perspective. They were also joined by Dr David Gill, then head of HSBC's Innovation and Technology Unit.
Press release sign up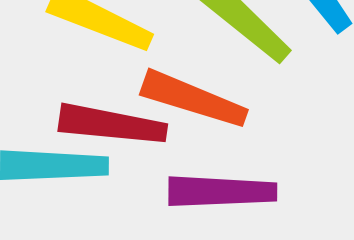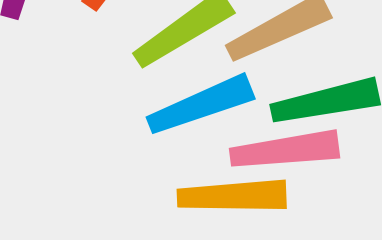 © Oxford University Innovation