Home
>
All News
>
Wayra UK and Oxford University Startup Incubator Partner to Accelerate Student Startups
Wayra UK and Oxford University Startup Incubator Partner to Accelerate Student Startups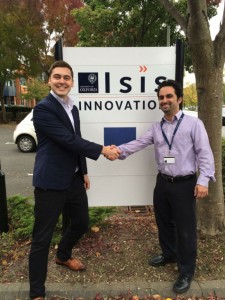 14th October 2015
Oxford incubated student and alumni startups to access Wayra UK's acceleration services and academy
Collaboration will leverage Telefonica Open Future's global innovation network and Isis Startup Incubator's early stage, hands-on support
Collaboration offers Wayra UK source of world-class entrepreneurial talent
London, Wednesday 14 October, 2015: Wayra UK, part of the Telefónica Open Future network of start-up accelerators, and the Isis Startup Incubator (ISI), part of Oxford University Innovation, the University of Oxford's technology transfer company, have launched a collaboration to accelerate software-based, digital start-ups.
The collaboration will enable students and alumni at the University of Oxford, supported by the ISI,to tap into Telefonica Open Future's global entrepreneurship and innovation network, which has invested over 500M euros in 500 businesses, across 17 countries.
Startups will have the opportunity of accessing Wayra UK's Business Development team, whose focus is to find product market fit for innovations being developed at Wayra UK within Telefonica's global commercial brands, including O2, Movistar (Spain) and vivo (Brazil). Other benefits will include gaining access to Wayra UK's investor network; mentorship programme; 1:1s with industry leading coaches and use of the Open Future academy in Central London.
The University of Oxford's Isis Startup Incubator has supported 44 software ventures since 2011 and helped attract over £10M investment. Oxford University Innovation itself has been commercialising Oxford research for over 25 years. Businesses like Onfido, Brainomix and Bounts have all benefited significantly from the incubator, having raised $4.5M, £1.2M and 800k respectively. These ventures are also gaining significant market traction. Bounts now has in excess of 1M people collecting Bounts points across 11 countries and Onfido counts industry leaders like Brent Hoberman and former Google UK MD Dan Cobley amongst its investors.
This collaboration offers an opportunity for Wayra to source entrepreneurial talent from one of the world's leading higher education institutions. Students will also be able to leverage Velocity Health, an MSD-backed acceleration programme, powered by Wayra UK, that accelerates start-ups developing digital innovations in preventive healthcare.
Gary Stewart, Director at Wayra UK, says: "We've built a strong relationship with ISI over the past few years and what this collaboration represents is a further commitment to our efforts in providing more access and investment for entrepreneurial talent direct from one of the world's most innovative higher education institutions.
"The strength of Oxford, its students and the impact ISI has had on those businesses the incubator has supported is a clear indicator as to what the future holds and our desire is to help take those digital innovations global through the Telefonica Open Future network."
Isis Startup Incubator manager Roy Azoulay said: " We're delighted to welcome Wayra to the thriving ecosystem of innovators, investors and supportive talent supporting and growing startups here in Oxford. We've already seen a handful of our startups benefit from Wayra's support in the past and view this collaboration as a natural, yet very significant and exciting, next step."
Press release sign up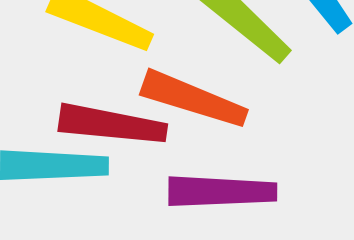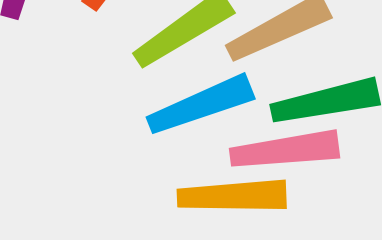 © Oxford University Innovation