Husayn Kassai, CEO of Onfido
Husayn Kassai, Ruhul Amin, and Eamon Jubbawy founded Onfido shortly after graduating from Oxford University. In the UK, Onfido is the largest provider of background checks to businesses in the sharing and on-demand economy.
Can you tell me a bit about Onfido ?
Onfido performs background checks for businesses. We verify the identity of job applicants, and check for any adverse history – such as criminal records. We use sophisticated technology, so our checks are fast and accurate. That's made Onfido attractive to innovative businesses, like Deliveroo, Handy, and RelayRides.
What makes Onfido different to other background checking companies?
Our core differentiator is technology. Other companies conduct most of their background checks manually . At Onfido, our sophisticated technology makes our service fast, affordable, and most importantly, scalable.
Why is Onfido popular in the sharing and on-demand economy?
In sharing and on-demand businesses, individuals are matched on a marketplace. In just a few clicks, you can rent someone's spare room, or find someone to care for your dog while you're on holiday. If you use these sites, you need to know that the people you're interacting with are trustworthy, but you can't wait four weeks for a background check. That's where Onfido's quick checks really help.
How does Onfido help job seekers?
We don't want to stand in the way of people looking for jobs. Our name – Onfido – comes from the Latin 'fides' meaning trust. We believe that background checks can help employers to make informed decisions, and build healthy relationships with employees.
For instance, we believe that background checks can help to counter stereotypes. A study in the US found that companies performing background checks are more likely to employ African Americans, compared with companies not performing background checks.
How did you come up with this idea?
After university I started working in the City. I was background checked myself – the process involved a lot of paper forms and took six weeks. It was frustrating for HR departments as well as applicants. I learned that most background checks were performed manually, so they were prone to human error. It was clear that the process could be improved using technology, and the result was Onfido.
What has been your biggest challenge so far?
Our biggest challenge is the competition for talent. We need the very best engineers, researchers and customer support professionals. We spend a lot of time ensuring we are hiring the best people for our team.
What are the next steps for Onfido?
We're constantly improving our machine learning software, which scans documents like passports via webcam or Smartphone to detect forgeries. We also plan to continue our international expansion, so we want to double our team in the next 12 months.
Do you have any advice for new start-ups?
A business should solve a problem. Don't keep your ideas to yourself – go out and get feedback. If other people are excited about your ideas, they are worth pursuing. Then be open-minded: the first solution you think of might not be the best. Try not to focus on profit alone. Start-ups are about learning. You'll definitely learn, even if your business fails.
What makes a good CEO?
Whether you're a young CEO in a start-up, or a seasoned CEO, you have to be a good listener. The young CEO needs to learn from experience of others and the experienced CEO needs to be open to new ideas.
Do you have any advice on putting a team together?
The team is a start-up's single most valuable asset. Look at people you've worked with before – colleagues, course mates, members of a sports team. Understand who was good to work with and why. Work hard to get those people excited about your idea, and invite them to join the team. In the early days, reward employees with equity or stock options – that's how you build a truly committed workforce.
What did you want to be as a kid?
An army general! I liked the idea of structure and discipline. My colleagues now would laugh at that!
[January 2016]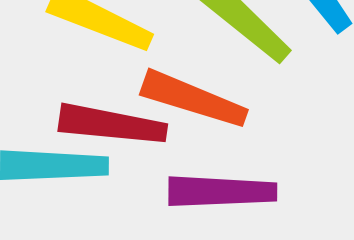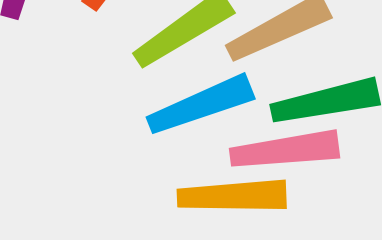 © Oxford University Innovation