Riham Satti, CEO of MeVitae
Riham Satti was studying Clinical Neuroscience at Oxford University, when she met Vivek Doraiswamy, who was studying Computer Sciences.  Together they founded MeVitae, the world's first cognitive recruiting system.
Can you tell me a bit about Me Vitae?
At the moment, recruiters don't have time to make careful decisions, so they often hire the wrong people.  That costs money – UK businesses waste about £1 billion per year due to bad hiring.  MeVitae has built an intelligent machine to automate the talent acquisition process and help businesses make better recruitment decisions.
How does MeVitae help employers?
Our machine writes a job description automatically in 15 minutes and posts it to a range of job boards. Then it collects candidates and assesses their CVs using our unique hiring algorithm. It takes into account education, work experience, soft and transferable skills. When the company selects a candidate, our machine learns from that experience, so it gets better and better at recommending people over time. This can prevent employment disasters.
If I were a job-seeker, how would MeVitae help me?
Our website has a whole world for job seekers.  You make an account on there and enter all the details about your education and work experience.  It's private, so you can also use it as a career tracker.  When you've entered your information, MeVitae finds jobs for you, so you don't waste time searching for positions.
How did you come up with this idea?
My co-founder, Vivek, was applying for a role with Microsoft.   He wanted to grab their attention, so he built an app with his CV on it and uploaded it to the Windows Store.   Without any marketing or advertising the app had over 50,000 downloads.  We realised we were on to a good idea.  We started to think about how the recruitment process works at the moment and how we could improve it.
What has been your biggest challenge so far?
At the start, I was quite introverted.  At a networking event, I would sit quietly, waiting for people to approach me.  I had to learn to stop worrying about that.
What are the next steps for MeVitae?
We want work with companies to solve their biggest recruitment challenges, whether that means finding the best talent or getting more diversity into a workforce.
Do you have any advice for new start-ups?
Figure out how you're going to make revenue from your business – don't even bother starting if you don't have a financial model.  Before MeVitae, we had another start-up:  a marketplace where students could exchange items.  We didn't think about how to make money.  A few successful companies have started like that, but it's really rare.
Do you have any advice on putting a team together?
Understand what you're good at and find people to fill the gaps.  For example, if you don't know anything about finance, find someone who does.  Find mentors as well – they are a great asset.
How did you first find mentors?
Oxford University innovation! The Startup Incubator has been our rock. We were new to the start-up world, and the staff there had lots of experience to share with us.
 What makes a good CEO?
Entrepreneurship is like a chess game – a CEO always has to think one step ahead.  That takes skill – a good CEO can assess the market, generate financial models, and approach investors.  You might not have those skills at first, so you need to be willing to learn.
Are there any similarities between research and business?
There are a lot of similarities. I consider the business a big research project.  In neuroscience, I had one big problem to solve.  Now, with MeVitae, I'm trying to solve problems in the recruitment industry.
What did you want to be when you were a kid?
I wanted to be everything.  An engineer, a medic, an architect, and a graphic designer.  But I never considered going into business.  As a start-up CEO, no two days are the same, and I like that variety in my work.  For example, I really enjoyed designing MeVitae's logo.
[December 2015]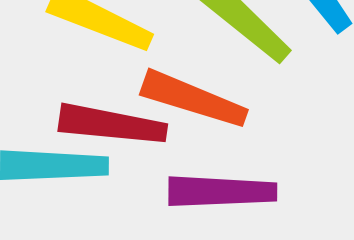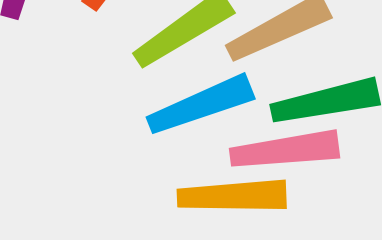 © Oxford University Innovation