Home
>
ICP-MS Trace Element Analysis Facility
ICP-MS Trace Element Analysis Facility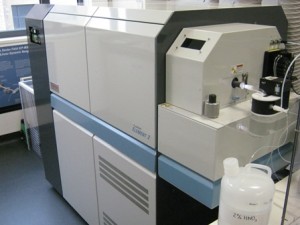 Oxford's Department of Earth Sciences Trace Element Research Facility together with the School of Geography and the Environment provide an inorganic analytical service for accurate and precise measurements of many trace-level elements.
The facilities contains three ICP-MS (inductively coupled plasma mass-spectrometer) instruments; two high performance quadrupole types (PerkinElmer NexION 350D and NexION 2000B) that can routinely measure large batches of samples for a wide selection of trace elements, plus a high resolution magnetic sector type that is able to couple high sensitivity performance for ultra-trace concentration detection with high resolution power for interference-free analysis. All instruments have a wide linear working range that spans up to nine orders of magnitude and have unrivalled detection capabilities.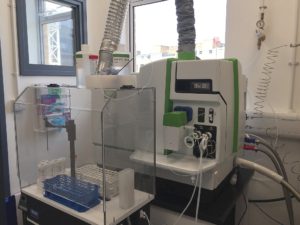 The facilities provide a service to measure many sample types, including geological, archaeological, biological, plant and chemical matrices. Samples that contain significantly high matrix loadings may require extra preparation using chemical digestion techniques. We can offer in-house digestion by a variety of digestion systems. The School of Geography and the Environment's inorganic sample preparation facilities allow for the dissolution of a wide range of sample types prior to analysis via ICP-MS. These methods include traditional hotplate digestions, phase extractions and microwave-assisted dissolutions. The Department of Earth Sciences also has a Biological Sample Preparation facility which offers microwave digestion of organic rich sample matrices.
Thermo Element 2: Magnetic Sector ICP-MS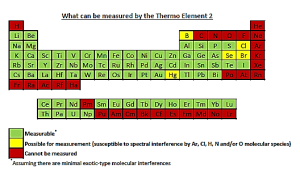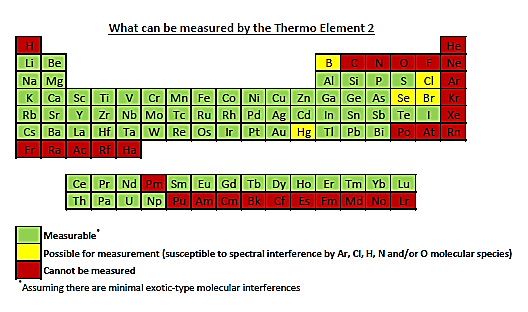 High resolution capability, allowing interference-free measurement of most elements in the periodic table
Linear working range from ug/g  levels down to sub pg/g  levels
Excellent detection capability for elements such as the rare earth elements, uranium and thorium
High accuracy measurements for analyses of elements such as iron, titanium, chromium, calcium, arsenic, phosphorus, sulphur and potassium
Various sample introduction systems to suit many sample types and analytical requirements
Capable of measuring up to 80 samples per day
Perkin Elmer Elan 6100DRC: Quadrupole ICP-MS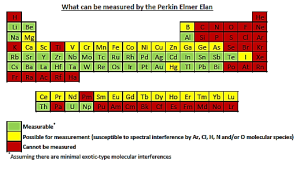 Extremely rapid trace element scanning capabilities (100ms for a full mass scan)
Linear working range from ug/g levels down to sub ng/g levels
Robust analytical set-up for many trace elements
Capable of measuring up to 120 samples per day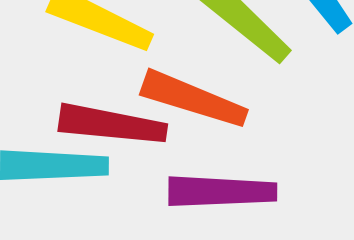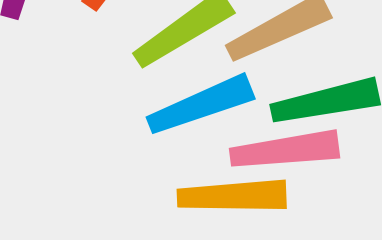 © Oxford University Innovation