Funds and support
The 'dreaming spires of Oxford' are known around the world as a haven for learning. To share the benefits of this academic excellence, Oxford also endeavours to excel at identifying, protecting and finding commercial partners and investors for ideas that will make a difference in supporting both the excellence of Oxford and helping to improve the health and wealth of society.
The Oxford Invention Fund provides an opportunity for donors to support the development of technology in Oxford, and help secure the University's innovative infrastructure. An online donation facility to the Invention Fund is available.
Through this fund, Oxford strives to ensure that smart ideas will be developed to a stage where they can be transferred from the University to business. This can be achieved by setting up new companies, or by licensing technologies to existing innovative businesses with the capability to bring new products to market.
Oxford University Innovation, the University's technology transfer company, is acknowledged worldwide as expert in protecting, patenting and licensing early-stage technologies, and setting up new 'spinout' companies. Its growth over the last 10 years has been core to the University's success in creating over 100 new technology companies based on Oxford intellectual property and ideas.
'The Oxford Invention Fund plays a vital role in the Oxford academic community in providing the crucial funding needed to run key experiments and exemplify new technologies into prototypes of products. Many of the existing spinouts have benefitted from this source of finance to build their minimum viable product to start up a new business.'
– Adam Workman, Head of New Ventures Support & Funding, Oxford University Innovation.
The UOIF offers alumni and investors the opportunity to invest in spinout companies developing and commercialising technology and intellectual property (IP) from the University of Oxford, in a tax-efficient manner.
Parkwalk Advisors Ltd (Parkwalk) is the Fund Manager. Parkwalk is authorised and regulated by the Financial Conduct Authority FRN: 502237 in the UK. Oxford University Innovation acts as Portfolio Advisor to the UOIF for the purposes of sourcing and evaluating investment opportunities, assisting with arranging and monitoring these investments and facilitating exit opportunities.
By agreeing to invest in the University of Oxford Innovation Fund, the investors have appointed Parkwalk to invest their subscriptions on a discretionary basis into SEIS and/or EIS Qualifying Companies.
The University of Oxford Innovation Fund (UOIF 1) was established in February 2014, raising a total of £1.25m. UOIF I is now closed and is fully invested in the five companies listed below.
The University of Oxford Innovation Fund II (UOIF II) was established in February 2015, raising a total of £2.15m, and it too is now closed and fully invested.
The University of Oxford Innovation Fund III (UOIF III) was established in February 2016. For information on UOIF III please contact Parkwalk Advisors on 020 7759 2285 or Adam Workman at Oxford University Innovation (adam.workman@innovation.ox.ac.uk).
UOIF I
Brainomix
Capitalising on their multidisciplinary team of experts, Brainomix aims to become a leader in imaging biomarkers for neurological and cerebrovascular disorders. The development of biomarkers based on quantitative imaging provides powerful non-invasive and cost effective diagnostic tools for stratified medicine.
Oxtex
Oxtex is pioneering novel tissue expander solutions for the primary use in reconstructive and dental surgery. The devices have the potential to replace existing tissue expanders, transform how some plastic surgery is done and open a market for entirely new surgical procedures.
TheySay
TheySay offers real-time sentiment analysis of big-data. The core technology is a hybrid engine with highly sophisticated linguistic algorithms, combined with Machine Learning which underpins TheySay's two principal offerings.
Salunda
Salunda develops robust, contactless sensors for use in very harsh environments. The Salunda sensor technology detects position and speed, and measures the composition of fluids.
Bounts
Bounts have developed a mobile health and exercise wearable app that uses industry standard secure protocols to allow members to collect all their exercise data in one place. Members can choose to connect their preferred exercise apps like Fitbit, Garmin or Strava to their bounts account to earn points and credits. Bounts is an agnostic platform and keeps up with consumer preferences and trends including other aggregators of exercise data like Apple Health Kit and Google Fit.
UOIF II
Mind Foundry
Spun-out of the University of Oxford Machine Learning Group, Mind Foundry has developed advanced machine learning algorithms to help organisations solve problems by unlocking insights hidden deep within their big data. The day-to-day operation of successful organisations and businesses is increasingly reliant on the analysis of data. Driving these advances is a deluge of data, which is outstripping the increase in computational power available to process it. Increasingly, data is machine generated and streamed continuously with no human intervention, whilst other data is created by individuals as they connect and engage within an expanding digital universe. Mind Foundry techniques will help solve some of the greatest challenges faced by organisations today as this data becomes critical to ongoing performance and business success.
Zegami
Spun-out of the University of Oxford Computational Biology Research Group in February 2016, Zegami allows users to view large collections of images and associated metadata in a single field of view and to perform intuitive data analysis. With the ability to display tens of thousands of images, documents, video, 3D objects and dashboards in a single field of view, Zegami lets users search, sort, filter and group in real time. The software can be integrated into existing database management and business intelligence reporting software or can sit above it as a separate component layer.
Oxford Endovascular
Oxford Endovascular are developing a novel treatment for treating brain aneurysms. The Oxford technology uses a special laser-cut metal alloy which has a shape-memory. It can be posted into a catheter during surgery, inserted into the brain and opened up into a tiny tube mesh ('flow diverter') that fits into the natural shape of the blood vessel.  This diverts the blood away from the aneurysm, allowing it to heal.
Animal Dynamics
Animal Dynamics, a spinout from the Department of Zoology at the University of Oxford, is developing a portfolio of products derived from research into evolutionary adaptations in flight, swimming, walking, and stealth, where nature has arrived at significant performance optimizations which can be applied to commercial products.
Bodle
Bodle Technologies, from the University of Oxford, has developed a novel, smart material for use in low-energy high-resolution displays and glazing. Bodle's display device offerings offer high flexibility, ultra-high resolution, and very low energy consumption, making a highly attractive proposition for the global display market.
Xerion
Xerion Healthcare seeks to commercialise Dr Helen Townley's Research Group's work into the use of nano-particles in cancer for therapy, imaging and drug delivery. The small size of nano-particles means they can passively accumulate in tumours due to the enhanced permeation and retention (EPR) effect, where certain sizes of molecules accumulate more in tumour cells than in normal tissue. Encapsulation of chemotherapy drugs within nano-particles enables them to be delivered directly to the site of the tumour, reducing systemic side effects, and enabling a higher effective dose to be reached in the cancerous tissue.
Orthox
Orthox is a medical device company founded to exploit FibroFix, a novel silk-based biomaterial platform, for the repair of injuries to cartilage and bone. FibroFix combines exceptional strength and resilience with a porous architecture and chemical structure similar to Fibronectin, an essential component of human cartilage. Orthox believes these properties will allow FibroFix™ to act as both an immediate functional replacement for damaged cartilage, and a long term regenerative repair solution. Regenerative biomaterials offer orthopaedic surgeons an alternative to the functional 'heavy metal' joint replacement technologies and corrective surgical interventions, allowing orthopaedic tissue to be supplemented and restored rather than simply excised or replaced with a prosthetic.
UOIF III
Proxisense
Proxisense has developed extreme environment proximity sensors and fluid contamination systems utilising eddy current sensors. The former are finding uses in producing systems which monitor the health of turbine blades in real-time, which can extend component lifetimes and reduce maintenance and downtime costs. Proxisense is targeting the power and aerospace industries for these use cases and is working closely with major OEM players in the fields, including Alstom, Siemens and Rolls-Royce. Contamination of critical fluid systems is a significant issue where transportation assets travel the world and require fuel and lubrication fluids from remote sources. Proxisense's system can provide real-time, reliable monitoring of these fluids and reduce damage to components, sub-optimal operating conditions and, potentially, system failures.
Covatic
Covatic is building the world's first broadcast personalisation engine, based on world-leading IP from the University of Oxford in the field of semantic linked-data technology.  It will enable broadcasters to deliver context aware, dynamic programming tailored to the unique requirements of each audience member. The company was founded in early 2017 by a combination of world leading figures in semantics and ontology research, from the University of Oxford Computer Science Department, and experienced figures from the world of broadcasting.
Bibliotech Education
Bibliotech's proposition was driven by the realisation that the supply of textbooks is space and cost constrained within academic institutions and students who can generally only afford a selection of those resort to borrowing or downloading titles. An online solution which could provide access to a wider range of textbooks would not only address the issue but would also offer the potential to supply the information across multiple devices and to enable enhanced search and other tools to make the process more efficient. After building a significant reader base with its early B2C offering the company realised that this would generate a large dataset of users' reading and search habits. This information was recognised as potentially valuable to textbook publishers.
For information on UOIF IV please contact Parkwalk Advisors on 020 7759 2285.
About Parkwalk Advisors
Specialising in University spinout companies, Parkwalk invests in innovative UK high-growth companies across various stages of their development – from growth, development and commercial capital through to acquisition finance. Investments range from early stage to AIM-listed. Parkwalk's EIS Funds seek significant capital gains with the substantial benefits offered under the Enterprise Investment Scheme.
Find updates from Parkwalk about UOIF.
Please click here to email the funds team to be notified when a new fund opens.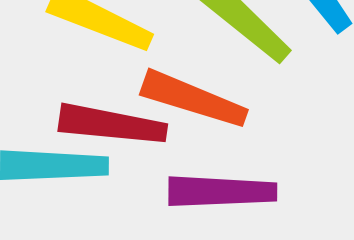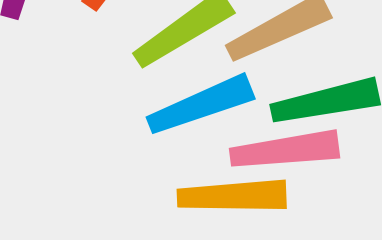 © Oxford University Innovation