Oxford Interdisciplinary Bioscience Networking Event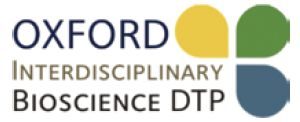 The 4th Oxford Interdisciplinary Bioscience event, brings together researchers from across the University of Oxford, industry and non-academic organisations.
The event highlights research being undertaken by researchers within DTP and encourages discussion across a broad bioscience remit.  Furthermore, the event provides an opportunity to learn about and discuss mechanisms for engaging with DTP organisations and an opportunity to learn about future plans for graduate training and bioscience research across DTP partner organisations.
To learn more about the event or to register, please visit:  http://www.biodtp.ox.ac.uk/event/
Request more
information
© Oxford University Innovation