Home
>
EM∩IM – Correlating Electron Microscopy (EM) and Ion Mobility (IM) spectra
EM∩IM – Correlating Electron Microscopy (EM) and Ion Mobility (IM) spectra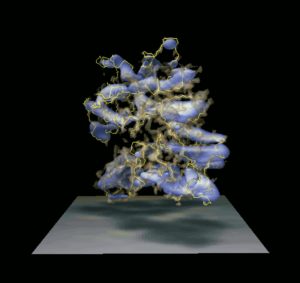 Collision cross sections (CCSs) are key protein structural parameters, which provide information about a molecule's conformation or assembly arrangement. Currently, CCSs are estimated using ion mobility (IM) experiments, which are inaccurate for more flexible proteins and large molecular assemblies.
Oxford researchers have developed EM∩IM, a piece of software capable of accurately calculating CCSs from Electron Microscopy (EM) density maps correlated with IM data. Up until now calculating CCSs from EM data has not been possible, so EM∩IM could allow rapid, facile determination of CCSs for large protein assemblies.
Collisional Cross Sections (CCSs)
Ion mobility (IM) experiments measure the travel time of a molecule through a tube of inert gas. Collisions with the gas slow the molecule and increase the travel time. The larger the collisional cross section (CCS) of the molecule, the more collisions will occur. However, for particularly large or flexible molecules, this "average surface" modelling technique can be inaccurate. To analyse such proteins, scientists often turn to Electron Microscopy, which can provide an electron density map with near-atomistic definition.
Following the map
Although electron density maps can provide information ranging from coarse shape to molecular structure, determination of CCSs from this data has not been possible. Researchers at the University of Oxford have developed EM∩IM, software capable of processing electron density maps to calculate collisional cross sections. This breakthrough enables rationalisation of a completely new range of protein targets.
EM∩IM
The EM∩IM software package works by modelling the electron density map, obtained from EM experiments, as a collection of tightly packed spheres (isosurface). Another piece of Oxford software (IMPACT) is then used to calculate a collisional cross section from the model. This methodology produces a number of possible CCSs, but it is accurately determined by correlation to protein mass. We believe the main benefits of this approach to be as follows:
Calculation of CCSs from electron density maps
Allows analysis of larger, more flexible protein targets
Correlates IM, EM and CCS data
Permits validation of IM-MS data where this is possible
Copyright Protection
The software is currently free to download for academic users, however, Oxford University Innovation Ltd. is also seeking potential commercial users.
EM∩IM is part of the Oxford Protein Analysis Software Suite (OxPASS), which provides the means to collate data from Mass Spectrometry, NMR and X-Ray crystallography experiments with unprecedented speed and accuracy. Click here for more information.
Request more information
about this technology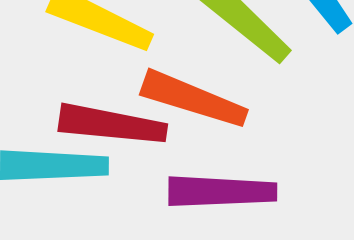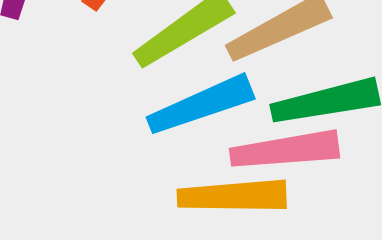 © Oxford University Innovation