Dr Jamie Ferguson FRSC PhD MBA
Throughout his time at Oxford, Dr Jamie Ferguson was many things. To his colleagues at Oxford University Innovation, he was a friend, a leader and a mentor. To the academics he worked with, he was the safe pair of hands that transformed their research into real world impact. To the companies and investors he worked with, he was a widely respected adviser and a skilled dealmaker. To everyone he met, he was man of incredible talent and passion for what he did.
Jamie's sparkling wit and razor-sharp humour would cut through even the iciest of personalities, and his natural warmth and magnetic personality drew people to him. Jamie made time to relate to and understand people, a trait that made him adept in harmoniously settling disagreements and brokering deals so that everyone could walk away happy. His good nature, compassion, and dedication for university innovation bore through any obstacle, and allowed him to build a portfolio of work that will continue to have impact for decades to come.
"I first encountered Jamie when he joined OUI in 2006, working with him over 14 years in total" said Adam Stoten, Chief Operating Officer at Oxford University Innovation. "Throughout that period, I never once heard him complain, berate or utter a single unkind word. He was a constant in OUI and lived our values in a manner few could match. He was a beacon of integrity, a trait apparent through the trust and mutual respect with OUI colleagues and academics alike. He was immensely collaborative and this underpinned many of his successes at OUI, whether in the form of his relationships with investors like IP Group, building links with the Business School's MBA cohorts, or in the deals with industry that he supported; most notably the long-standing strategic partnership between Siam Cement Group and Prof Dermot O'Hare's research group in the Chemistry Department."
"He always conveyed he had every confidence in one's ideas (whatever he really might think)," added Patrick Grant, Pro-Vice Chancellor for Research. "He was appreciative of what academics found a burden in the commercialisation process and always did his best to shoulder this and deal with it – essentially this was his job and he did professionally without making a big deal of it."
Although Jamie's work covered numerous fields in Physical Sciences, the discipline he was most passionate about was Chemistry. He was both a Fellow of the Royal Society of Chemistry and, perhaps even more coveted, also had a parking spot outside the Chemistry Department at Oxford University which he would frequent on a regular basis. With Jamie's support, Chemistry became one of the most engaged departments with innovation at Oxford.
"Jamie was a very good friend to Chemistry. My own contact with him goes back to the mid-to-late 2000's when he helped us with developing some IP in the area of mass spectrometry. Jamie's expertise in the area was of course extremely useful and helpful," said Mark Brouard, Head of Chemistry. "Jamie worked closely with many of my colleagues, and always brought calm, thoughtful, and knowledgeable advice to the table. He was always very generous in promoting and showcasing the achievements of my colleagues in Chemistry, and was immensely helpful in providing support for the Reviews of the Department, and more recently for the Research Excellence Framework (REF)."
"My overriding impression of Jamie is of someone who brought enthusiasm to everything he did and a smile to everyone he met in the Department. He will be missed enormously, for what he brought to the Department practically in terms of advice and support, but mostly for the invariably good humoured, kind interactions he had with colleagues in Chemistry over the years."
Perhaps one of the most notable spinouts Jamie worked on was YASA Motors, which is developing new electric motor technologies that offers high torque in a light construction. A renowned lover of fast cars, it is fitting that the company would go on to be one of his greatest successes. When it first arrived at OUI, Jamie in his own words described its "grand vision was to sell a few of these electric motors to a golf cart manufacturer, with no capability to make them". A decade later, with plenty of guidance from Jamie along the way, the company has opened its first major manufacturing plant capable of making 100,000 units a year, and has entered into a partnership with Ferrari to make the Italian firm's first hybrid supercar.
More recently, Jamie was working with Claire Vallance, Professor of Physical Chemistry, advising on the creation of her spinout Oxford HighQ, a quantum-era sensor developer. Their professional relationship dates back 12 years, when Jamie was brought in to advise on patents related to time-of-flight imagery.
"Jamie has been a familiar face around the Chemistry Research Laboratory for at least the past ten years, and I have many fond memories of bumping into him in the foyer and ending up having a long chat and a laugh, sometimes about work, sometimes about life," said Claire. "He remained very interested in how our work was going even after he relinquished any formal responsibility for it, and he really cared about people."
Alongside his kindness and thoughtfulness to others was his aptitude and drive for his profession, recalls Evert Geurtsen, who managed Jamie as Head of Physical Sciences for a number of years at OUI.
"His determination to enjoy what he was doing was also why he got along with his colleagues and with so many people in the University: he took time to listen and adapt and made it so very easy for others to work with him. Jamie had 'special assignments' to work with certain individuals who were just too difficult for anybody else and then built surprisingly good and positive relationships with them. His ability to see all sides of an argument and desire to find solutions that worked for everybody was a very useful lesson for me and others in OUI that listening and building good relationships was fundamental to our success."
In October 2014, Jamie was promoted to Deputy Head of Physical Sciences at OUI where his outstanding mentoring skills really began to shine. Since his appointment, Jamie's team of Licencing and Ventures Mangers have gone on to score many accomplishments themselves, producing an excellent line up of spinouts and licencing deals under his watch.
"Jamie taught us by example but proved also a very supportive manager of the people that reported to him or worked with him. He was also very successful at doing deals," added Evert. "The licensing of the chili-sensor, despite all the odds against it, was a source of great amusement but Jamie also did a series of spinouts and big value deals too. He was an expert at IP, licensing and spinouts and had a great recall of past experiences so was a go-to advisor on deep technical issues even if he himself would always downplay his own expertise in a typical Jamie manner. Above all Jamie was part of a team and a big part of what anybody in the team achieved could always be attributed to Jamie's support."
Ultimately, his ability to empower others, both in OUI and the wider University, was his biggest strength at Oxford. As evidence of that fact, one of Jamie's last major accomplishments at OUI was the launch of the Student Entrepreneurship Programme. Jamie was involved with the concept from the beginning, working with colleagues to craft and shape the initiative, even taking the time to slip in the "t" to the programme's eventual name, StEP. The Programme, now entering into its third cohort, is one of the most generous student entrepreneurship mentorship courses globally and exists to inspire the next generation of innovators from Oxford.
"He was so highly thought of by his team and colleagues not only because of his intellect and insight, but because of his desire to see others succeed and his ability to nurture those forging a career in the technology transfer sector that he loved so much," added Adam Stoten. "While Jamie has many licences, spinouts and other partnerships to his name, he leaves a more indelible legacy at OUI in terms of all those who benefitted from working with him, who learned from him and whose careers and lives are that much better for it."
The Oxford Community lost Jamie to the COVID-19 pandemic on 22 August 2020 after a long and brave battle with the disease. He is survived by his beloved wife Deirdre and his dearly cherished daughter, Alexandra.
---
Following the writing of this tribute, more colleagues in the University reached out to OUI to tell us about how Jamie had impacted their work and their lives. We've included their comments below.
"Dr Jamie Ferguson was a much valued and integral member of our team at the SCG-Oxford University Centre of Excellence. Jamie used his love of both business and science to help our long-term growth strategy by bringing IP to fruition, helping to expand our research and development. Under his passionate leadership we filed sixty-five patents which has led to the commercialisation of breakthrough technologies and the launch of 3 products for SCG. This directly contributed to SCG's strategic development with the launch of its R&D centre in Oxford, SENFI UK.
Jamie nominated the SCG-Oxford Centre of Excellence in Chemistry for the 2019 RSC Industry-Academia Collaboration Award, for creating a unique and long-standing collaboration bringing benefits to chemical science. It was a great pleasure for him to be able to celebrate with the CoE team to receive the award.
Jamie took personal responsibility for the negotiations with SCG over the commercial agreement for the CoE's layered double hydroxide platform. He did this with great patience, diligence and wisdom.  The agreement is complete but sadly he will not witness its signature.
Jamie left a special impression with all whom he met – always convivial, he took time to remember small details and could continue a conversation where it had been left off, weeks or days before."
‐ Professor Dermot O'Hare
"We have so many marvellous, pleasant and enduring and friendly memories of Jamie. His consummate personal and professional skills remain a hallmark of our interactions for some 15-plus years. With his amazing skills and personalities Jamie made things look so easy, but that belied his remarkable ability to get to the very heart of complex issues relating to all aspects of innovation and knowledge transfer from laboratory – scale discoveries and advances – to impactful interactions and developments with industry.
In addition to that, we remember him for many project meetings in OUI and Chemistry Department, as a practitioner of  healthy eating with a simple black coffee, early morning breakfast meetings in Oxford town, trips to the Kingdom of Saudi Arabia for our collaborations with Dr Hamid Almegren and colleagues at KACST, and the midnight flights home. And our delight in having a Financial Times Letter (on plastics recycling) in print ONE day after its receipt!  Also, the Armrie Awards that led to the basis of our research work in surface coating.
So many memories of being with a true friend.
Jamie's impact has been colossal in all of our activities in both research and technology transfer in our research since he joined OUI.
Two initiatives instantly stand out. Together with our friend in KACST Saudi Arabia, our establishment in 2010 with KACST of our joint KACST-Oxford Petrochemical Research Centre (KOPRC). In 2017, the Kingdom of Saudi Arabia granted KOPRC the status of 'Centre of Excellence in Petrochemicals', the only such centre in the western world. Quite simply, that would not have happened without Jamie's amazing technical, professional and negotiating skills. Jamie even travelled to Riyadh several times to train the researchers there to explore the patents with us, impressing them immensely
The other is the advent of Oxford Sustainable Fuels (OSF), an Oxford University spinout that built upon our advances in the laboratory in the utilisation of waste plastics to generate fuel through low-temperature, sustainable processes. At its inception, OSF secured a £1m investment the Chinese company GEM, one of the world's leading enterprises of the World Recycle Economy. Once again OSF owes everything to Jamie's many skills; a classic case of steering us from laboratory-to-industry- surely, the hallmark of Jamie's many strengths and attributes. In addition, Jamie served as the Chairmen of the OSF board, in a key steering role for the company developments.
KOPRC has brought in some £15M funding and numerous patents . Furthermore, it has set a new vision in the Kingdom of Saudi graduate students coming to Oxford being part of the mainstay of the various projects. KOPRC has also attracted numerous young people from the developing economies. One of our graduates from KOPRC became the first-ever woman in a senior position in KACST. Perhaps the most powerful examples are two recent projects that Jane Jin ( assisted by Jamie)  has   pushed forward; namely, our work on "The Deconstruction of Plastics to Hydrogen and High Value Carbons " and " Turning CO2 into Sustainable Aviation Fuel" with growing interest from industries – and also HM Treasury! In addition, Jamie helped us to put together the VC Innovation Awards application in Feb 2020, and we were listed as the Runner-Up in this year's Oxford University VC awards, published in July 2020."
‐ Professors Peter Edwards and Xiao Tiancun
"It is not easy to summarise in a few words how much I appreciated my interactions with Jamie.  I had many interactions with him, and most recently this was via my colleagues in the Chemistry Department, but we got to know each other well when I was the Director of the Begbroke Science Park. When making introductions to OUI (then called Isis Innovation) I usually sought Jamie's advice at the outset. He instilled confidence and integrity in all of the meetings and encounters I had with him. No matter what the problem or issue was: licensing, or assessment of a spin-off opportunity or relationships with colleagues, Jamie could be relied on to give good counsel. Furthermore he did this with his good humour and Northern Irish charm! When Jamie came to my office, his opening "How are things?" prepared me and there was the expectation that something was going to be "disclosed"….his expression and body language often indicated how serious this would be and I often tried to guess what the visit was about. Following his opening question I then knew that a challenging question or an amusing anecdote was about to change my day, but it was always within the boundaries of true professionalism and I learned a lot from him over the years.
Most recently his help in addressing some of the license agreement issues for the Optisol® sunscreen we invented and marketed by Boots as "Soltan, Once" was invaluable. Jamie's enthusiasm, optimism and wisdom will be sorely missed."
‐ Professor Peter Dobson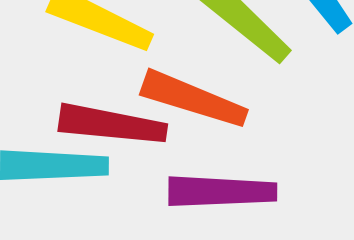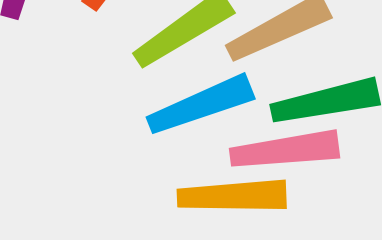 © Oxford University Innovation