New approach to pH sensing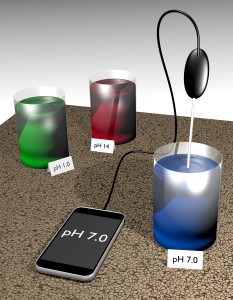 A simple, cheap, unbreakable electrode that can be electrochemically optimised to perform precise pH measurements over a wide range offers a real advantage over the current generation of glass electrodes.
A global market
The determination of pH is crucial in both industrial and academic environments throughout the world. Measurements of pH underpin processes in a wide range of applications, including the production of pharmaceuticals, food science, chemical engineering and water treatment.
However, despite the vital role that pH sensing plays, the technologies involved in measuring pH have not advanced significantly for a century.
Current sensors
The measurement of pH is most commonly carried out using a pH meter, which typically consists of a probe connected to an electronic meter.
Currently the most prevalent probe is a glass electrode. However, glass electrodes are fragile, prone to drifting and suffer from instability and alkali errors. Due to their fragility they can be impractical for certain applications and are often expensive due to their complex construction.
The next generation of electrodes
Researchers at Oxford University have made a significant step forward in improving the stability and cost-effectiveness of pH sensing by developing a simple, cheap alternative to the glass electrode.
This novel electrode uses a carbon-based material, which is electrochemically optimised to perform pH measurements over a wide range.
It is also suitable for pH measurements at varying temperatures.
The carbon-based material is readily available, cost-effective and doesn't require any extra reagents or surface-modifications.
Market readiness
The electrodes have been tested in the laboratory over a range of pH values and with a variety of different buffer solutions. The electrodes give a highly accurate, linear response over a wide pH range and offer a real alternative to the current generation of glass electrodes.
We expect that this technology would be of interest to manufacturers of pH sensing equipment and industries with a reliance on pH sensing who might require customised pH sensing systems.
Patent protection
The underlying technology is the subject of a UK patent application.
We welcome contact from companies interested in licensing this technology to develop a new generation of pH sensors. Request more information if you would like to discuss this further.
Request more information
about this technology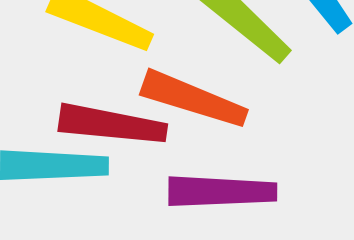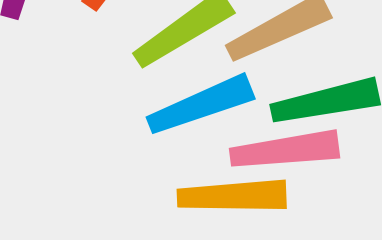 © Oxford University Innovation