Home
>
Solvodynamic printing
Solvodynamic printing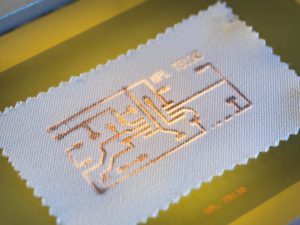 Flexible electronic devices have only been made possible due to the development of printing techniques, capable of depositing conductive materials on a range of substrates. In the world of electronics, there is a drive towards miniaturisation, which means smaller features will need to be printed.
Oxford researchers have developed a solvodynamic printing methodology capable of depositing lines of silver nanoparticles with line widths of only 30µm from a 300µm nozzle. This technique uses a combination of immiscible solvents which may also reduce the terminal nozzle blockages experienced when attempting to print nanoparticles.
Printed electronics
Traditional printing methods have been applied in the electronics industry in order to create devices on a wide range of substrates. The ability to rapidly deposit conductive materials onto flexible substrates has fuelled a revolution in flexible electronics. Printed electronics can cover large areas with very low fabrication costs, in stark contrast to more conventional electronics.
Smaller is better
In the world of electronics, the drive to increase computational power without altering the footprint of a device means that it is necessary to decrease the size of circuitry features. In traditional electronics, this has been achieved using techniques such as photolithography; however, such techniques are often incompatible with flexible substrates. Therefore, methods to increase the definition and decrease the size of printed, conductive features are crucial.
Solvents represent the solution
Researchers at the University of Oxford have developed a solvodynamic printing technique, which utilises a specific carrier solvent, which is immiscible with the ink solvent to reduce the size of printed features. The group has used this method to print lines of conductive silver nanoparticles as narrow as 30μm from a 300μm nozzle. An added advantage of the solvodynamic method is that it can minimise the clogging printing nozzles due to the presence of a carrier solvent.
We see the main advantages of this technology to be as follows:
Narrow printed line widths (30μm)
May be tailored to a variety of substrates
Prevents clogging of printer nozzles
Can be used with a variety of printed materials
Patent protection
Oxford University Innovation has filed a UK priority patent covering this technology and we are keen to talk to anyone who could aid in its commercialisation.
Request more information
about this technology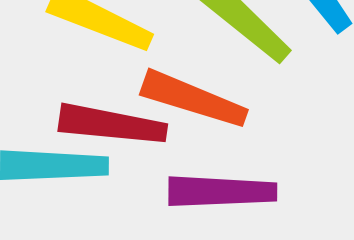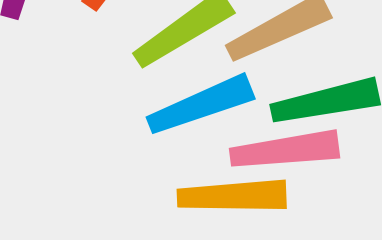 © Oxford University Innovation