Mapping the Future for Clinical Outcomes at OUI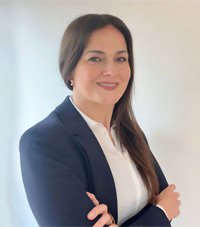 14th June 2023
Dr Liisa Chisty joins Oxford University Innovation's Clinical Outcomes Team, reinforcing their commitment to patient-centric care and licensing Clinical Outcome Assessments (COAs).
Over the past year, the Health Outcomes research sector has undergone significant transformations, with a growing recognition of the importance of patient-centric care and the need to incorporate patient voices in healthcare decision-making. In line with this evolving landscape, the Clinical Outcomes Team at Oxford University Innovation (OUI) has welcomed a new Deputy Head, further strengthening the teams on-going commitment to championing patient, caregiver and clinician advocacy through the licensing and support of Clinical Outcome Assessments (COAs).
Dr Liisa Chisty joins the team as the new Deputy Head, having gained previous commercial experience through co-founding a startup and working in translational research and several UK University Technology Transfer Offices before joining OUI as a Senior Licensing and Ventures Manager.
In addition to leading the Clinical Outcomes Team, Dr Chisty also oversees three Licensing and Venture Managers from the broader Life Sciences team who, like Outcomes, manage the commercialisation and dissemination of Intellectual property generated at Oxford University but do so in the form of patents and University company spinouts and startups.
Reflecting on the management of two teams, Dr Chisty said:
"Whilst the two teams' core activities differ slightly, it's apparent that our structured catchups together create a synergy of expertise that fosters knowledge sharing, opportunities, problem-solving and further collaboration with one-another's projects."
Dr Chisty recognises the need to build upon the solid foundations of the existing business and the underlying importance of the COAs:
"I am honoured to join the team, who are so clearly well versed and knowledgeable in Intellectual Property management (IP in the form of copyright) and the wider healthcare sector. This has laid a solid foundation for the on-going management of the business and for future endeavours. By licensing and supporting high-quality, validated COAs, we can empower researchers and clinicians worldwide to gather comprehensive data, ultimately leading to more informed decision-making and better patient outcomes".
Underpinning the support of the COA portfolio, the management of their four associated service activities, fall under the remit of three dedicated team members:
Martina Zagaria, Project Manager, looks after IP due diligence and provides a framework for use and application of the portfolio with stakeholders, through day-to-day Licensing activities.
Marlene Knupfer, Translation Linguistic Validation and eCOA Manager, enables cross-cultural research and enhances global application of the portfolio through translation projects.
Justin Raymer, Marketing and eCOA Manager, employs marketing strategies and the utilisation of various channels to raise awareness of the portfolio with key stakeholders. Both Justin and Marlene also manage various aspects of the eCOA support activity, working with licensees to protect the copyright when migrating it to a digital format and enabling them to capture comparable results.
Dr Chisty recognises that the teams core activities are vital and play a fundamental role in protecting and promoting the copyrighted IP:
"Fundamentally, our job is to protect the rights of the authors when the IP is assigned to OUI. By extension, we ensure our licensing and support activity operations are robust and that we are in the best position to advise and support end-users with queries that they may have around use of our instruments or any of our associated services"
"We want to further enable the global adoption and utilisation of the portfolio in research, clinical trials and routine healthcare. To do this we recognise that we need to build and nurture relationships with new and existing licensees, form strategic partnerships to learn and share knowledge and remain connected to the latest developments in the healthcare field."
In recognition of the future of healthcare, Dr Chisty said: "The team also plans to enhance existing operations to support new formats and methods of deployment compared to conventional paper and pen format, leveraging partnerships to enable quick access to new formats via digital. The team are already embedded and working with other industry thought leaders as part of Special Interest Groups on the topics of digital implementation, translations and copyright licensing."
The team also aim to strengthen their portfolio by fostering collaborations with other Oxford University departments, leveraging existing relationships while establishing new ones. Looking further afield, they also wish to continue and further exchange knowledge and best practices with other technology transfer offices.
Under the new leadership, the Clinical Outcomes Team envisions an exciting future. Reflecting on the strategy, Dr Chisty said: "Clinical Outcome's strategic plans highlight our ambition to drive innovation, expand partnerships and promote the importance of clinical outcome assessments as being valuable tools for driving advancements in healthcare and improving the lives of patients worldwide".
Press release sign up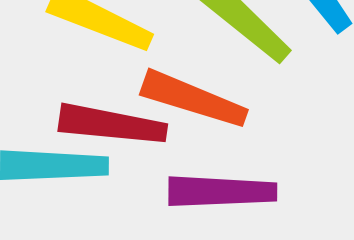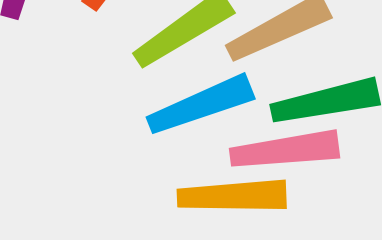 © Oxford University Innovation