Meet Refeyn: The Company Shining Light on the Molecular World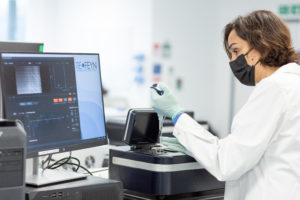 15th March 2023
The birth of mass photometry: from ludicrous Idea to ground-breaking scientific technique.
It started with an idea that was ludicrous enough that nobody even wanted to try: to 'see' individual biomolecules just by shining light on them. But, in 2014, try they did. The Kukura group in Oxford University's Chemistry Department demonstrated that a simple light microscope can in principle be sensitive enough to do exactly that. By 2018, Daniel Cole, Gavin Young, Justin Benesch and Philipp Kukura showed that they could not only see individual proteins, but that their instruments were powerful enough to convert the images into a quantitative measurement: molecular mass. With this concept of 'weighing molecules with light' – the ground-breaking new scientific technique of mass photometry was born.
Supported by a modest impact accelerator award, Daniel Cole built a first commercial prototype and presented it at a scientific meeting in San Francisco, two months before the first scientific paper was published. Following the very positive response of the scientific community, the four founders started working closely with Oxford University Innovation (OUI) and Oxford Science Enterprises (OSE) to create Refeyn, a new spinout company to commercialise mass photometry techniques and instruments.
Refeyn is now valued at over $250M and employs a talented team of more than 150 staff based in the UK, USA and Japan. Refeyn's bench-top mass photometry instruments, developed and manufactured in Oxfordshire, now come in several models, depending on application, particle size (30 kDa – 6 MDa) and the degree of automation. The instruments have attracted rapid adoption across pharmaceutical and academic research laboratories worldwide and are finding increasingly numerous applications in the study of oligomerisation, assembly, protein-protein interactions, aggregation, sample homogeneity and purity. Refeyn's products are being used in COVID-19 research and show promise as a key analytical tool in emerging areas such as gene therapeutics.
So, what's next for the team at Refeyn? Well, they're still aiming for bigger things, and this time it's a wider range of particles for delivering gene therapies, such as lipid nanoparticles.
—
Find out more about Refeyn here: https://www.refeyn.com/
Follow us on LinkedIn and Twitter.
Press release sign up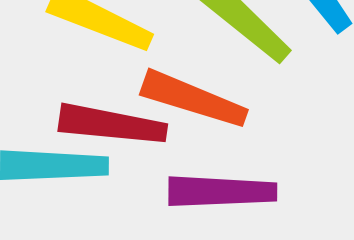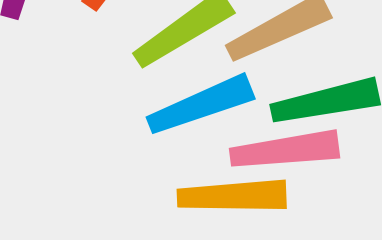 © Oxford University Innovation