OUI Incubator moves from startup to scale up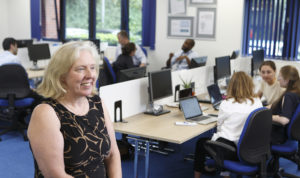 22nd February 2023
The OUI Incubator is getting a boost to deliver more opportunities for Oxford University's ambitious staff and student entrepreneurs. New funding, a new space, and a new team will significantly expand our incubator offering, under the leadership of OUI's entrepreneurship expert in residence Cath Spence. Read on to discover Cath's plans to drive forward the next phase of the incubator's dynamic evolution.
Since our incubator was created in 2011, it has continually changed and evolved. Starting as a way for OUI to support software-based ideas from University members, we've gone on to launch over 70 companies, including This year, however, could be the biggest step change in the incubator's history, and that's why I'm thrilled to bits to be coming back to head up the new team.
The last time I was here, we had some great success stories: the launch of our student entrepreneurship programme StEP Ignite, a revamp of our accelerator, a whole host of social enterprises beating down our door. Now, with a new entrepreneurship workspace and funding, we're able to scale-up our major programmes and support.
Our new home in Botley, launched in January this year, gives us four times the workspace we had before. We now have dedicated training space, a boardroom, and expanded desk space for incubator companies. We're expanding our team, bringing on a number of seasoned innovation professionals to help turn Oxford ideas into reality.
We're working closely with the Enterprising Oxford Hub and Said Business School's Entrepreneurship Centre. Our collaboration will create a synergistic offering for students to easily access entrepreneurial resources throughout the University, from inspiration and training through to practical support. OUI's Incubator team will support students to launch and grow businesses, with the goal of providing future opportunities for students when they finish their studies.
Following on from our shared successes with StEP, we're also in conversations with Oxford Science Enterprises and other investors about how to best support the incubator. We want to create an ecosystem of early-stage investors  who can advise, mentor and provide much-needed early-stage funding to our promising young companies.
We also want to transform the "church and state" type separation between spinouts and startups from previous years. Many of the needs of spinouts and startups are the same, with the only difference being university IP embedded in spinouts. We want to provide the same level of support to everyone, including social enterprises. Mixing the three together will strengthen the cohesiveness of the ecosystem, and we intend to do that at the OUI incubator.
Our accelerator programme continues to grow from strength to strength. Our most recent cohort just had its first Super Saturday event; their opportunity to brief investors, mentors and other startups about their ideas. Personally, I'm particularly excited about the mental health startups in this first cohort. It's an important and growing sector that's long overdue for attention, and I'm thrilled to see that entrepreneurs are rising to the challenge. Many other sectors are represented, including fashion, fintech, and social enterprises. The talent, passion, and drive of these entrepreneurs will greatly contribute to developing our entrepreneurship ecosystem.
To all investors, mentors and entrepreneurs out there who are passionate about changing the world, I would like to extend an invitation to join us at the Incubator. We're committed to supporting and nurturing world changing startups with innovative ideas that will make a difference. I can't wait to work with you, and I look forward to sharing the best stories over the coming months.
The OUI Incubator supports members of Oxford University – staff and students, both current and former – to create startup companies by providing space, mentorship, access to investment, and a phased accelerator programme. To date, it has launched over 70 companies, and works in partnership with other parts of the University's entrepreneurship offering. To find out more or to apply, visit: https://innovation.ox.ac.uk/startupincubator/
Press release sign up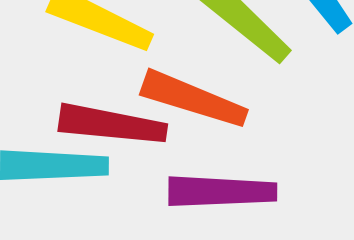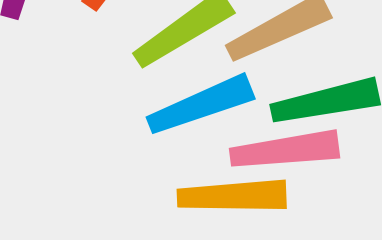 © Oxford University Innovation