OUI Spring 22 Update
26th April 2022
The latest news and deals from the Oxford University ecosystem.
The grand reopening
Spring has arrived here in Oxford. This year, the city's bloom has brought with it a cautious yet optimistic atmosphere. COVID remains a lingering menace, yet restrictions across the University are being unwound and the community is taking its tentative steps back towards normality. At OUI, we recently held our Christmas party, which was simultaneously our Easter party. It was the first large meeting of OUI staff since the pandemic began, with many of us meeting each other in person for the first time.
Despite the fact we have been apart for so long, the University and OUI's innovation output remains strong. We have retained our spot as the top generator of university spinouts in the UK, and created 17 new firms YTD. Our spinouts continue to thrive, with some securing blockbuster investment rounds and others pushing their technologies to new heights.
The momentum behind what we do has remained strong in Oxford, perhaps even growing under the pandemic. And, as we reopen our doors and begin planning in-person events once again, we will continue to build on that momentum through collaboration. We hope to see you again soon.
Oxford University Innovation has supported the creation of four new companies between January and the end of March, including one startup and two social enterprises. 
Oxford University companies raised £94.4m over 13 deals in external fundraising during this time.
The enthusiasm of Professor Chas Bountra, Pro-Vice Chancellor for Innovation at Oxford University, for innovation pouring out of the institution has been captured in a new interview.
Bountra described the ecosystem as "a cocktail for innovation and advances," adding, "I am in the midst of genius, passion, urgency and creativity – it is impossible not to have fun."
Read the whole interview here.
Oxford University Innovation has produced its first YouTube programme, The Future of Energy Generation.
The hour-long special was streamed live, and features:
– Professor Sir Dieter Helm
– Next-gen solar tech firm Oxford PV
– ODQA, a firm developing solar heat tech.
The recording is still available, and you can view it here.
---
Fusion achieved!
First Light Fusion has successfully demonstrated fusion. Now, it turns its attention to demonstrating gain.
Oxford retains number one spot for spinout generation
The University is still the top generator of university spinouts in the country according to a new report from the Royal Academy of Engineering.
Osler emerges from stealth with $100m
Osler Diagnostics, an Oxford spinout in stealth since 2017, has emerged with $100m in funding.
The company is going for the holy grail of diagnostics – the ability to diagnose any condition from a small blood sample.
Drawing the parallels to the infamous Theranos saga, Osler has taken the comparisons head on in its interview with the FT: "Theranos started from an idea of Elizabeth Holmes. We started based on decades of research from Oxford university."
Clarendon centre to become spinout hub
Oxford Science Enterprises is heading up efforts to transform Oxford's Clarendon Centre into a spinout hub.
Gutted by the new Westgate centre and flagging retail activity, the Clarendon has become a ghost town in recent years. 
The planned facelift for the centre will include new office space for spinouts, as well as wet lab space, bars, restaurants and cafes. 
The move comes alongside other initiatives to create space for tech firms in Oxford.
Navenio locates $12.6m in latest round
Navenio, an Oxford spinout developing location software for healthcare settings, has secured $12.6m in its latest round. 
The company's technology allows healthcare providers to keep track of jobs, staff and equipment around a hospital, enabling smoother task management. It does this using an indoor version of GPS developed at the University.
Oxford Science Enterprises led the round with a number of others participating, including the University.
OQC becomes first European Quantum SaaS on Amazon
Quantum computing firm Oxford Quantum Circuits adds its quantum SaaS offering to Amazon Bracket.
Events
– The Oxford Innovation Society will return for its first in-person event on 21 June. Keep an eye on our social media for more information. 
Jobs
– OUI is looking for a Operations Administrator. Interested? The role closes 6 May. 
– Find more jobs at our companies here.
Social
You can follow OUI for more news coming out of the Oxford Cluster by joining our communities on Twitter and LinkedIn.
Press release sign up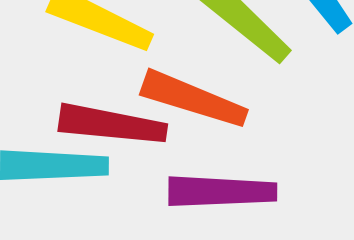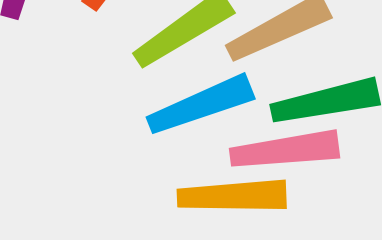 © Oxford University Innovation