OUI Summer 22 Update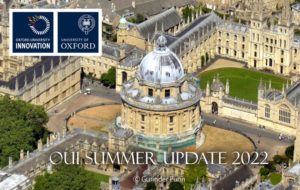 21st July 2022
OSE's £250m fundraise is the big story in this quarter's update.
OSE's in the money
With Oxford Science Enterprises (OSE) raising £250m this week, bring its total amount under management to over $1bn, we wanted to take a look back at what the company has helped Oxford achieve since hitting the ecosystem in 2015.
A running joke around Oxford is that our first spinout was Cambridge University. In truth though, our first was Oxford Instruments, spinning out all the way back in 1957. Between then and OUI arriving on the scene in 1987, the University managed another three. Oxford would have to wait until 1997 and the arrival of Tim Cook at OUI as Managing Director before it encountered its first 'boom', going from one or two spinouts a year to six to nine between 1998 and 2002. Things then calmed down to 4 or 5 a year, until 2014 and the arrival of OSE, then called Oxford Science Enterprises.
One of the big challenges in university innovation – not just Oxford, but more broadly – is funding innovative activity. Spinouts, with a much longer route to market than a traditional startup, often require large sums consistently over their development to reach their potential. To help with this, we collectively provide proof-of-concept funding, access to angel and seed funding, and introductions to those who can provide early investment rounds and scale-up funding. All of these often require committed, bespoke investors who understand the potential of the technologies spinouts are developing, and have the financial firepower to back companies for the long run.
Finding those investors can be challenging. With a focus on research and teaching, universities and their stretched budgets are often not best placed or adequately resourced to support spinouts themselves. There are some government funders – such as the European Investment Bank, Enterprise Ireland and so on – who can play an active role as a fund-of-funds for entrepreneurs. Also, governments can help by creating initiatives such as the Enterprise Investment Scheme here in the UK or START-UP NY in New York State, which provides tax-free locations for innovation.
Despite this, university innovation has an issue in bridging the scale-up funding gap, which remains an issue everywhere, but particularly here in the UK. There are, of course, traditional venture capital units and their cousins in corporate venture capital who are increasingly taking a vested interest in university innovation. Yet historically, this support often comes at later stages than when many spinouts need the boost. Consequently, there are gaps in the system, and many promising companies – and the transformational technologies they offer – can fall into them.
This is where university venture funds like OSE come in. Originally starting with University of Chicago in the late 1980s, which led to the birth of ARCH Venture Partners, university-linked funds really came into their own once they reached British shores. Starting here in Oxford with IP Group in 2002, many leading universities went on to create bespoke investment vehicles, including Manchester, Edinburgh, Cambridge and Imperial.
Soon after its launch, OSE became the biggest of the bunch, save for Tsinghua University's fund which invests internationally. Quickly raising over £600m, OSE became the largest fund focused solely on a single institution.
Nearly overnight, OSE established itself as a strong source of disruption in the innovation space here at Oxford, shaking up how we approach innovation. From Oxford Instrument's launch in 1957, the University has created 287 companies since, 283 of them through OUI. Over half that number were created since OSE's arrival, with OSE backing over 80 of them. To compare boom for boom, the 1998-2002 period under Tim Cook saw the creation of 36 companies. Last year alone, we created 31.
This pace and scale simply would not have been possible without the financial support OSE has offered. OSE has committed £500m itself to these companies, while attracting a further £1bn in co-investment. This has catalysed similar investment into our spinouts, with total investment going from £50.2m in 2011 to £1.56bn a decade later.
Beyond the numbers, OSE has attracted a new wave of entrepreneurial talent to Oxford, following in the footsteps of Oxford Nanopore's Gordon Sanghera and NaturalMotion's Torsten Reil. With them, over a 1,000 jobs have been created at OSE's portfolio spinouts – bringing in global talent who can turn our research into reality. OSE has also been a keen supporter of student entrepreneurship, such as through the Student Entrepreneurship Programme run in conjunction with OUI.
OSE are also investing in the ecosystem itself, providing new space for spinouts to conduct their work. Most recently, OSE led on a deal to transform the Clarendon Centre, a retail space in the heart of town, into a spinout and innovation hub. Overall, OSE has added 55,000 sq ft of innovation space to our community.
During its own evolution, OSE has moved on from just being a fund to a fully committed builder of science-based businesses coming out of the University. It has become an organisation committed to impact, mirroring the purpose and intent of OUI and the University.
Most important though is the potential OSE is helping unleash. The spinouts in their portfolio, according to OSE CEO Alexis Dormandy, "are making remarkable breakthroughs from cancer, heart failure and infectious diseases, to climate change, food security and quantum computing". These are all companies driven by ideas coming from our academic community, which are being scaled to have positive societal impact around the globe. This isn't the romantic idea of innovation with one lone inventor having a eureka moment in his shed, but well-resourced and committed teams, sometimes hundreds strong, built from the best minds from the international community, all coming into our spinouts to overcome the biggest challenges humanity faces and make a positive difference in our world.
Our community of thinkers, doers and changemakers is catalysed by organisations like OSE and the activity they encourage. So, from everyone here at OUI, a big congratulations to OSE on the £250m, and we'll see you all at the next spinout signing.
Spinout creation in recent years (OSE arrived in 2015).
OUI Headline Stats
Oxford University Innovation has not created any new companies during Q2, while we navigate the practicalities of the new UK National Securities & Investment Act. There are at least eight in the pipe ready to spin, so we're hoping for a flurry by the time you next read this update.
However, in lieu of company creation, we do have many new deals. Oxford spinouts raised £250m in the past quarter, punctuated by many of the big deals below.
The University's main press office, the Public Affairs Directorate, has led on putting together an excellent campaign showcasing what Oxford has to offer on innovation – OUI and beyond.
The team have so far put together features on the Oxford-AZ vaccine, StEP's first graduate Quantum Dice, Perspectum and more. 
Be sure to check out their work here.
The Jamie's
OUI and Oxford's Department of Chemistry have launched the Jamie Ferguson Chemistry Innovation Award, in honour of our colleague Jamie who was lost to the pandemic.
Entrepreneurial chemistry students were invited to participate, which saw four winners from a shortlist of eight. Each winner secured mentoring and support from OUI for their idea, as well as a £500 cash prize.
---
Annual Statement 2022
RQ Bio signs $157m deal with AZ
Monoclonal antibodies spinout RQ Bio has launched with a $157m deal with AstraZeneca
OQC closes largest funding raise for UK quantum company
Oxford Quantum Circuits has secured £38m in its Series A, soon after launching its quantum-as-a-service model.
MiroBio secures $97m Series B
MiroBio, a spinout investigating therapeutics for autoimmune diseases, has secured $97m in its Series B. 
The round was led by Medicxi with participation from OrbiMed, Monograph Capital, Oxford Science Enterprises, Samsara BioCapital, SR One and Advent Life Sciences.
OMass' future bright with $100m
OMass Therapeutics, a spinout working on treatments for inflammatory diseases, has closed its Series B for $100m. 
GV, Northpond Ventures, Sanofi Ventures, Syncona, Oxford Science Enterprises and Oxford University all participated.
MoA gets to work on herbicide resistance
MoA Technology, a spinout developing new herbicides, has raised £35m in its Series B. 
MoA's next gen herbicides look to solve a problem similar to the bacterial resistance, only in agriculture, where pests are becoming immune to current technologies. Without intervention, this trend could destabilise crop yields.
Investors include Lansdowne Partners, OSE and Parkwalk Advisors.
PepGen holds IPO
The company, focused on next-gen genetic therapeutics, raises $108m in IPO.
Press release sign up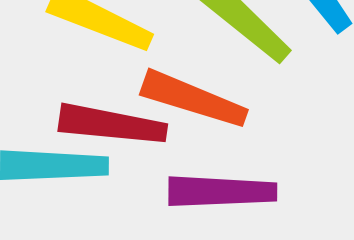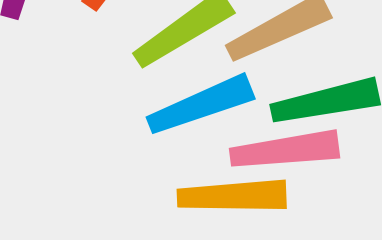 © Oxford University Innovation