Home
>
All News
>
StEP Ignite 2023: OUI Student Entrepreneurship Programme Propels Student Startups to New Heights
StEP Ignite 2023: OUI Student Entrepreneurship Programme Propels Student Startups to New Heights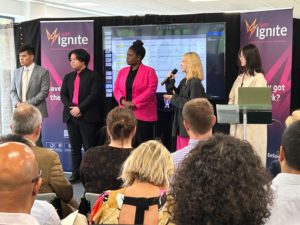 12th October 2023
AI-based music generation platform SoulChord takes the crown at this year's Student Entrepreneurship Programme.
StEP Ignite 2023, a rigorous accelerator competition for students organised by Oxford University Innovation, recently concluded its latest cohort, taking a record nine teams from conception through to creation.
Emerging victorious was Team SoulChord, whose groundbreaking AI-based music generation platform, targeting music therapy applications, captivated the judges and audience alike. The triumph earned them a golden ticket to the Stage2 pitching competition in Berlin, a half-day legal advisory workshop with Mishcon de Reya, and a continued collaboration with OUI Incubator in their Phase 2 programme. The moment of victory was particularly sweet, marked by tears of joy from the elated team.
Runner-up Team Pano also made a lasting impression with their curated travel app designed to support small sustainable businesses in countries visited by users. Their innovative approach earned them a spot in the Phase 2 of OUI Incubator programme, alongside participation in the esteemed Moonshots & Moneymakers conference.
From 2-28 July, the programme witnessed an array of innovative startup ideas vying for accolades and support to turn visions into reality. Drawing on a robust team of experts from OUI including Brendan Ludden (Head of Licensing & Ventures – Physical Sciences), , Catherine Spence (Deputy Head of Licensing & Ventures – Incubator), and Vasco Szymanski (Senior Incubator Ventures Manager), as well as a host of industry specialists, the programme offered unparalleled mentorship and collaboration opportunities to the participating teams.
The highlight of StEP Ignite 2023 was the pitching competition held on 27th July, where all teams showcased their startup ideas to a panel of judges, including Leah Thompson from EnSpire, Jackie Barnett from OUI, Walid Adepoju, George Todd from OSE, and Owen Metters from Octopus Ventures.
The programme saw a record number of applications, with 43 confirmed participants, reflecting a diverse and dynamic mix of ideas and aspirations. The enthusiastic engagement and the brilliant execution of workshops, held in OUI's new incubator space, underscored the success of StEP Ignite 2023, marking it a memorable and impactful initiative.
The teams' journey and the vibrant atmosphere of StEP Ignite 2023 is well-captured in the event highlight videos available on OUI's Vimeo, showcasing the indomitable spirit and innovative essence of the participating teams.
This endeavour by Oxford University Innovation has not only provided a platform for young entrepreneurs to flourish, but has also significantly contributed to nurturing a culture of innovation and collaboration among Oxford's vibrant student community. As the winning teams prepare for the next phase of their entrepreneurial journey, the impact of StEP Ignite 2023 continues to resonate, promising a brighter future for student-led innovation.
For more details about StEP Ignite and to sign up for next year's programme, visit https://unistep.org/.
Press release sign up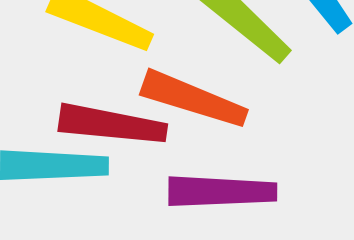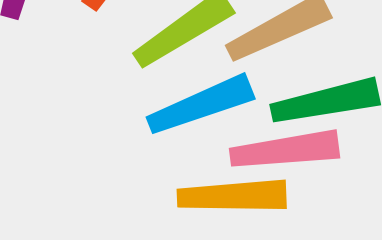 © Oxford University Innovation