Home
>
Parkinson's Disease Questionnaire (PDQ-39 and PDQ-8)
Parkinson's Disease Questionnaire (PDQ-39 and PDQ-8)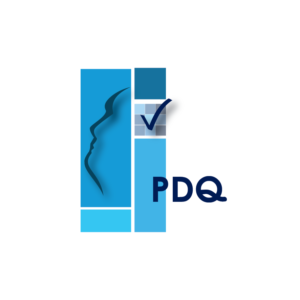 The Parkinson's Disease Questionnaire is a self completion PRO designed to address aspects of functioning and well-being for those affected by Parkinson's disease.
Background
Substantial evidence is available to suggest that the PDQ is reliable, valid, responsive, acceptable and feasible as the tool for the assessment of quality of life in Parkinson's disease patients. For these reasons it has been widely adopted and generally considered the industry 'gold standard'.
The PDQ-39 is primarily used in clinical trials of therapeutics intended to benefit individuals with Parkinson's disease.
The PDQ is the most comprehensive Parkinson's disease assessment questionnaire because it is:
simple to complete so benefits from an excellent response rate,

proven by validation and feasibility studies (reported in the manual) covering topics such as cross-cultural evaluation,

supported by a comprehensive 114 page user manual,

available in over 80 language versions,

available in the 39-point PDQ-39 or the short form PDQ-8 (8 items),

can be supported by expert advice available from the developers for the use, delivery and data assessment of the PDQ.
The PROs
PDQ-39
There are 39 questions in the long form Parkinson's Disease Questionnaire, with 8 discrete scales:
mobility (10 items)

activities of daily living (6 items)

emotional well-being (6 items)

stigma (4 items)

social support (3 items)

cognitions (4 items)

communication (3 items)

bodily discomfort (3 items)
Patients are asked to think about their health and general well-being and to consider how often in the last month they have experienced certain events (e.g. difficulty walking 100 yards). Patients are asked to indicate the frequency of each event by selecting one of 5 options (likert Scale): never/occasionally/sometimes/often/always or cannot do at all.
PDQ-8
A short form of the PDQ-39, the PDQ-8 has been developed using questions taken from the larger instrument to provide a single index score that is almost identical to those gained from the PDQ-39.
The PDQ-8 contains eight of the original 39 items of the PDQ-39; one item selected from each of the 8 scales.
The PDQ-8 provides a reliable measure of overall health status and is ideal for studies in which a shorter questionnaire is preferred.
Scoring System:
The 39-point PDQ provides scores for each of the 8 scales: mobility, activities of daily living, emotional well-being, stigma, social support, cognitions, communications and bodily discomfort. Alternatively, the sum of the scores can provide a single figure used to assess the overall health-related quality of life profile of the individual questioned. Details of the scoring system and administration procedures for PDQ-39 and PDQ-8 are provided in the PDQ User Manual.
Development:
The PDQ was developed and tested in a comprehensive three stage process:
Stage 1 – Item generation. Exploratory in-depth interviews were carried out with patients with Parkinson's Disease in order to generate a large number of candidate questionnaire items. A questionnaire (65 items) was developed and piloted to test basic acceptability and comprehension.
Stage 2 – Item reduction and scale generation. A first postal study was conducted using the 65 item questionnaire generated at stage one in order to produce a more usable questionnaire with a smaller number of items (39) and to identify scales in the instrument to address different dimensions of Parkinson's Disease.
Stage 3 – Testing reliability and validity. A second postal survey was conducted using the 39 item questionnaire generated at stage two, in order to test the internal consistency reliability and validity of the new questionnaire.
Once these stages were completed the resulting PDQ-39 was rigorously tested in a clinical context using conventional non-specific measures and clinical assessments performed by neurologists. From these follow-up studies it was found that the PDQ-39 delivered excellent response rates, producing valid information on patients' health related quality of life that mattered to patients but were not assessed by more conventional condition non-specific measures. These tests were then followed by a large-scale longitudinal study to assess the sensitivity to change of the measure. Following all the testing the PDQ was translated into numerous languages using established double-back translation and linguistic validation methods.
Example studies
PDQ has been used:
by 8 of the global top twenty pharmaceutical companies, supporting more than 100 clinical trials (phase I/II-phase IV postmarketing surveillance, observational/ interventional) involving more than 20,000 patients
to assess patient outcomes following surgical treatments such as deep-brain stimulation
to assess the efficacy of alternative therapies (eg salsa dancing, Wii Fit exercises) in the treatment of Parkinson's disease
by the US National Parkinson's Foundation and Sweden's Parkinson's Disease Association in major studies designed to optimise healthcare operations in the treatment of Parkinson's Disease
in cross-sectional market research studies to understand the impact of different therapies on patient well-being and identify unmet clinical needs in order to inform brand development of drugs and other treatment regimens
Request a
licence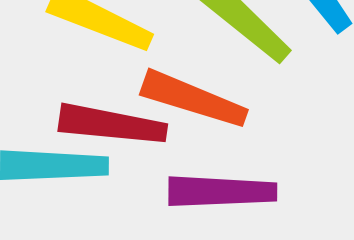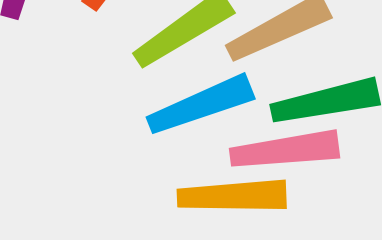 © Oxford University Innovation