Privacy Policy for Consultants
This Privacy Notice applies to all academics who act, or register to act, as consultants for OUI.
CONTENTS
You can click through to the specific content areas set out below.
HOW WE OBTAIN YOUR PERSONAL DATA
Collection from you: We collect personal data from you if you register as a consultant with us and when you update your information or give us further information.
Interaction with our website: We collect personal data about your equipment and browsing when you use our website. We use cookies, server logs and similar technologies. Please see our cookie notice for more information.
We use a third party service, Google Analytics who are based outside the European Union, to collect standard internet log information and details of visitor behaviour patterns. We do this to find out things such as the number of visitors to the various parts of our website. This information is processed in a way which does not identify anyone. We do not make, and do not allow Google to make, any attempt to find out the identity of anyone visiting this website.
Other Sources: We also obtain personal data from other sources. These sources include:
Oxford University, including the head of your department, confirmation of your employment with the University and information about any grants or funding you may hold;
Search information providers such as Google based outside the European Union;
Publicly-visible information available from social networks when you grant permission to access your information;
Publicly-available sources such as Companies House, other open government databases and the GMC register
THE TYPES OF PERSONAL DATA WE USE AND HOW WE USE THEM
The types of personal data we collect and use, the purposes for which we use your personal data, and the lawful bases we rely on to allow us to use your personal data in that way are set out in the table below.
Where the lawful basis is our legitimate interests or the legitimate interests of a third party, we have also indicated what those interests are.
We may have more than one lawful basis for using your personal data.
TYPE OF PERSONAL DATA
HOW WE USE THAT DATA
THE LAWFUL BASIS FOR OUR PROCESSING THAT DATA
Name and title
To check your right to work in the UK
Necessary to comply with our legal obligations
To enter into a contract with you or Oxford University
Necessary to take steps at your request before entering into a contract with you or, where our contract for your services is with Oxford University, the University's and our legitimate interests in providing services to our clients
To allocate work
Necessary for the performance of our contract with you or, where our contract for your services is with Oxford University, the University's and our legitimate interests in providing services to our clients
To communicate with you and the client about the project
Necessary for the performance of our contract with you or, where our contract for your services is with Oxford University, the University's and our legitimate interests in providing services to our clients
To include your details in our marketing
Our legitimate interests in marketing our services
To carry out client satisfaction surveys
Our legitimate interests in developing our services and our relations with our clients
To obtain Oxford University's consent to you working on a project
Necessary to take steps at your request before entering into a contract with you or, where our contract for your services is with Oxford University, the University's and our legitimate interests in providing services to our clients
To report to Oxford University
Oxford University's legitimate interests in managing activities carried out by its staff and students and reporting on its activities to government and research funders
OUI's internal management reporting
Our legitimate interests in running our business
To report to HMRC
Necessary to comply with our legal obligations
To provide details to OUI's client
Our legitimate interests in providing consultancy services to our clients
To enter into a contract with OUI's client
Necessary for the performance of our contract with you or, where our contract for your services is with Oxford University, the University's and our legitimate interests in providing services to our clients
Home address
To enter into a contract with you

Necessary to take steps at your request before entering into a contract with you and in performance of that contract, for example in recovering expense claims from consultancy client
To ensure we are paying fees to the right person
Necessary for the performance of our contract with you
To report to HMRC
Necessary to comply with our legal obligations
University department and division
To allocate work
Necessary for the performance of our contract with you or, where our contract for your services is with Oxford University, the University's and our legitimate interests in providing services to our clients
To communicate with you and the client about the project
Necessary for the performance of our contract with you or, where our contract for your services is with Oxford University, the University's and our legitimate interests in providing services to our clients
To include your details in our marketing
Our legitimate interests in marketing our services
To obtain Oxford University's consent to you working on a project
Necessary to take steps at your request before entering into a contract with you or, where our contract for your services is with Oxford University, the University's and our legitimate interests in providing services to our clients
To report to Oxford University
Oxford University's legitimate interests in managing activities carried out by its staff and students and reporting on its activities to government and research funders
OUI's internal management reporting
Our legitimate interests in running our business
University Position
To check your right to work in the UK
Necessary to comply with our legal obligations
To allocate work
Necessary for the performance of our contract with you or, where our contract for your services is with Oxford University, the University's and our legitimate interests in providing services to our clients
To communicate with you and the client about the project
Necessary for the performance of our contract with you or, where our contract for your services is with Oxford University, the University's and our legitimate interests in providing services to our clients
To include your details in our marketing
Our legitimate interests in marketing our services
OUI's internal management reporting
Our legitimate interests in running our business
Academic and professional qualifications
To allocate work
Necessary for the performance of our contract with you or, where our contract for your services is with Oxford University, the University's and our legitimate interests in providing services to our clients
To communicate with you and the client about the project
Necessary for the performance of our contract with you
To include your details in our marketing
Our legitimate interests in marketing our services
To enter into a contract with OUI's client
Necessary for the performance of our contract with you or, where our contract for your services is with Oxford University, the University's and our legitimate interests in providing services to our clients
Industry sectors and experience
To allocate work
Necessary for the performance of our contract with you or, where our contract for your services is with Oxford University, the University's and our legitimate interests in providing services to our clients
To communicate with you and the client about the project
Necessary for the performance of our contract with you or, where our contract for your services is with Oxford University, the University's and our legitimate interests in providing services to our clients
To include your details in our marketing
Our legitimate interests in marketing our services
To enter into a contract with OUI's client

Necessary for the performance of our contract with you or, where our contract for your services is with Oxford University, the University's and our legitimate interests in providing services to our clients
College
To check your right to work in the UK if the college is your principal employer
Necessary to comply with our legal obligations
To enter into a contract with you
Necessary to take steps at your request before entering into a contract with you
To allocate work
Necessary for the performance of our contract with you or, where our contract for your services is with Oxford University, the University's and our legitimate interests in providing services to our clients
To communicate with you and the client about the project
Necessary for the performance of our contract with you or, where our contract for your services is with Oxford University, the University's and our legitimate interests in providing services to our clients
To include your details in our marketing if College is your primary affiliation
Our legitimate interests in marketing our services
Where necessary, to obtain College consent to you working on a project
Necessary to take steps at your request before entering into a contract with you or, where our contract for your services is with Oxford University, the University's and our legitimate interests in providing services to our clients
OUI's internal management reporting
Our legitimate interests in running our business
CV
To enter into a contract with you
Necessary to take steps at your request before entering into a contract with you
To allocate work
Necessary for the performance of our contract with you or, where our contract for your services is with Oxford University, the University's and our legitimate interests in providing services to our clients

To communicate with you and the client about the project
Necessary for the performance of our contract with you or, where our contract for your services is with Oxford University, the University's and our legitimate interests in providing services to our clients

To enter into a contract with OUI's client
Necessary for the performance of our contract with you or, where our contract for your services is with Oxford University, the University's and our legitimate interests in providing services to our clients
Details of any visa
To check your right to work in the UK

Necessary to comply with our legal obligations

Details of clients and projects worked on
To obtain Oxford University's consent to you working on a project
Necessary to take steps at your request before entering into a contract with you or, where our contract for your services is with Oxford University, the University's and our legitimate interests in providing services to our clients
To allocate work
Necessary for the performance of our contract with you or, where our contract for your services is with Oxford University, the University's and our legitimate interests in providing services to our clients
To enter into a contract with OUI's client
Necessary for the performance of our contract with you or, where our contract for your services is with Oxford University, the University's and our legitimate interests in providing services to our clients
University email address
To enter into a contract with you
Necessary to take steps at your request before entering into a contract with you
To allocate work

Necessary for the performance of our contract with you or, where our contract for your services is with Oxford University, the University's and our legitimate interests in providing services to our clients

To communicate with you and the client about the project
Necessary for the performance of our contract with you or, where our contract for your services is with Oxford University, the University's and our legitimate interests in providing services to our clients
To obtain Oxford University's consent to you working on a project
Necessary to take steps at your request before entering into a contract with you or, where our contract for your services is with Oxford University, the University's and our legitimate interests in providing services to our clients
University department  phone number, College phone number, Home and mobile phone numbers
To enter into a contract with you
Necessary to comply with our legal obligations
To allocate work
Necessary to take steps at your request before entering into a contract with you
To communicate with you and the client about the project
Necessary for the performance of our contract with you or, where our contract for your services is with Oxford University, the University's and our legitimate interests in providing services to our clients
Nationality
To check your right to work in the UK
Necessary to comply with our legal obligations
Bank account details
To pay you
Necessary for the performance of our contract with you
National insurance number, unique, tax payer reference, gender and date of birth
To report to HMRC
Necessary to comply with our legal obligations
Your earnings
To report to HMRC
Necessary to comply with our legal obligations
To report to Oxford University

Oxford University's legitimate interests in managing activities carried out by its staff and students and reporting on its activities to government and research funders
OUI's internal management reporting
Our legitimate interests in running our business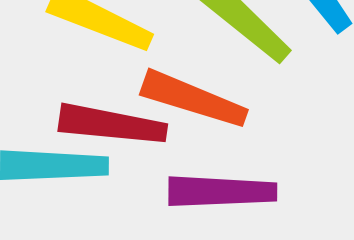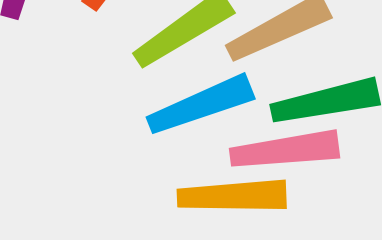 © Oxford University Innovation