Privacy Notice for University staff and students working with OUI
This Privacy Notice applies to all University employees, researchers and students who work on intellectual property or entrepreneurial projects with OUI or who apply for funding from or via OUI.
CONTENTS
You can click through to the specific content areas set out below.
HOW WE OBTAIN YOUR PERSONAL DATA
Collection from you: We collect personal data from you if you start an intellectual property, spinout or startup project with us or apply for funding from or via us, and when you update your information or give us further information.
Interaction with our website: We collect personal data about your equipment and browsing when you use our website. We use cookies, server logs and similar technologies. Please see our cookie notice for more information.
We use a third party service, Google Analytics who are based outside the European Union, to collect standard internet log information and details of visitor behaviour patterns. We do this to find out things such as the number of visitors to the various parts of our website. This information is processed in a way which does not identify anyone. We do not make, and do not allow Google to make, any attempt to find out the identity of anyone visiting this website.
Other Sources: We also obtain personal data from other sources. These sources include:
Oxford University, including the head of your department, confirmation of your employment with the University and information about any grants or funding you may hold;
Search information providers such as Google based outside the European Union;
Publicly-visible information available from social networks when you grant permission to access your information;
Publicly-available sources such as Companies House, other open government databases and the GMC register
Patent databases
THE TYPES OF PERSONAL DATA WE USE AND HOW WE USE THEM
The types of personal data we collect and use, the purposes for which we use your personal data, and the lawful bases we rely on to allow us to use your personal data in that way are set out in the table below.
Where the lawful basis is our legitimate interests or the legitimate interests of a third party, we have also indicated what those interests are.
We may have more than one lawful basis for using your personal data.
TYPE OF PERSONAL DATA
HOW WE USE THAT DATA
THE LAWFUL BASIS FOR OUR PROCESSING THAT DATA
IP1 form: name, title, address, email address, employment positions inside/outside the University including your department/institute, details of research funding used by you and those you worked with on the project.
This data is collected on behalf of the University and given to the University (IP Rights Management team within Research Services) to enable them to carry out due diligence on the chain of title of the intellectual property. OUI uses it to make a preliminary assessment of any rights and obligations that are likely to be due to third parties in relation to the intellectual property.
Performance of our contract with you and the University's and our legitimate interests in providing a sound basis for commercialising the University's intellectual property.
IP2 form:

This data is collected on behalf of the University and OUI and is used for the following purposes:
Inventorship or authorship, contributors.
To establish the identity of inventors or authors of the intellectual property
the University's and our legitimate interests in providing a sound basis for commercialising the intellectual property
% revenue sharing,

Name, title, home address, nationality, employee number, date of birth.

to establish if you are entitled to a financial benefit from successful commercialisation, to calculate the financial benefits due to you under the University's Regulations, and to verify your identify and to ensure appropriate tax treatment of any payments made to you.
Necessary for the performance of our contract with you
Invention record:

names and employment status of individuals

Detailed description of the intellectual property  disclosure

To make a preliminary assessment of the University's ownership of the intellectual property, and to assess the intellectual property disclosure, potential routes for protecting it, and its commercial potential, including sharing the disclosure with OUI's professional advisors
the University's and our legitimate interests in securing intellectual property rights to protect the University's intellectual property

Funding application form:

name, email, department, title, phone number, details of your research funding relevant to the application

To assess your eligibility for funding, to provide statements of support, to assess funding success rates, to understand the links between your funding application and any other projects you may have with us, including sharing the information on the form with other parties who are involved in or advise on that funding programme
performance of our contract with you and our and the University's legitimate interests in managing funds for which we are responsible and securing development funding
Name, nationality and departmental address
To apply for patents and other intellectual property rights
the University's and our legitimate interests in securing intellectual property rights to protect the University's intellectual property
Your contact details: name, email address, phone or mobile number
To communicate with you, our professional advisers and clients about the project
Necessary for the performance of our contract with you or, where our contract for your services is with Oxford University, the University's and our legitimate interests in providing services to our clients
To assist you in applying for translational funding, internally within OUI or the University or from external funding bodies
OUI's legitimate interests in securing funds to further develop the intellectual property
Name, title and department
To include your details in our marketing and to carry out client satisfaction surveys
Our legitimate interests in developing our services and our relations with our clients
To obtain Oxford University's consent to you working on a project

Necessary to take steps at your request during performance of a contract with you or, where our contract for your services is with Oxford University, the University's and our legitimate interests in providing services to our clients

To report to Oxford University and to research funders
Oxford University's legitimate interests in managing activities carried out by its staff and students and reporting on its activities to government and research funders
OUI's internal management reporting
Our legitimate interests in running our business
To provide details to OUI's clients
Our legitimate interests in securing licensing and spinout or startup arrangements for our clients
To enter into a contract with OUI's client
Necessary for the performance of our contract with you, and the University's and our legitimate interests in providing services to our clients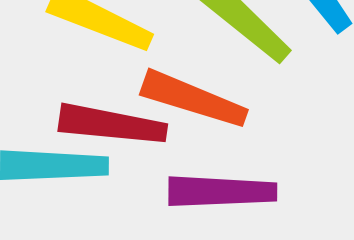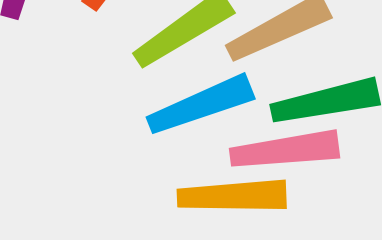 © Oxford University Innovation