Home
>
Passing the acid test: Senova Systems
Passing the acid test: Senova Systems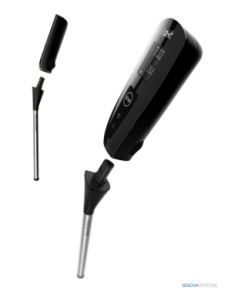 Award-winning robust, calibration-free pH meter.
Oxford and Senova Systems overcame obstacles in existence for more than eighty years upon launching the first calibration-free pH meter, harnessing Professor Richard Compton's research at the Department of Chemistry.
Oxford University Innovation licensed the technology – a new pH sensor platform deploying patented chemistries coupled with advanced materials and proprietary electronics ­– to developers Senova, who went on to release the pHitTM pH Scanner in 2012.
Use of the sensor will produce significant production and cost-saving benefits for companies operating in the pharmaceuticals, biotechnology, food and beverage, water and environmental sectors. Senova cartridge with light
The award-winning invention disrupted existing applications by enabling previously impossible pH measurement applications. Chemists have been measuring acidity – ie hydrogen ion (H+) concentration in a solution – since the 'modern' pH was established in 1924, but their efforts have historically been undermined by a reliance on fragile, multi-chamber, hand-blown glass electrodes. Such electrodes require frequent and complex user calibration, suffer from fouling and signal drift, and require storage in saturated electrolyte solutions between measurements. Prior to the launch of the pHitTM sensor, the market for pH meters had seen few, if any, truly disruptive technological breakthroughs.
Unlike traditional pH electrodes, the Oxford-inspired handheld sensor requires no user calibration, maintains a stable reading over time and contains no glass (virtually eliminating the possibility of breakage). Also, there is no need to store the sensor in saturated electrolyte solutions between measurements. Together, these features result in significant risk reduction, time-savings and further advantages for end-users.
Award winning innovation
Senova Systems was awarded the 2012 North American New Product Innovation Award for pH Sensors by Frost & Sullivan, a global research organisation that monitors in excess of 250,000 companies from 300 industry sectors. Although pH is one of the most important and vital properties of nature, Frost & Sullivan noted that the existing electrodes being used to measure pH suffered from a multitude of shortcomings.
'Frost & Sullivan's recognition of Senova Systems' breakthrough reaffirms the impact that the pHitTM platform is likely to have on the nearly billion-dollar annual market for pH measurement,'

Lee Leonard, CEO of Senova Systems, said on receiving the award.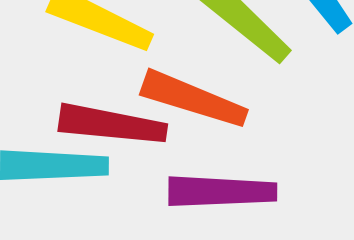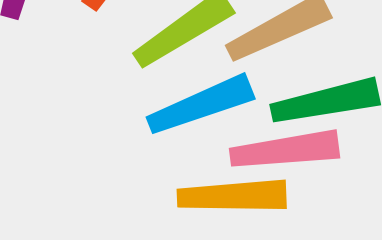 © Oxford University Innovation