Meet the winners of Oxford's Jamie Ferguson Innovation Awards 2023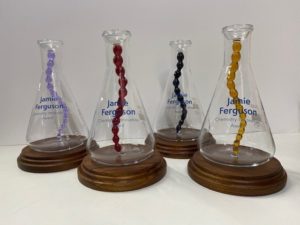 12th October 2023
The second year of the Jamies Awards deliver ideas that tackle plastic waste, drug discovery, and bad coffee.
Oxford University Innovation (OUI) and the Department of Chemistry at the University of Oxford are delighted to announce the winners of the Jamie Ferguson Innovation Awards, which celebrate innovative and impactful ideas emerging from students in the Department.
This year's winners showcase a diverse range of groundbreaking ideas and demonstrate a remarkable level of ingenuity. The winners of the Jamie Ferguson Innovation Awards are:
Jack Howley – A safer and more cost-effective method for manufacturing quantum dots, promising significant advancements in this cutting-edge technology.
Clement Collins Rice – A new approach to tailor-making polymers for the circular economy, addressing the issue of performance degradation during recycling and ensuring the preservation of desired characteristics.
Ryan Herold – A novel approach to drug testing using enzymes, offering a more accurate representation of real-world conditions and providing valuable insights for drug discovery.
Elliot Bailey – A novel approach to decaffeinating coffee, leaving it tasting like coffee, which is not commonly achieved with current decaffeination methods.
In addition to the four main awards, a special award was presented to Annina Lieberherr for her proposal to improve access to academic posters for the visually impaired. This novel concept highlighted an important accessibility issue within the academic community, recognised by the judging panel who together saw the importance of addressing this avoidable discrimination and spontaneously decided to grant her the same prizes as the other winners.
The judging panel, consisting of renowned experts and industry professionals, including colleagues from OUI, Rawan Farwana from Oxford Science Enterprises and Oxford chemistry professors Kylie Vincent, Clare Valance, Dermot O'Hare, and Tom Brown, had the challenging task of selecting the winners from a pool of exceptional presentations.
Rev. Cath Spence, one of the judges from OUI, said: "The standard of presentation was phenomenal, with a high level of engagement and confidence displayed by the participants. It is truly inspiring to witness the entrepreneurial spirit and commercial potential emanating from these young researchers. The future looks promising."
Each of the winners will receive a £500 prize, a trophy to commemorate, and support from Oxford University Innovation to further develop their idea towards commercialisation and implementation.
Now in its second year, the awards were established to honour the memory of Jamie Ferguson, a much-loved colleague at OUI and friend to Chemistry who tragically passed away during the COVID-19 pandemic. The OUI team has plans with other colleagues and departments from across the University of Oxford to expand the Awards programme.
Mairi Gibbs, Chief Operating Officer at Oxford University Innovation, said: "Through his deep commitment to foster innovation at Oxford, Jamie left behind a legacy of impact which has seen some of the brightest ideas from Chemistry become reality. These awards celebrate that legacy by forging a path for future innovators in Oxford's student body to have a positive impact in society. We are proud to support their journey and look forward to witnessing the realisation of their innovative ideas."
Press release sign up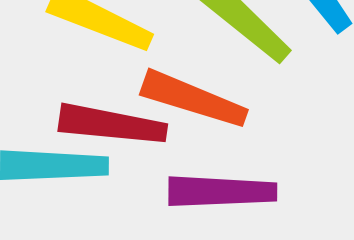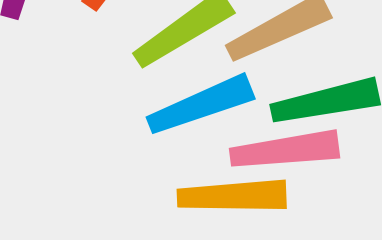 © Oxford University Innovation