The Story of Oxsed Limited
A vaccine – perhaps more than one – is on the way. Therapeutics such as the steroid dexamethasone have been shown to improve survival rates. And millions of people have been living by the mantra 'hands, face, space' for many months.
The other key feature of the fight against COVID-19 – part of a 'tripod' of medical interventions heralded by the UK prime minister Boris Johnson – is quick-turnaround mass testing.
Mass testing, we have been told since the beginning of the pandemic, can help not only to identify and isolate those infected with SARS-CoV-19 but – crucially from an economic and social perspective – to allow the continuation or resumption of activities including education, travel, and cultural or sporting events.
With affordable, reliable and rapid mass testing in place, societies around the world stand a much better chance of being able to emerge from lockdowns with confidence and move towards the 'normality' that so many of us crave.
One of the tools becoming available in the mass testing sphere – and one of Oxford University's many contributions to the pandemic effort – is the RaViD Direct test co-developed by scientists from Department of Engineering Science and Oxford Suzhou Center for Advanced Research (OSCAR)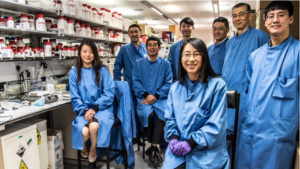 Oxsed RaViD Direct offers a simplified version of a viral RNA test, adapted from an established infectious disease diagnostic technology known as RT-LAMP. Available as a throat or nasal swab, the test produces results within 30 minutes and requires no specialist equipment or training to administer or analyse.
The simple colour-based result is read by eye or fluorescent display, and results can be linked into a laboratory information system for tracking. Prof Wei Huang, one of co-founders said  "It can detect both symptomatic and asymptomatic individuals, and has shown extraordinarily high levels of sensitivity and specificity – that is, the ability to correctly identify people with and without the virus, eliminating the 'false positive'."
Currently being deployed to screen departing passengers at Heathrow Airport (and trialled on arrivals at Hong Kong International Airport), it's easy to imagine the technology being used in settings such as hospitals, care homes, schools and public gatherings.
But it was a trip via Heathrow specifically, says company co-founder Professor Zhanfeng Cui, that inspired the research team to begin working on this kind of technology. 'The project began because we recognised our social responsibility in the pandemic,' says Professor Cui, of Oxford's Department of Engineering Science and the Oxford-Suzhou Centre for Advanced Research (OSCAR). 'We were shocked by what was happening in Wuhan at the end of January and started to talk about how we could contribute. It was while OSCAR staff were passing through Heathrow on a trip back to the UK that we realised one thing we could do to help control the spread of the virus was to develop a test for use at borders.'
The progress has been remarkable: from the initial idea in January, the technology had been developed, turned into a social enterprise, validated in clinical settings, approved by regulators, and deployed in airports by October. Unsurprisingly, it was a truly collaborative endeavour involving Herculean individual effort and vital support from Oxford University Hospitals NHS Trust and Shenzhen Luohu Hospital. Starting life as a social venture rather than a limited company allowed Oxsed to move quickly and with agility.
The RaViD Direct technology costs just £20 per test and was recently acquired by Hong Kong-based life sciences company Prenetics. These two factors in combination will help enable global scale-up and deployment – particularly in lower and middle-income countries that may lack the resources to implement more expensive or resource-heavy mass testing regimes.
'So far we have mainly been operating in the commercial world,' says Professor Cui. 'We'd like to see the testing kits being made available in places like schools and universities in the UK. Our plan is also to work with partners to roll out our technology to the international market, because Oxsed is an ideal product for low and middle-income countries.
'We're also developing the next generation of tests that use, for example, a mouthwash instead of a swab – nobody likes the swabs.'
Author : Stuart Gillespie
Watch the full interview with Professors Zhanfeng Cui and Wei Huang below.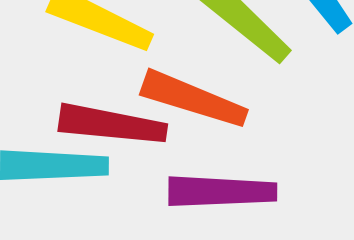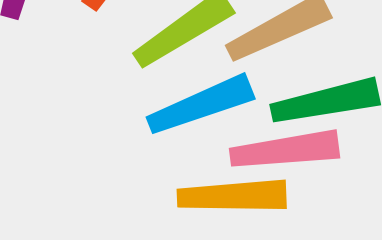 © Oxford University Innovation