Drugs from bugs tops list of LAB282's first round of grants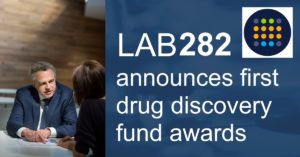 21st February 2017
Oxford University and Evotec's drug discovery partnership launched last year to quickly accelerate drugs to market begins making awards.
LAB282, the £13m drug discovery partnership for Oxford University, has made its first wave of awards, backing projects targeting cardiovascular and infectious diseases.
Launched last year as a partnership between the University, Evotec and Oxford Sciences Innovation, LAB282 aids the rapid translation of research outputs into new drug discovery and development programmes. It draws on expertise provided by Evotec and combines that with pre-clinical proof-of-concept grant funding to accelerate projects into a position where they can be commercialised and scaled up efficiently and effectively.
Two research projects were chosen out of a wide range of proposals. The grant winners will be conducting further research into:
"Drugs from bugs" – a project developing evasins, a potential treatment for cardiovascular and autoimmune diseases derived from the saliva of ticks.
DarTG – A potential new target for the development of antibiotics that could shut down tuberculosis and several other pathogens.
Shoumo Bhattacharya, British Heart Foundation Chair of Cardiovascular Medicine at Oxford University and lead academic on the evasins project, said:
"The LAB282 funding, which brings Evotec's world class expertise in the development of peptide therapeutics and in inflammation to the evasin project, will help the development of new therapeutics – 'drugs from bugs' – that can treat orphan autoimmune diseases such as myocarditis."
Carolyn Porter, Deputy Head of Technology Transfer, Oxford University Innovation, added
"The LAB282 partnership was established to accelerate drug discovery at Oxford University. This funding will enable the evasin project to enter the clinic more rapidly for the benefit of patients with cardiovascular autoimmune disorders for which there is no cure.  Through validation of DarTG role in bacterial growth and function, our second funded project could uncover a new strategy for development of antibiotics."
Thomas Hanke, LAB282 Expert-in-Residence and Head of Academic Partnerships at Evotec, added:
"I am excited and very pleased we were able to select two outstanding and truly translational projects from a panel of high-quality applications for the first round of LAB282 awards. My cordial congratulations go to Prof. Bhattacharya and Dr Ahel and their teams for their excellent work. I am very much looking forward to closely collaborating with the University of Oxford and Evotec teams in accelerating bona fide drug discovery from the awarded projects."
LAB282 was launched in November 2016, and is a partnership between Oxford University, its research commercialisation company Oxford University Innovation, drug discovery company Evotec, and Oxford Sciences Innovation, the patient capital investor for the University.
The next round of grants are due in June 2017.
Additional scientific information
The "drugs from bugs" project will be looking to develop evasins, which are peptides derived from the saliva of ticks. Ticks have been around since the time of the dinosaurs, and have been evolving these peptides to block chemokines, which are proteins in the body that recruit inflammatory cells to the site of injury. The research team led by Professor Shoumo Bhattacharya have developed new "Bug-to-Drug" technology to find these tick peptides in order to treat inflammatory and fibrotic diseases that are currently incurable. In this project, they will use these peptides to target chemokines that cause giant cell myocarditis (GCM), a rare autoimmune disease with no cure. GCM usually affects young adults, progressing rapidly to heart failure and death. There is no specific treatment except for a heart transplant.
The second project, with Doctor Ivan Ahel, looks to validate translational research on DarTG toxin-antitoxin system, a pathway found in tuberculosis. Essentially a back door around tuberculosis' defences, DarTG could be a potential target for small molecules, which could shut down the bacteria. If the project demonstrates that DarTG is the pathogen's Achilles' Heel, it will pave the way for a new class of antibiotics. Aside from offering a potential new therapy for tuberculosis, which will become a greater threat as antibiotic resistance increases, DarTG could also be a weakness in Escherichia coli, superbug Klebsiella pneumonia, and other gram-negative pathogens.
More information on these projects can be found here and here.
The full press release for this news can be downloaded here.
Press release sign up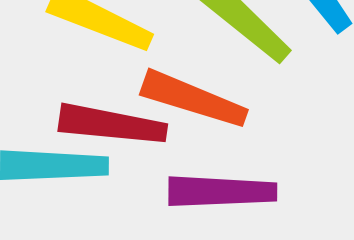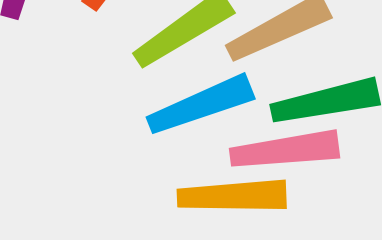 © Oxford University Innovation