Oxford University leads national effort to save WW1 memories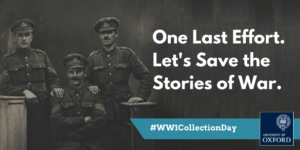 5th June 2017
Lest We Forget will preserve memories of the Great War for future generations through the mass digitisation of WW1 stories and memorabilia.
Oxford University is launching a crowdfunding campaign for Lest We Forget (LWF), a project that will support local community endeavours to digitise memorabilia and personal accounts of World War One ahead of the 2018 centenary of Armistice Day.
Few people in Britain were unaffected by the War. Millions served in the conflict or transformed their lives to contribute to the war effort; most who survived lost loved ones, family and friends. Yet, the sacrifice made by these men and women on a daily basis increasingly slips from living memory.
Lest We Forget will capture stories and personal memories of the Great War before they are lost to history, preserving them for future generations. The LFW team plans to do this through a unique, large-scale digitisation project that will collect and make publically available, in digital form, memorabilia and personal accounts of war-time experience. The programme will help local communities organise and run digitisation days to gather personal stories of World War One told through photographs, diaries, letters and mementos, and the memories and oral histories passed down through families.
Once collected, these stories will be made available to the public through a large, free-to-use online database, which will be launched in November 2018 to complement projects and events nationwide commemorating the centenary of the end of the war. The database and its contents will be freely accessible, opening these stories and experiences from the past to researchers and educators today.
In order to support this ambitious project, and the training of local 'digital champions' able to capture and preserve these precious stories, Lest We Forget aims to raise at least £80,000 through a campaign hosted on OxReach, the University's crowdfunding platform.
The overall reach of the Lest We Forget campaign is entirely dependent on how much funding can be crowdsourced:
£40,000 will ensure LWF can launch a website, create 100 training packs, and run two training events at Oxford to train digital champions to run a collection day in their community.
£60,000 will pay for an additional two further training events for digital champions, five outreach activities with schools in the UK, and the creation and loan of ten portable digitisation studios.
£80,000 will provide enough capital to train around 70 digital champions and allow for 15 outreach activities: five more in schools and five inter-generational workshops in care homes for the elderly.
£130,000 will cover the set up and running of an additional six regional collections days in collaboration with local communities across the UK.
£200,000 will allow up to 20 regional collection days to be run, and for a range of educational materials to be developed and fed back into school curricula based on teachers' submissions.
The campaign will be run through June with a view to the LWF team rolling out its digital champions training programme and organising digitisation events from autumn 2017.
Lest We Forget will be the third crowdfunding campaign on OxReach, which is helping Oxford academics find funding to support projects with societal impact. Launched last year, OxReach has already had two major successes:
Securing £68,000 to fund the LIFE project, which is using mobile and virtual reality technologies to instruct on life-saving techniques for people in remote and developing communities;
Raising £80,000 to treat African children born with clubfoot, a birth deformity affecting one in every 1,000 babies, which, despite being easily corrected, goes untreated in around 30,000 African children a year.
Dr Stuart Lee, Deputy Chief Information Officer for IT Services at Oxford University and Project Lead for Lest We Forget, said:
"Safeguarding the memory of World War One is of critical importance to both honouring the sacrifice made by those who upended their lives or laid them down during the conflict and to the preservation of our national identity. Through our digitisation projects here at Oxford, we will keep the memory of the Great War alive so that we may never forget."
Joining Merton College's Dr Lee on the project are Kate Lindsay, Head of Technology Enhanced Learning, Alun Edwards, Comms and Engagement Lead for IT Services, and Ylva Berglund-Prytz, Senior Project Officer for IT Services.
Adrian Gregory, Associate Professor of Modern History at Oxford University, added:
"The Oxford digital projects on the First World War during the last decade have been exciting, innovative and significant both for the general public and the academic community and have become work of genuinely global importance."
The campaign is available from the following link: https://oxreach.hubbub.net/p/lestweforget/
Photographs and videos are also available for interested parties. Please contact Gregg for the press pack.
Press release sign up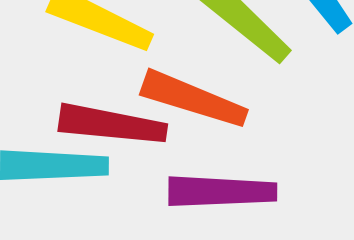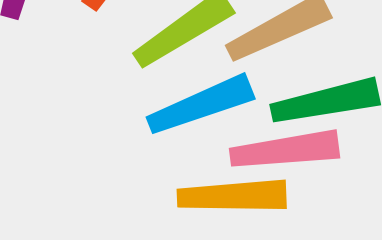 © Oxford University Innovation