Oxford University Innovation Q1 2021 Update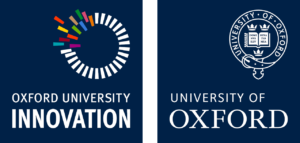 4th May 2021
37 new companies in the past 12 months, Nanopore's IPO on the horizon, and £400m+ investment in Q1 alone - get caught up with the latest from Oxford University Innovation.
Oxford companies in bloom
As the UK emerges from its third lockdown, blinking in the blinding light of the outside world, we are collectively taking stock of where we are. For OUI, we're looking around to find there are a lot more companies than when we first went into lockdown over a year ago.
From April 2020 to March 2021, OUI supported the creation of 37 companies (or 30 YTD). For those of you who have been following OUI for a while, you'll note that this far exceeds Oxford's previous records (which are also UK-wide records). We're still a way off from the end of our year in July and we're unsure whether Guinness keeps a record for most university companies created in a year, but we may well have to give them a call in a few months.
The newco growth is just one of many successes for OUI and Oxford's innovation community over the past year. Matt Perkins goes into more detail in his COVID-19 update, available here:
https://innovation.ox.ac.uk/about/contact-us/oui-covid-19-one-year-update/
"This pandemic has shown Oxford at its absolute best. It makes me wonder, what's next for Oxford? Whatever that is, OUI stands ready to play its part."
Matt Perkins, April 2021
Oxford University companies raised £423.1m during Q1 of 2021 over 13 deals. 
OUI launched 12 companies during Q1, including eight spinouts, one social venture, and three startups.
Over Q1, Licencing & Ventures signed 71 deals, filed 15 new patents and received 109 new disclosures from Oxford University academics. Consulting Services signed 140 deals overall and deployed 156 consultants.
Emilie Syed has been named as the new head of OUI's Incubator.
Formerly working in OUI's New Ventures and Investments team, Emilie is taking the reins from Cath Spence, who has been promoted to Deputy Head of Physical Sciences. 
Emilie inherits a booming incubator with more ventures and projects in its portfolio than at any other time in its 10 year history, as well as the Student Entrepreneurship Programme (StEP), which is approaching its next cohort.
OUI veterans Adam Stoten, Chief Operating Officer, and Andrew Goff, Head of Consulting Services, have announced their departures from OUI.
Adam has been involved with OUI since 2005, rising through the ranks to become its COO. He will be leaving to focus on translational funding opportunities.
Andrew is OUI's longest serving employee at 19 years (although this is hotly disputed by OUI's Mairi Gibbs). 
OUI wishes them both the best for the future.
Consulting Stats Cluster launches
CS has partnered with OU's Stats department to create a one-stop shop for all things statistics for the University. Find out more here:
Nanopore signals IPO on the horizon
Oxford's unicorn Oxford Nanopore is gearing up to go public. With a valuation north of £4bn, the Nanopore IPO could well be the biggest London flotation this year.
Conservation Venture Studio launches to bolster Oxford's sustainability drive
The Oxford Conservation Venture Studio has launched, in partnership with Global Accelerated Ventures.
The new entity will look to accelerate research to a commercialisation-ready state in fields related to the environment and tackling climate change. 
CVS will pursue a model similar to Oxford's pre-existing translational funds for life sciences, LAB282 and LAB10x
Quantum breakthrough for Quantum Motion
Quantum Motion, one of Oxford's growing body of spinouts focused on quantum computing, has made a breakthrough which could rapidly accelerate the viability of quantum computers.
The company has demonstrated quantum capability on silicon chips, providing an avenue for quantum chips being produced at scale.
"We're hacking the process of creating qubits, so the same kind of technology that makes the chip in a smartphone can be used to build quantum computers," said John Morton, co-founder of Quantum Motion.

Caristo lands CE Mark ahead of NHS rollout
Caristo Diagnostics, a spinout developing imaging diagnostics software that can spot a heart attack years before it happens, has secured its CE Mark.
The next step for Caristo will be a rollout across the NHS, where it will utilise existing CT scan hardware in conjunction with its software platform to identify potential cardiac trouble for patients.
The technology has the potential to turn cardiac arrest into a preventable condition, and save millions of lives in the process. At present, heart failure remains one of the biggest killers in the UK.

Genomics secures £30m in latest round
Genomics, a spinout using genetic information for precision healthcare, has closed an oversubscribed £30m funding round. Life science investors Foresite Capital and F-Prime Capital led the round.
Peter Donnelly, CEO of Genomics, said: "This new approach to healthcare, called Genomic Prevention, can identify people at risk for developing each disease early, and is critical to driving more efficient screening and a prevention first approach to healthcare. More successful disease prevention will improve patient lives and make healthcare systems more sustainable."
OxEML rebrands as Sonosine
Oxford Enhanced Medical, a spinout working on medical imaging technologies, has rebranded as Sonosine.
New Companies
Augmented Intelligence – A spinout working on analysis and decision making tools for marketing.
Orbit RRI – a social enterprise jointly formed between Oxford and De Montford working on responsible research and innovation in information and communications technologies.
Curacode – a spinout using laser technology for high-security, low-cost authentication labels.
Salience Labs – a spinout focused on waveguides using photonic switching elements.
Hare Analytics – a spinout dedicated to understanding human interaction and behaviours.
Hydregen – a spinout developing hydrogenation reactions to replace metal catalyst reactions in pharma and chemical sectors.
Aisentia – a spinout utilising AI to create CT angiograms from non-CT images.
Ujji – a startup building a personal development app.
Viscera Technologies – a startup improving diagnosis of disease by breaking down barriers to testing.
Vaxine – a startup supporting GPs and the NHS in the deployment of the COVID vaccine.
Oxford Green Innotech – a spinout converting ammonia waste into hydrogen suitable for use as a fuel.
OxVax – a spinout developing next-generation cancer vaccines.
Events
– After a long hiatus while we navigated the complexities of GDPR for online events, the Oxford Innovation Society is now set to return with a virtual update on the University's response to COVID and everything else we've been working on for the past few months. Details soon.
– TenU, the transatlantic collaboration that shares effective practices in research commercialisation, is exploring emerging trends in the global university spinout investment market on 4th May 2021. Speakers include OUI's CEO, Matt Perkins; topics to be discussed include:
Local vs international co-investment

Local vs internationally native companies

Local vs international founding teams and investors

Regulatory conditions for maximising local/international investment
Register for the 'TenU Hosts International Investment' event here.
Jobs
– OUI is looking for a new Assistant Licencing and Ventures Manager (Life Sciences). Want to make an impact turning world-leading research into world-changing reality? Discover more here.
– Find more jobs at our companies here.
Social
You can follow OUI for more news coming out of the Oxford Cluster by joining our communities on Twitter and LinkedIn.
Press release sign up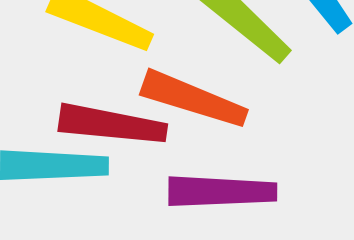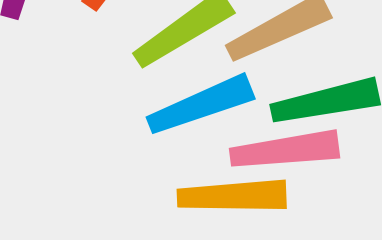 © Oxford University Innovation