Oxford University Innovation Q2 2021 Update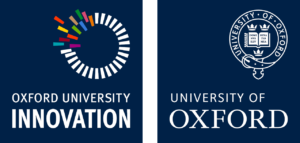 9th July 2021
Making an Impact
Since we began our social venture programme in 2018, OUI has created 11 social ventures targeting five of the UN's Sustainable Development Goals. These purpose-driven companies are creating jobs with meaning and having a positive impact on our communities and wider society, and we see them as central to OUI's mission.
In order to spread the concept more widely, we have partnered 11 other universities in our region to launch Impact 12 – a social venture fund which will be the catalyst for these companies in an area stretching from Oxford to Nottingham to Cambridge. 
Through this new partnership, we hope to create a rising tide that raises all boats by accelerating and supporting this promising class of sustainable, mission-led company.
"Our ambition with Impact 12 is that we can take what we've started here in Oxford and spread it to campuses across the country."
Matt Perkins, July 2021
---
OUI Updates
Oxford University companies raised £302.8m during Q2 of 2021. 
OUI launched 2 companies during Q2, both of which were spinouts.
Over Q2, Licencing & Ventures signed 52 deals, filed 22 new patents and received 61 new disclosures from Oxford University academics. 
Mairi Gibbs, formerly OUI's Head of Operations and the company's longest serving employee, has been promoted to Chief Operating Officer. 
Matt Perkins, CEO at OUI, said: "Over her time with OUI, Mairi has very much become the heart and soul of the organisation. With her deep expertise in technology transfer, her understanding of the operational complexities of OUI, and her steadfast attention to detail, she is the perfect candidate for the COO role."
OUI has appointed a further two new heads alongside Mairi Gibbs. 
Simon Warner, who comes to OUI with 25 years in the biotech industry, follows Paul Ashley as Head Of Licensing and Ventures Life Sciences. 
Meanwhile, Jaci Barnett, presently at the University of Bristol as Head of Research Commercialisation and Investment, will join us in September to take over from Andrew Goff as Head of Consulting Services.
Saving the bacon
Ivy Farms, a spinout developing cultured meat, has launched. The company plans to offer lab grown pork products in the UK by 2022
Perspectum, an Oxford company developing advanced diagnostics for liver disease, has announced its intention to hold its initial public offering.
The company will be filing on the Nasdaq under the ticker "SCAN". Citigroup, Barclays, Stifel and Canaccord Genuity will act as joint book-running managers for the proposed offering. 
The news follows a new partnership with Perspectum with Marubeni Corporation which will see the company's liver scanning platform, LiverMultiScan, being rolled out in hospitals across Japan.
Caristo in action in NHS hospitals
Caristo Diagnostics, the spinout utilising AI and CT scans to identify potential heart attacks before they happen, is being rolled out across NHS hospitals.
The news comes off the back of the company receiving its CE mark in recent months, and a fundraising round in April backed by BGF and OSI.
Dr Cheerag Shirodaria, CEO at Caristo Diagnostics, said: "The beauty of our technology is that it will not only save countless lives, but it is incredibly simple. CaRi-Heart analysis can be undertaken on any CT heart scan, hospitals don't need to change equipment and patients don't need another test."
Onfido identifies US as target for IPO
Identity checking startup Onfido, which began life in the OUI incubator, is potentially looking to hold its IPO stateside.
The company, which now employs over 400 staff and is valued at £345m, has gained a US bias ever since co-founder Husayn Kassai stepped down as CEO and was replaced by American businessman Mike Tuchen.
The move followed Onfido's $100m fundraise in 2020, led by US investor TPG Growth.
Autonomous vehicle trials start in Birmingham
Oxbotica begins the next phase of its on road trials of its autonomous vehicle tech in the UK's second largest city.
New Companies
Two for this quarter, with more expected shortly:
– Amber Therapeutics, a spinout, working on bioelectronic therapeutics or urinary incontience. It is a four-way venture with Oxford, Queen Mary University, Antwerp University, and Antwerp University Hospitals.
– LiliumX which is developing unique protein technology platform to facilitate scalable discovery of first-in-class bispecific biologics. 
Events
– After a long hiatus while we navigated the complexities of GDPR for online events, the Oxford Innovation Society is now set to return with a virtual update on the University's response to COVID and everything else we've been working on for the past few months. Details soon.
Jobs
– OUI is looking for a Translation Projects Coordinator to join its Clinical Outcomes team. The role will involve rolling out our patient questionnaires, used to guide and inform recovery from serious illness, into new regions. More details can be found here: https://innovation.ox.ac.uk/jobs/translations-projects-coordinator/
– One of our old spinouts, Natural Motion, is going on a hiring spree related to exciting new Star Wars IP it is developing a game for. Roles in every field related to gaming are currently live and can be found here: https://www.naturalmotion.com/vacancies/
– Find more jobs at our companies here.
Social
You can follow OUI for more news coming out of the Oxford Cluster by joining our communities on Twitter and LinkedIn.
Press release sign up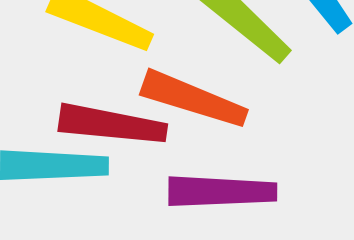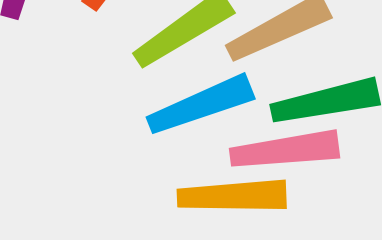 © Oxford University Innovation