Oxford University Innovation Q3 2018 Update

31st October 2018
Oxford spinouts secure £130m in August alone as OUI heads towards a potentially record breaking year for spinout generation.
In this report, you will find:
OUI Updates and Activity
Announced Investment Deals
OUI in the news
Oxford University companies in the news
Events news
Message from the CEO
While university innovation exists to support all the ideas coming out of an institution, it could well be considered fair to say that the support mechanisms offices like OUI and its peers have set up – namely the patent-based profit-driven spinout – tend to favour our colleagues in physical and life sciences better than they do humanities and social sciences. In order to counteract this, OUI is proud to unveil its new social enterprise option. Available to all divisions, social enterprise spinouts allow academics with an impact agenda to put societal or environmental good at the core of companies created from their research. We believe this people-before-profit approach will make way for some truly inspiring ideas to come from our academic body, and OUI stands ready to support them.
Dr Matt Perkins, CEO, Oxford University Innovation.
OUI Updates and Q3 Activity
The main news coming out from OUI this quarter is the launch of our social enterprise support, offering Oxford academics the opportunity to create companies based on their research with societal or environmental missions at their core. See our social enterprise website for more info.
https://innovation.ox.ac.uk/university-members/social-enterprise/
OUI's Annual Review 2018 is out now. Taking a markedly different direction from the Annual Reports, which it replaces, the Annual Review focuses on telling the story of innovation around Oxford University. The Annual Review has also pulled together our 2017/18 stats, including our spinout rate for the period, which stands at 21.
http://annualreview.innovation.ox.ac.uk
Consulting Services have put together a video which provides an overview of their activities, showcasing academics from all four divisions. You can view that here:
https://innovation.ox.ac.uk/university-members/consultancy-support/
Jamie Ferguson, OUI's Deputy Head of Licensing and Ventures, has attempted to answer the question of why Oxford University does spinouts. You can read his Medium blog here:
https://medium.com/oxford-university/why-oxford-university-creates-spinouts-9d623d87d76d
The OUI Startup Incubator (and indeed most of OUI itself) has received a facelift over the summer. Along with more desk space and a revamp to the accelerator, we're now offering a new deal on equity. We'll be providing a more comprehensive overview later in October, but please do reach out to incubator manager Cath Spence if you have questions in the meantime.
Oxford University companies raised £145.3m during Q3 of 2018 over 8 deals, £3.6m of which was at the seed stage. £129.7m of this activity took place in August.
OUI launched five new spinouts in Q3 bringing 2018's spinout haul to the end of September to 16.
They are:
Edtopia – AI-based learning support applications
PQShield – quantum cybersecurity
Oxford Molecular Biosensors – bacterial biosensors for detection of environmental contamination
Caristo – heart attack prevention scanning tech
1715Labs – Zooniverse tech firm
If you are a journalist looking for more information on these companies, please contact Gregg Bayes-Brown.
Licencing & Ventures and Consulting Services signed a combined 105 deals, 11 patents were filed, and OUI received 61 disclosures from Oxford University academics.
Announced Investment Deals
Oxbotica secures £14m to double workforce
Autonomous vehicle spinout Oxbotica has raised £14m to double its workforce ahead of a potential IPO, according to the FT. Investors include the insurance group Axa, serial university innovation investor IP Group, and its subsidiary Parkwalk Advisors. The company is moving forward with plans to trial an autonomous fleet of cars on the roads between London and Oxford next year.
https://www.ft.com/content/233e930c-bb5e-11e8-94b2-17176fbf93f5
Vertex invests in Genomics plc as the firms sign research deal
Biotech Vertex has signed a three-year deal with genomic analytics spinout Genomics focused on discovery of targets for precision medicine. Supplemental to the deal, Vertex led a £25m Series B into the Oxford company.
http://www.pharmatimes.com/news/vertex_invests_in_genomics_plc_as_the_firms_sign_research_deal_1250727
Google joins £35m funding push for Oxford biotech spinout Evox Therapeutics
Evox Therapeutics, an Oxford University spinout developing drugs which can pass previously hard-to-access areas of the body such as the blood-brain barrier, has received £35m. Notably, this was the first Series B round for a post-OSI spinout. Investors included Google, the University, and of course Oxford Sciences Innovation themselves.
https://www.thetimes.co.uk/article/google-joins-35m-funding-push-for-oxford-biotech-spinout-evox-therapeutics-7mxgcx8h5
Oxford VR gets £3.2m to bring clinically validated tech to market
Treating mental health conditions with VR has come closer to reality thanks to a £3.2m investment into Oxford VR. The deal follows wide coverage of founder Daniel Freeman's latest research into the area.
https://www.uktech.news/tech-hubs/the-south-east-of-england/oxford/oxford-vr-gets-3-2m-bring-clinically-validated-tech-market-20180920
OUI in the news
Oxford University offers boost for businesses that put people before profit
Reuters reports on the news that Oxford University, through OUI, has launched its support for social enterprise spinouts. The new type of spinout put societal or environmental good, not profit, at the core of a company.
https://www.reuters.com/article/us-britain-education-ethics/oxford-university-offers-boost-for-businesses-that-put-people-before-profit-idUSKCN1M42QM
Oxford University spinouts are attracting more cash than ever
Following on from the external financing news broken in the last quarterly report, the Oxford Mail reports on the skyrocketing levels of investment into Oxford University spinouts coming out of OUI. Matt Perkins is quoted, while Ana Bakshi, Director of the Foundry, is pictured.
https://www.oxfordmail.co.uk/business/news/16437431.oxford-university-spin-outs-are-attracting-more-cash-than-ever/
Would you scan a homeless person's barcode to give them money?
Greater Change, a project supported by OUI that enables secure, cashless donations to homeless people which are co-managed with a support worker, has launched its pilot scheme in Oxford. The BBC video also received follow on coverage in the Independent and other sources.
https://www.bbc.co.uk/news/av/stories-45102437/would-you-scan-a-homeless-person-s-barcode-to-give-them-money
Vodafone Bright Sparks
OUI's partnership with Vodafone, Bright Sparks, is listed in numerous outlets as part of a general round up of announcements coming out of Vodafone. The programme will see Vodafone provide mentorship to OUI incubator companies.
http://www.landmobile.co.uk/news/vodafone-5g-holograph-call/
Six reasons to do an MBA
The Times interviews a number of MBAs on their motivations to gain the qualification. Holly Ann Baldwin, who is mentioned as working with OUI as a potential spinout CEO, is one of the interviewees.
https://www.thetimes.co.uk/article/6-reasons-to-do-an-mba-tjpn6t2wh
Oxford University companies in the news
An expert list of the world's best universities
Forbes weighs in on Oxford's ranking as the world's number one university three years running. Oxbotica and its underlying collaborations receives a mention, as does Oxford Cannabinoid Technologies.
https://www.forbes.com/sites/susanadams/2018/09/26/an-expert-list-of-the-worlds-best-universities/#5e7e5e644f02
Sensyne Health floats on AIM
Sensyne Health, a company created by Lord Drayson to commercialise Oxford University Hospitals technologies licensed through Oxford University Innovation to the wider NHS, has held its IPO on AIM, raising £60m. Alongside the technologies, Sensyne is also using AI for analyse patient data for clinical insights with commercial potential.
https://www.ft.com/content/fcd1c646-9f18-11e8-85da-eeb7a9ce36e4
Oxford Cannabinoid Technologies
It's been a busy quarter for Oxford Cannabinoid Technologies, a company set up between Oxford University and venture firm Kingsley Capital Partners last year to invest in Oxford research looking at  cannabis-based therapeutics for pain, inflammation, cancer and gastrointestinal diseases. Rapper Snoop Dogg has invested $10m into the company through his investment arm Casa Verde, while actor Patrick Stewart has joined as an advisor. OCT has also attracted attention due to it receiving investment from tobacco firm Imperial Tobacco, with many outlets speculating that the investment is a sign that tobacco firms are embracing cannabis.
https://www.independent.co.uk/arts-entertainment/music/news/snoop-dogg-uk-weed-company-investment-patrick-stewart-patron-oxford-cannabinoid-technologies-a8428271.html
https://www.rollingstone.com/culture/culture-features/big-tobacco-pot-weed-cannabis-industry-727407/
NHS to trial Uber-style location service to match up patients, porters and equipment
Navenio, a spinout from the University offering a geolocation service to match up patients, porters and equipment in a hospital, is being trialled by the NHS in hospitals around Oxford. It is hoped that the project will massively boost productivity while reducing costs.
https://www.telegraph.co.uk/science/2018/09/28/nhs-trial-uber-style-location-service-match-patients-porters/
First Light Fusion fires up pulsed power machine for debut test
First Light Fusion, the Oxford University spinout developing nuclear fusion, has test the first of six limbs belonging to "Machine 3". The Engineer reports that Machine 3 will be capable of discharging 200,000 volts and in excess of 14 million amperes within two microseconds. The test shot was the equivalent of 500 simultaneous lightning strikes. First Light Fusion plans to have completed Machine 3 by the end of 2018.
https://www.theengineer.co.uk/first-light-fusion-debut-test/
Events News
The Oxford Innovation Society, in collaboration with MIT, focused on a comparison of the Boston and Oxford ecosystems at its September event at Worcester College. The next event will be in March next year.
Social Enterprise will be the focus of an event at the Jam Factory on 11 October, where OUI will be mixing academics with social ideas with social entrepreneurs. If this sounds like you, free tickets are available here: https://www.eventbrite.co.uk/e/social-enterprise-and-the-universities-tickets-50847942565
Press release sign up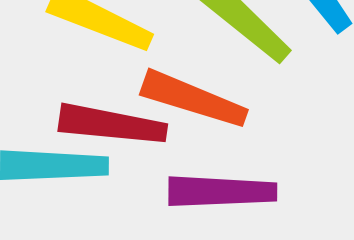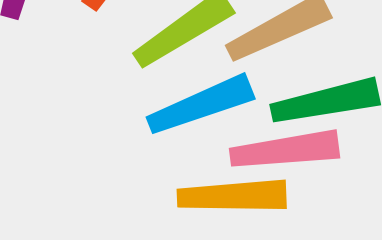 © Oxford University Innovation