Home
>
All News
>
Oxford spinout develops smart glasses giving legally blind the ability to read and navigate
Oxford spinout develops smart glasses giving legally blind the ability to read and navigate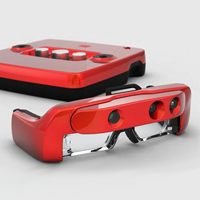 27th July 2016
University spinout OxSight, has reported that in a recent UK-wide trial its smart glasses helped sight impaired and blind people to navigate independently, avoid collisions and see in the dark.
Participants reported that they were able to describe people standing several meters away and in some cases even recognise their faces and expressions.
OxSight also announced it has successfully raised a seed funding round from Oxford angel investor Mr Zhang Jiangong. The company will use the funding to continue to develop the smart glasses. Existing partners include Google, the Royal National Institute of Blind People, the University of Oxford, the NIHR i4i scheme, the Royal Academy of Engineering and Oxford University Innovation. Both Mr Zhang and RTC Innovation, a UK-based technology transfer company have provided valuable support to OxSight over the last 3 years.
The OxSight smart glasses use a unique camera system and computer vision algorithms to detect and highlight objects, separating them from the background in real-time. This allows people with even the lowest amount of sight make better use of their vision in challenging everyday scenarios.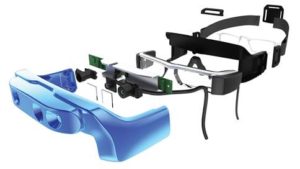 The technology was developed at Oxford's Nuffield Department of Clinical Neuroscience by visual prosthetics researcher Dr Stephen Hicks with support from the Oxford Eye Hospital. Hicks' team used their understanding of how the brain interprets visual information to develop algorithms that replicate our natural visual interpretation process.
OxSight founder Dr Stephen Hicks from the said: "About 90 per cent of legally blind people retain some residual vision. Our aim is to allow individuals to make the most of this. When a blind person puts on the OxSight Smart Specs they should be able to locate objects and people, recognise where they are and navigate more easily. They can avoid colliding with objects, walk confidently at a normal pace and have more meaningful interactions with friends and family. This can be incredibly empowering.
 "Behind these glasses is ten years of work developing a real-time computer vision algorithm that mimics some of the basic components of human visual perception. The algorithm detects the distance to nearby objects and forms a depth-map which is then enhanced and displayed on the inside of a pair of glasses. It highlights edges and features which make many objects easier to see, especially in low light where many people struggle."
Founder Professor Philip Torr from Oxford's Department of Engineering Science said: "Wearing the OxSight Smart Specs is as straightforward as putting on a pair of reading glasses. They don't require special training and they help immediately. Computer Vision and Machine Learning work at Oxford will improve continue to improve the product performance in coming months."
OxSight CEO Dr Rakesh Roshan said: "We aim to move swiftly to develop these glasses for the blind community to use day-to-day, greatly improving their independence. They have already given us valuable feedback and co-operation, and our aim is to hit our regulatory, technical and manufacturing milestones as quickly as possible."
Current versions of OxSight's smart glasses allow users to zoom in, change contrast and choose between a simple white highlight of objects and obstacles, through to enhanced edges and contrast, a cartoonised filter that can improve face detection and finally a bright and colourful image. All filters provide live video: as the user moves their head around, the images move too.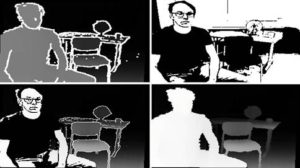 The images are displayed on transparent lenses, allowing the wearer to use their vision as normal while still seeing an enhanced overlay. Other people can still see the wearer's eyes, which helps in social situations.
Mr Zhang said: "OxSight offers immense value to society globally. It has been a great pleasure working with a very talented team at Oxford and we look forward to building new partnerships and making a significant impact."
In 2014, the Oxford/Royal National Institute of the Blind smart glasses project won a Google Impact Challenge.
Technology commercialisation company Oxford University Innovation assisted the researchers in protecting the intellectual property and commercialising the smart glasses. The technology is protected by patents, copyright and proprietary know how. RTC Innovation, a UK-based Chinese technology transfer company also provided valuable support.
Facts about blindness and visual impairment:
·         Around 39 million people worldwide are totally blind, 246 million have low vision and 285 million have some kind of visual impairment, according to the World Health Organisation (2014)
·         The estimated cost of visual impairment to the UK annual health budget is more than £250m
·         Common causes of loss of sight include Macular degeneration (AMD), diabetic retinopathy, glaucoma and retinitis pigmentosa.
·         The top five common issues for visually impaired individuals are driving, reading, seeing facial expressions, independent navigation and watching TV
Media enquiries to:
Dr Rakesh Roshan
CEO – OxSight
rakesh.roshan@oxsight.co.uk
About Mr Zhang
Zhang Jiangong will be the first chairman of OxSight  Limited. Mr Zhang is a seasoned businessman with a strong track record of forming, growing and exiting from a number of businesses. He will also guide OxSight's team though the critical initial phases and help to introduce the product into the Chinese market.
Press release sign up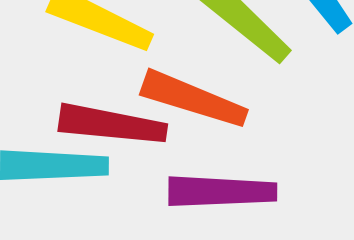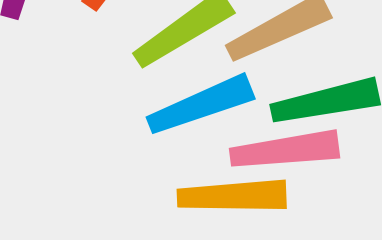 © Oxford University Innovation