Oxford's billion-dollar startup founders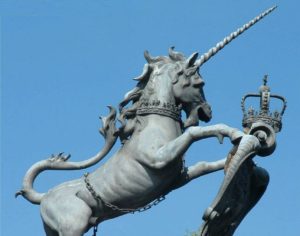 8th February 2017
Following research showing Oxford University has produced more founders of billion-dollar startups than any other institution in Europe, Oxford University Innovation's Gregg Bayes-Brown takes a closer look at the founders, their ties to Oxford, and the companies they've launched.
In the tech world, few phrases get people more excited than "unicorn". Used to describe startups valued at over a billion dollars, these are companies backed by large amounts of investment cash and – ideally – destined for big things.
Featuring some of the biggest names in tech, such as Uber, SpaceX, and Airbnb, developing the sort of positive momentum of a unicorn is what startup dreams are made of. However, with just over 200 in existence, like the eponymous mythological beast, unicorn startups are rarely spotted, unless you happen to live in Silicon Valley… or Oxford University.
The University is highlighted in recent research by Sage UK as the top university in Europe for generating founders of unicorn startups, which include social networks, financial technology firms, augmented reality app developers, and more. Here, we look at those founders, their link to Oxford, and the companies they have gone on to create.
Reid Hoffman – LinkedIn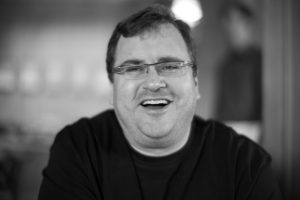 Californian-born Hoffman came to Oxford after graduating from Stanford in 1990, earning his Masters in Philosophy as a Marshall Scholar linked to Wolfson College. Originally, Hoffman had planned for a life inside academia, but soon found himself drawn to the life of an entrepreneur: "When I graduated from Stanford my plan was to become a professor and public intellectual. That is not about quoting Kant. It's about holding up a lens to society and asking 'who are we?' and 'who should we be, as individuals and a society?' But I realised academics write books that 50 or 60 people read and I wanted more impact."
He joined Apple after graduating from Oxford where he worked on eWorld, an early precursor to the social networks we see today, before attempting his own venture, SocialNet, which looked to partner people through similar hobbies and interests. An idea ahead of its time, Hoffman would make a detour through PayPal, joining as COO and remaining with the company until it was acquired in 2002 for $1.5bn, before coming back to social networking later the same year when he launched LinkedIn.
Today, the network has around 400 million members, and was bought last year by Microsoft for $26 billion – a massive increase on its pre-acquisition valuation of $1.05bn.
Ivan Griffin – BenevolentAI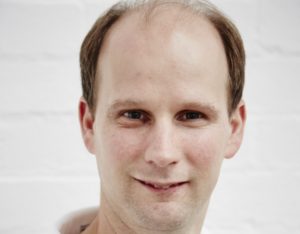 A New College graduate and Captain of the Men's Blues tennis team, Griffin was awarded his Masters and D.Phil in Neuroscience from Oxford. Upon graduating, he held a number of investment roles, including technology commercialisation firm IP Group, which supports early stage technology companies spun out of universities, including Oxford, before co-founding BenevolentAI in 2013.
BenevolentAI uses artificial intelligence to crunch through scientific papers, medical databases, and chemical libraries on the hunt for potential drug molecules hidden in the data, which it then develops into medicines. The company has already identified several promising candidates for a range of diseases, is collaborating with some large pharmaceutical companies such as Janssen, and has attracted $100m in equity investment, bringing the valuation for this unicorn to $1.85bn.
Samir Desai and James Meekings – Funding Circle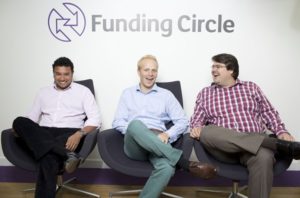 In typical Oxford fashion, the story behind Funding Circle – one of the most successful British fintech stories this decade – started in an Oxford pub. James Meekings (pictured, centre) and Samir Desai (pictured, left), both studying Economics and Management at the time, had a chance run in with future co-founder Andrew Mullinger and would become firm friends. This friendship would lead to them throwing caution to the wind in 2009 when they all quit their jobs to launch Funding Circle.
The platform is an online marketplace for business loans, connecting small-to-medium enterprises with potential investors. This peer-to-peer model allows businesses to borrow from a diverse range of supporters, spreading risk for the lenders and getting lower interest rates for the borrowers. Funding Circle broke the billion barrier in 2015, and recently added $100m to bring its full funding support to $413m.
Michael Gould – Anaplan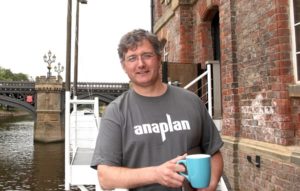 Receiving his BA in Mathematics and MSc in Computation from Oxford's Wadham College by the start of the 1990s, it would be 16 years before Michael Gould came up with an idea that he could take from a 200-year old stone granary in Yorkshire all the way to Silicon Valley.
Founded in 2006, Anaplan offers cloud-based business modelling and sales planning, developed in response to the dominance of IBM, Oracle, SAP, and Microsoft in the business planning sector. Anaplan broke the billion barrier in 2016 after closing its latest fundraising round, bringing it to a total of $240m raised from venture capitalists.
One of the older founders on this list, Gould can see the importance in developing the next generation of startup founders: "There is today a critical need to encourage tech talent, especially computer programming, from school age upwards (girls and boys!). The demand in this sector is only going to increase as other jobs are threatened by AI/automation. The UK is well placed to continue to grow as a big global player if we invest."
Allie Morse – Jumia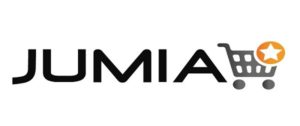 An alumna of Oriel College, Morse came to Oxford in 2010, where she attained a Masters in Global Politics and Gender. Following her studies, Morse would found online real estate marketplace Lamudi, part of Africa Internet Group, a cluster of startup companies backed by Germany-based venture capitalist Rocket Internet.
Africa Internet Group, now known as Jumia, has secured $469.25m since its launch and is the first African unicorn startup.
Jessica Butcher – Blippar
Harnessing the same sort of technology that made Pokemon Go a raging success in 2016, Blippar is drawing on augmented reality and image-recognition technology to give users the ability to unlock data about their surroundings. Simply point your phone at something like a watch, and you'll be given all sorts of watch-based information and trivia, a map to your nearest watch repair shop, and a comparison guide to tell if your watch is a genuine Rolex, or a genuine fake.
A graduate of Worcester College, Blippar co-founder Jessica Butcher studied Ancient and Modern History at Oxford until she graduated in 1999. In an interview with the Financial Times, she said the CV she built up in the years between graduation and founding Blippar used to be a source of embarrassment because of the "scrappy array" of roles she held down in her twenties and early thirties. However, today she sees it as a source of pride – and it reflects the range of contacts and expertise she needed to build up to make Blippar successful.
For those aspiring to walk a similar path to Jessica, she said that key is to invest in your network as heavily as possible, "for advice (both formal and informal), for potential business partners, for potential clients, and for your own continual self-growth. It is important for aspiring entrepreneurs to build up an informal advisory board of sorts, for themselves, not just their potential businesses! Share your ideas widely to gain validation (or otherwise!). You don't need to play your cards too close to your chest."
Launched in 2011, Blippar hasn't yet been completely rolled out, but has already raised $99m from venture capital and is valued at $1.5bn.
Kevin Hartz – Eventbrite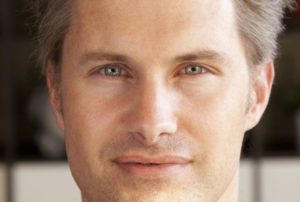 A favourite for both events management teams and professional gatecrashers (or 'liggers', according to the Guardian) everywhere, Kevin Hartz co-founded event technology platform Eventbrite back in 2006. The company has since had $196.8m poured into it by venture capital, grown to be the international standard platform for arranging events online, and is worth $1.06bn.
Hartz studied his Masters in History at University College between 1992 and 1993, continuing on his BA in History from Stanford University. He stepped down from the CEO chair at Eventbrite last year, but remains Chairman at the startup. He is also a Partner at Founders Fund, a $2bn venture fund which was one of the first backers of Facebook and SpaceX, where he now works full time.
Oxford University has been creating unicorns of its own lately. Oxford Nanopore, which is developing a handheld DNA sequencer, achieved unicorn status in 2015. Meanwhile, immunotherapy company Adaptimmune, based on Oxford IP, achieved unicorn status when it held its IPO. Immunocore, the sister company of Adaptimmune, held the largest ever biotech fundraising last year, and isn't far off being named a unicorn too. To keep up to date with our current and future unicorns, follow OUI on Twitter and LinkedIn.
A special thank you to Sage UK for providing their research for this article. You can find the full research here: http://www.sage.co.uk/c/v/unicorn-league/
This story in other places:
BBC: http://www.bbc.co.uk/news/business-38883078
Telegraph: http://www.telegraph.co.uk/education/2017/01/30/oxford-university-leads-europe-1bn-business-start-ups/
Press release sign up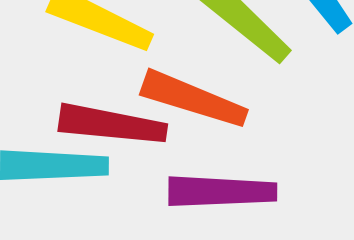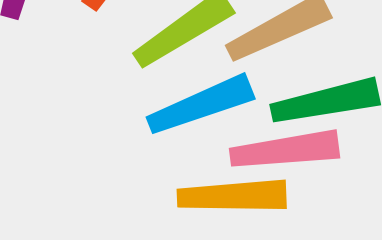 © Oxford University Innovation